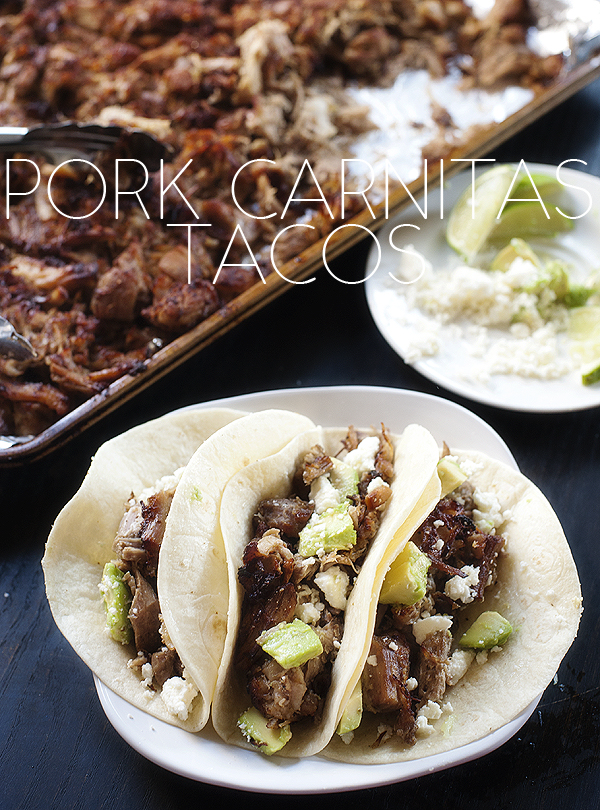 Football season is officially here! Whether you care or don't give a crap about the football (I care a little – cared more before kids but you know how that goes..) you can't deny that game time food rocks. There are usually multiple slow cookers involved, every chip under the sun to chose from and a dessert that is filled with things like pudding, pie filling and/or whipped cream. And you love it because well, you are a human being and all.
What we have here is something for your slow cooker – but it's not exactly one of those "throw in a slow cooker and be done with it" sort of wonderful recipes. There is an extra step of charring those bits of meat under a broiler before it is serve ready. And as you can tell below it is 100% worth it.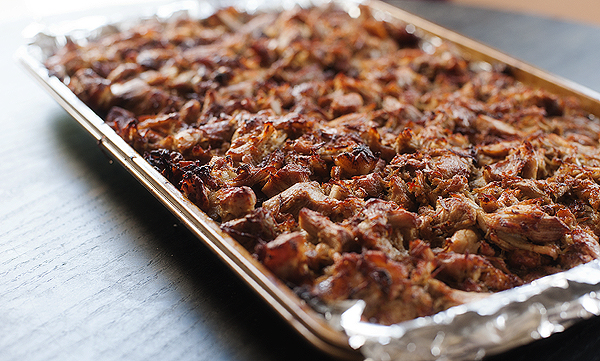 I feel obligated to note once again that I do not eat meat. Therefore I have no clue what this literally tastes like. My nose works though and it smelled absolutely fantastic..which as we all know is generally a good indicator that something tastes yum. And then there's that husband of mine who is always more than willing to taste test, especially something meaty. This dish got the ultimate "you can put this in the rotation." Music to my ears.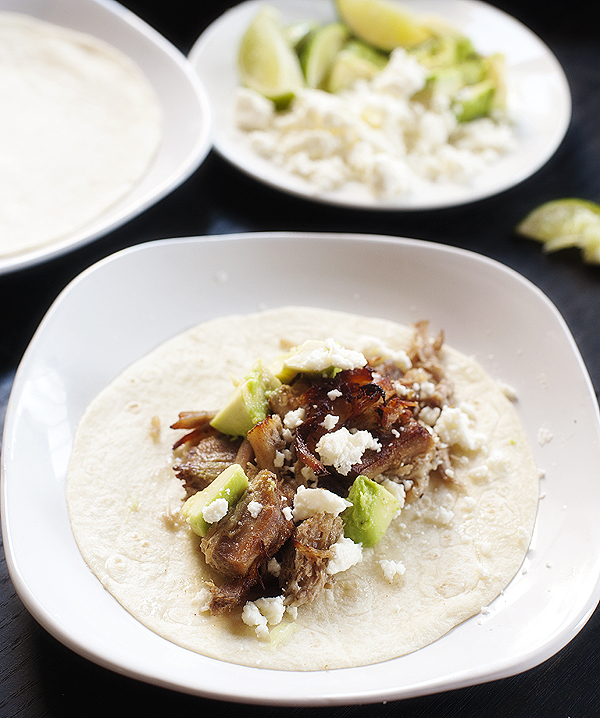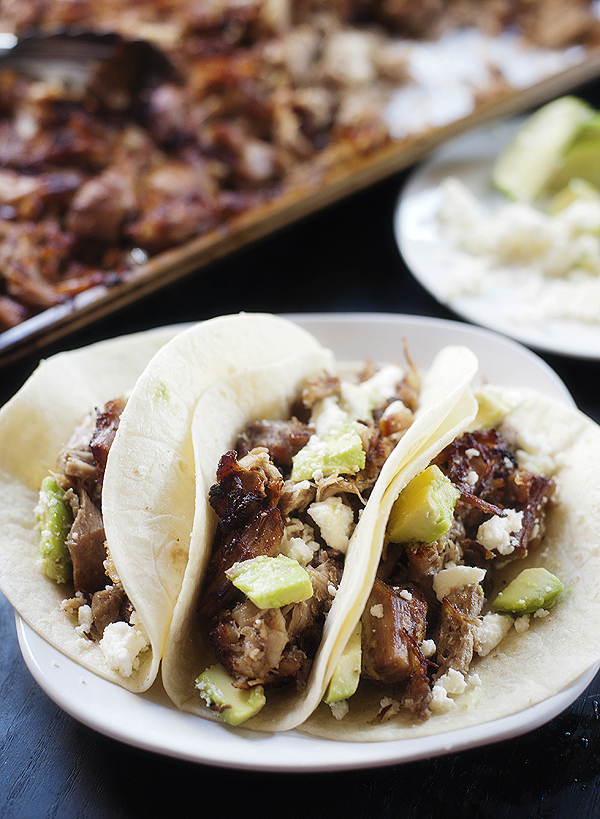 As far as toppings go you can get as simple or as fancy as you wish. Ours had 3 ingredients – diced avocado, queso fresco and lime wedges. There would have been cilantro if we could have gotten our hands on a bunch. (I swear someone buys up all the cilantro 10 minutes before we hit the store – it's a conspiracy or something!) Point is though, the meat is super juicy and full of flavor. It doesn't need a whole heck of a lot to make it better. And that's perfect football food in my book.
Enjoy!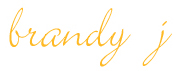 pork carnitas tacos
Ingredients
Meat:
4lb boneless pork butt, fat trimmed and cut into 2" cubes
1½tsp kosher salt
¾tsp pepper
1tsp ground cumin
1 onion, peeled and halved
2 bay leaves
1tsp dried oregano
2tbsp fresh lime juice
2cups water
1 medium orange, juiced and keep the halves
Assembly:
Flour toritillas, diced avocado, queso fresco and lime wedges.
Instructions
Preheat oven 300°F. Toss all ingredients into a dutch oven and place on medium high heat until it simmers. Once simmering, cover with lid and place in oven till meat falls apart when prodded with 2 forks (about 2 hours). **Can also make in slow cooker by placing all ingredients in crock and cooking on low for 8 hours.**
Line a large rimmed baking sheet with foil. Take meat out of pot using a slotted spoon and place on sheet. Remove all other ingredients from liquid and discard. Place the pot back on stove and simmer the liquid until thick and about down to 1 cup in measurement (about 20 minutes). Mean while pull apart the meat into bite size pieces with 2 forks. Preheat oven broiler and move rack to lower center position.
Once liquid is down to a cup put meat back in pot and stir. Place meat on baking sheet, spread evenly and place under broiler for 8 to 10 minutes or until edges char. Take out of oven and flip meat with a large spatula. Place back in oven and char other side for 5 to 8 minutes. Serve immediately with flour tortillas, avocado, lime wedges and queso fresco.
recipe from My Kitchen Escapades