Awe….the fair. Where the smell of fried food and animal poop intermingle as if they were meant to be. Where questionable rides thrill children and tweens much braver than I. And where $5 can buy you a turn at a game with the winnings being a choice of Disney inspired paraphernalia or a plastic sword (aka a weapon for your child, hence your home).
There really isn't anything like a good ole' county fair. Back in the day this annual week would have me pretty excited. The wonderment has lost it's luster a tad over the years but it sure is fun to watch the kids partake in this traditional event.
1st up the animals – was and always a favorite for me. Jettie seems to have inherited a little bit of this love. We also visited our friend Baylee's cows. (I'm not going to tell you, nor did I tell Jettie what happens to those cows she is petting…) Bay had one of the best looking stalls in the barn, I have a feeling there's a blue ribbon in her future.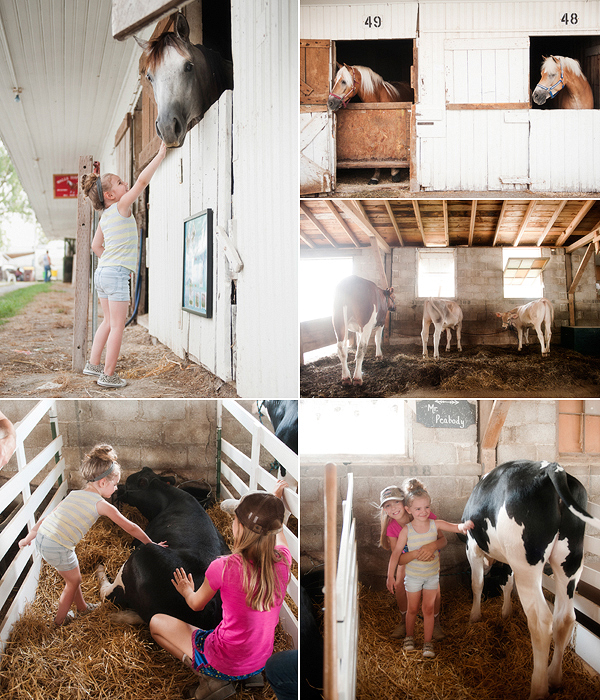 Next up rides. Scratch that, it's a no go. The older Jettie gets the more she doesn't trust the experience. We figured this would happen and that's perfectly fine with us. She does enjoy the games though so we played a couple. Got some fries. And then were those people who had their child at the fair with no shoes. Oh Bing…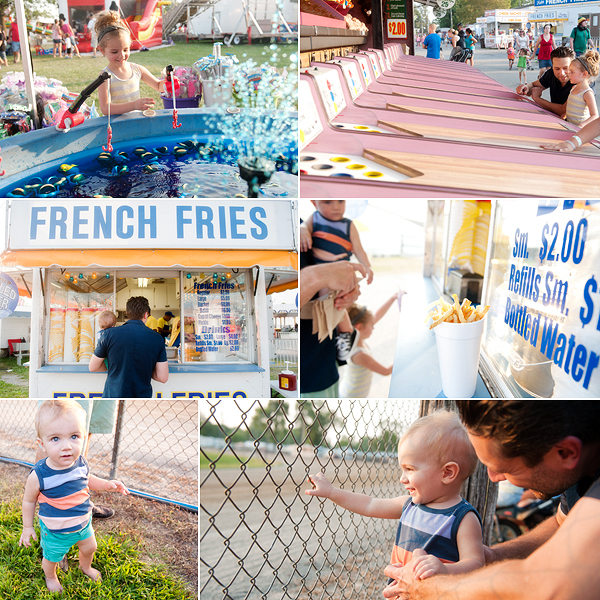 It was quick trip – in all honesty we were mostly there for dinner. Which I ended eating nothing because I'm apparently getting old and my belly can't take the grease anymore.  But I am grateful for the little bit of fair that we got this year.
Happy Labor Day Weekend Everyone!
xo,