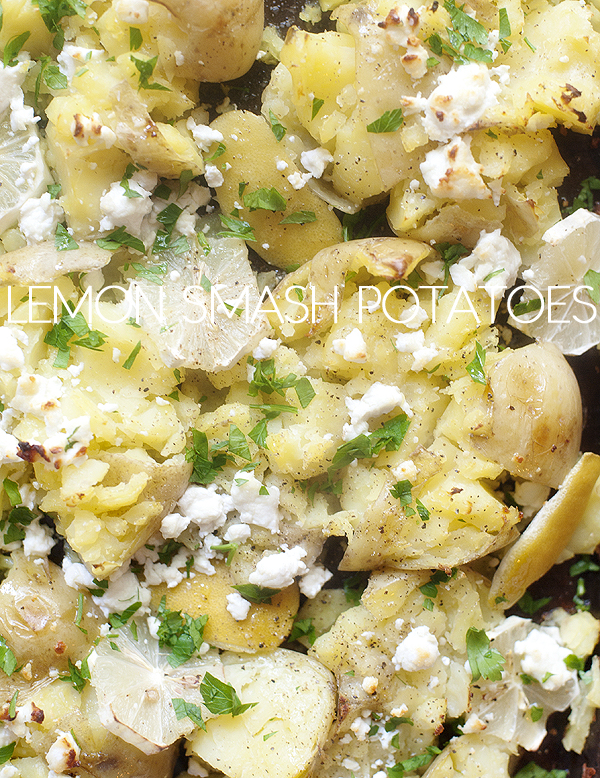 More often than not if we have potatoes on hand I will slice them up, toss with a little olive and seasonings, throw in a hot oven and feed them to the troops. It works but it can get less than exciting after a while. Today while making "the usual" for the kids, it dawned on me that I hadn't made lemon smashed potatoes in a long while. Which is odd only because they are so dang delicious and something Sticky and I both raved over the first time they made it into our bellies.
This is a recipe derived from crash potatoes (a popular recipe on PPJ). Except this time around the potatoes are boiled with lemon zest and topped with tangy goat cheese. As far as I am concerned – where there is goat cheese and lemon involved there can be no wrong.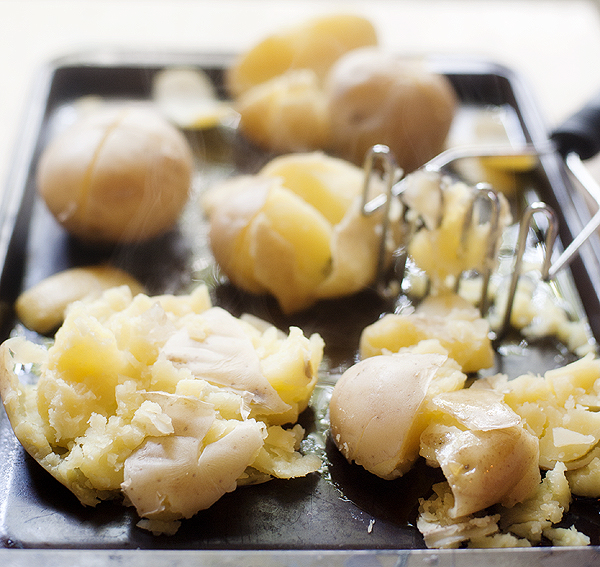 Potatoes are quite possibly the best of the best when it comes to blank canvases in food form. Yukons in particular, with their smooth texture and buttery taste, make for the perfect vessel of bold flavors like lemon and goat cheese. I know most people think potato salad when it comes to taters and summer…these smashed beauts though will fill you up, without weighing you down making them a great dish for this time of year.
I am not sure if the lemon is meant to be eaten, probably not for most people. But I happen to love roasted lemon so…I ate it. And it was good.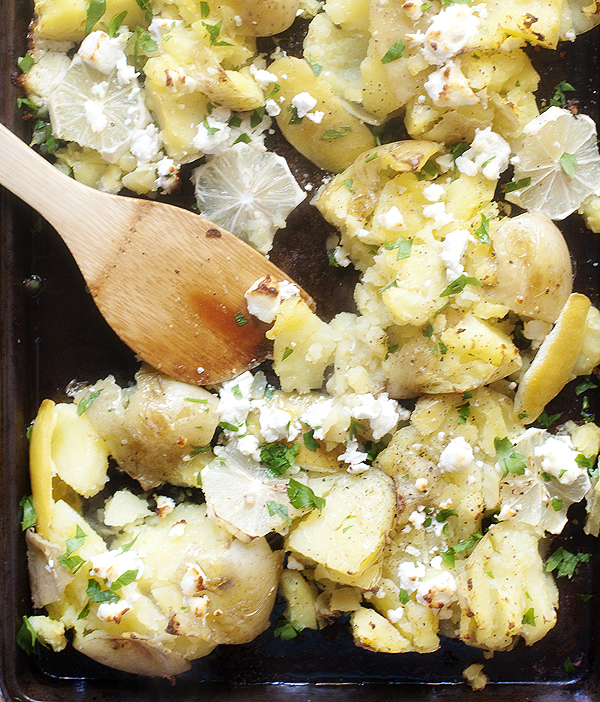 If you ever find yourself in a potato rut give this amped up version a try!
Enjoy!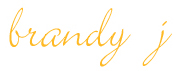 lemon smash potatoes
Ingredients
6 medium yukon gold potatoes
Zest of 1 lemon (zest should be in large strips) - same lemon sliced
salt and pepper
olive oil
3oz goat cheese
2tbsp chopped fresh flat leaf parsley
½ fresh lemon
Instructions
Place potatoes in a large pot and cover with water (there should be about 2 inches in-between water and top of potatoes). Toss in lemon zest strips. Place on stove with lid on and bring to a boil. Boil until the potatoes are just under being fork tender - mine took about 30 minutes. While boiling preheat oven to 450degressF.
Grease a bakin sheet liberally with olive oil and toss drained potatoes and lemon strips on top. Smash each potato with a potato smasher (make an "x" in the middle of each potato if you are have trouble smashing). Crumble goat cheese over top of potato and throw on lemon sliced. Sprinkle with salt and pepper and again liberally with olive oil. Place in oven for 15 minutes or until edges a dark and crispy. Finish with parsley and a squirt of ½ a lemon.