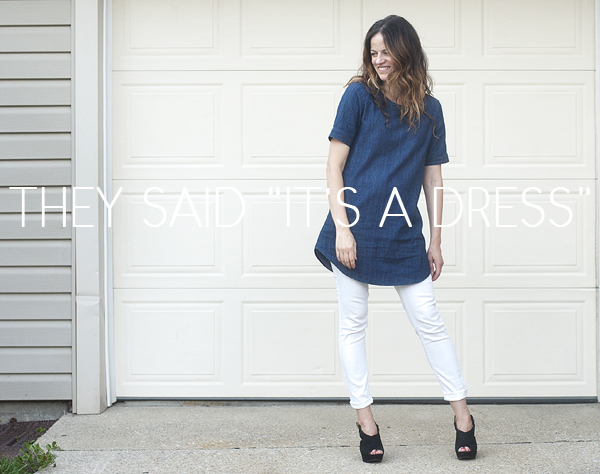 Forever did it again. Tried to pass off a shirt as a dress. I know it said 33″ in length (2 inches shorter than my 35″ safety zone) and I know it looked short on the leggy, skinny model……..but I had to have it…until I had it.
Me wearing this as a dress…nobody wants to see that. Trust me.
I'm not even sure I could pass this off with tights and feel good about it. I know it doesn't look terribly short in these images, but believe me, those sides – yeah, those sides ride up to "uh-oh land" whenever one bends or sits. That's never a safe place to journey.
With all that being said this is a darn good Forever find. Fabric is nice and the cut is boxy without being too boxy. I have considered shortening it a bit – as I'm really not one to ever wear a boxy shirt at this length – but I don't know, this just may be something I need to keep as is.
What do you think? (Other than I need to put white jeans that fit on my shopping list…I swear the legs widen and shorten with every wash. Damn you Forever and your cheap jeans that only last a season….)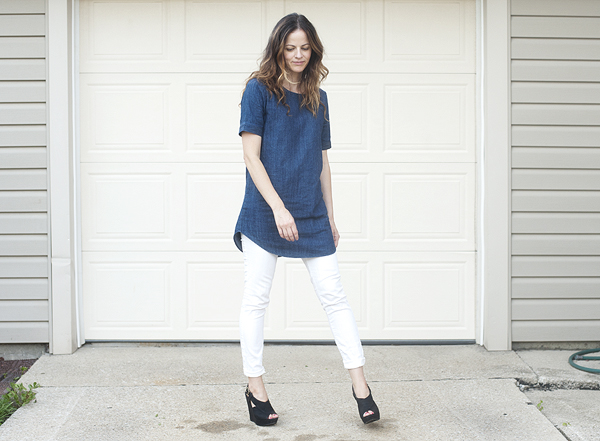 ||WEARING||Forever 21 "dress"/white jean similar/Chinese Laundry Mindy wedge
With a fashion shoot  nowadays we get about 2 minutes to shoot an outfit before the minions take over. That's perfectly fine with me considering there's often family outtakes involved.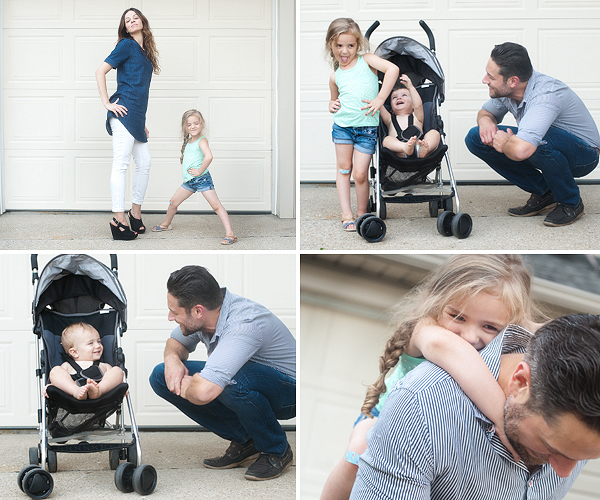 Jettie just figured out that I have a self timer on my camera. She loves the anticipation of it. Look at her all poised while the rest of us act silly  (okay, just me and Sticky).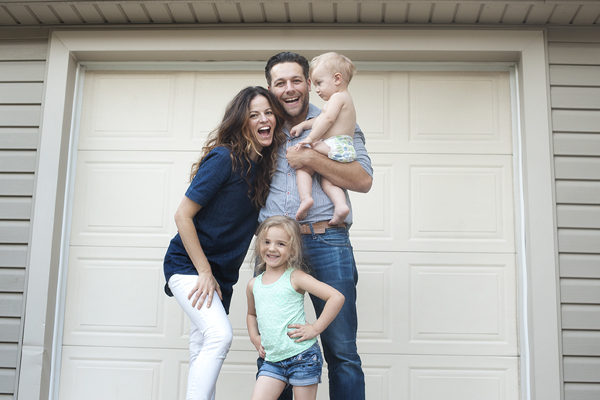 Cheers to a great week everyone!
xo,