Someone posted typography this morning that said "I swear it was Friday 9 minutes ago." Goodness yes. The last couple of days zoomed by, much like life in general I guess. You'd think we would all be used to it by now.
There are those moments when time stands still though. Like when your 4 year old is bawling inconsolably at her 2nd soccer game. Oh Jettie. My high emotion, moody child. For whatever reason she was not into soccer Saturday morning and no one was going convince her otherwise.
It is immensely difficult to watch your child fall apart in situations like that. Way more difficult than I had ever assumed before becoming a parent myself. On one hand your heart hurts to know they are not having fun. On another you don't want them to think it's okay to up and quit a commitment whenever they feel like it. Add in all the eyeballs on your screaming kid and it is in general miserable for us all. (Except Bingham of course, he clapped and blew raspberries.)
As difficult as it was to watch, I have to remind myself that it is just a moment. Granted, it was an awfully public moment but a moment nonetheless. We talked, she listened and we will see how things go next weekend. That's the best we can do. These type of things don't define kids, or parents as good or bad. In fact they end up turning into those great memories that make you shake your head and laugh. We all need a few of those in our lives.
Saturday was just not Jettie's day. She was off, and I can totally relate. Sunday though…Sunday was good. Overall wearing, jumper matching sort of good.
(If someone would have said you will post images of yourself in overalls and a crop tank I would have laughed, and laughed, and laughed. Joke is on me I suppose…and those overalls are as comfortable as I remember them being in the 90s.)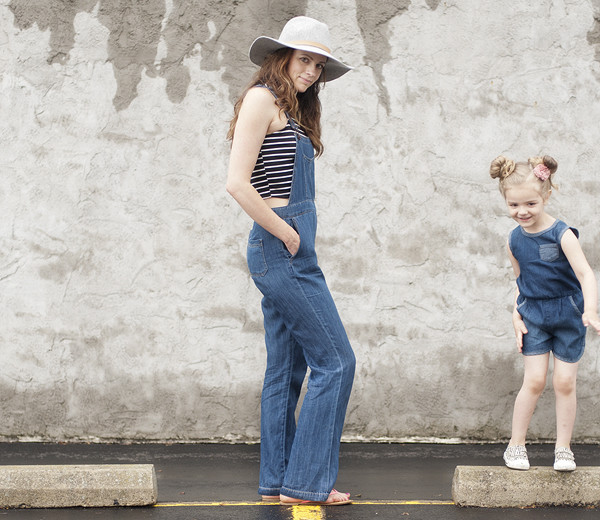 The back of Jettie's romper…I mean, it's almost so cute I can't stand it.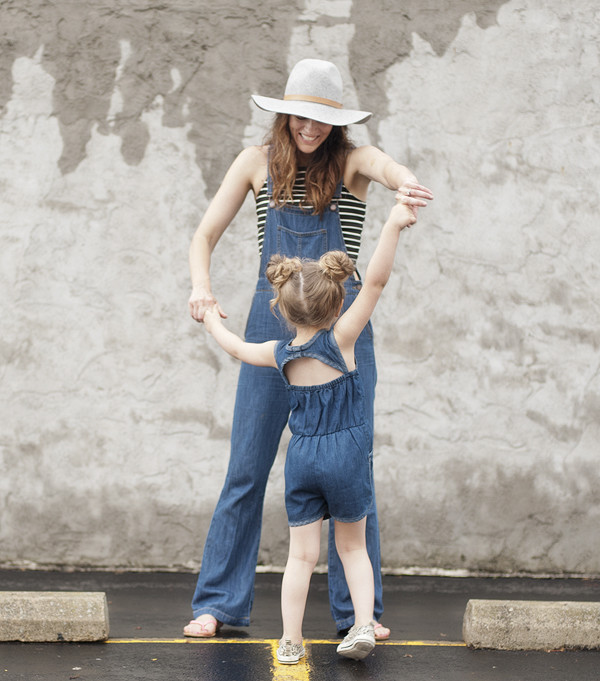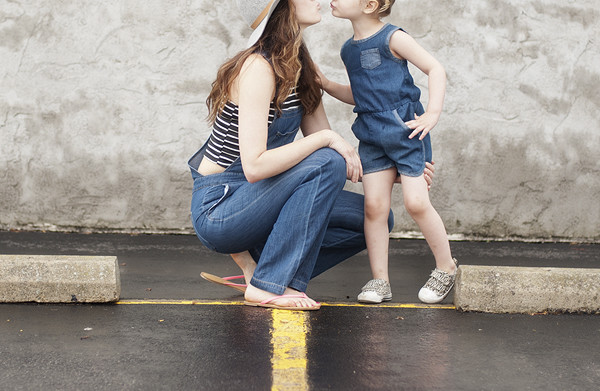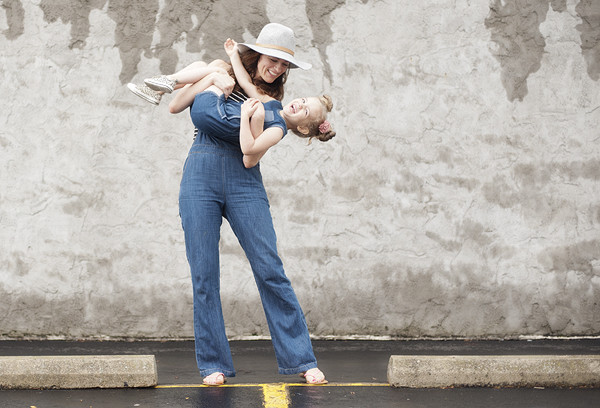 WEARING {jettie} denim romper similar/H&M sneakers {brandy j} denim overalls similar/crop top similar/Old Navy flip flops/grey floppy hat similar
xo,