It's National Donut Day!
Confession: I am not really a donut fan. I know, I know….that is so not normal. They are too sweet, or cakey, or sticky, or maybe a combination of all of it for me. (If I absolutely must eat one though the miniature powdered ones that come in a bag would be my selection. Admittedly those and coffee are not half bad. The munchkins from Dunkins' are pretty good too. Okay, I take it back. Donuts rule.)
What I can't deny is that these round confections make for the cutest damn party I ever did see! In honor of donuts and all their prettiness, I have put together a few of my favorite ideas for your next donut themed celebration: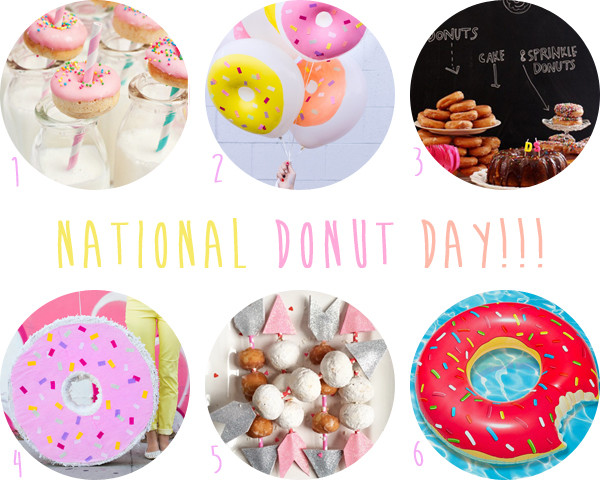 1mini donut straw decor/2DIY donut balloons/3chalkboard backdrop/4DIY donut piñata/5donut arrows/6donut pool float
Wait…what is that? You need invites and printables? The PPJ Shop has got you covered! These adorable donut invites and coordinating party printables will complete your sweet celebration perfectly:
donut invite/coordinating donut printables
Cheers to donuts and parties! I hope you find yourself covered in sprinkles, powder or glaze today!
xo,