On Sunday we celebrated our girl Parisian style and I am still riding the high of how amazing everything turned out. When you dream up a party it's always hard to know if your vision will become reality. Between my kick butt family, and their patience for my insane ideas, this party was everything I had hoped for and even more. Hopefully Miss Jettie Jean loved it as much as I did putting it together for her.
While I have never been to Paris I can only assume that it would include flowers, art, delicious food and of course, the Eiffel Tower. Lucky for me, my mom was gifted a sparkly Eiffel Tower for Christmas last year. (And yes, the party lightbulb went off in my head as soon as I laid eyes on it.) From that point on I was thinking Paris. I didn't want to go "Oh, la, la" black and pink – instead I focused on the colors of French flag, stripes, polka dots and a little girl in a red beret.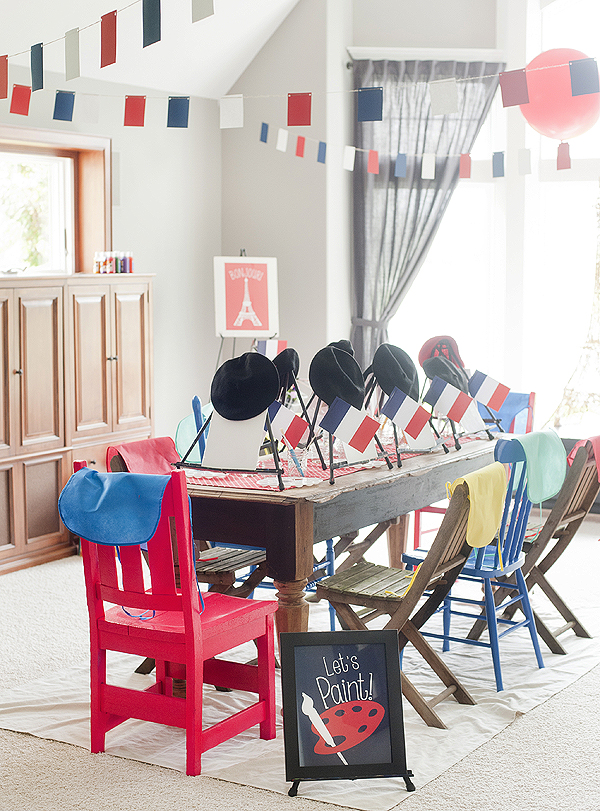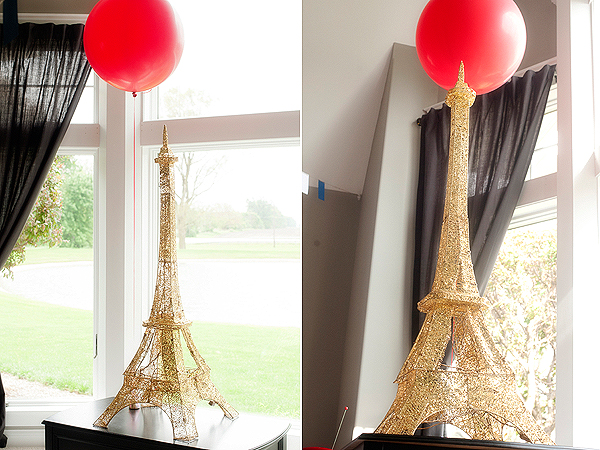 My aunt Colette happened to have a red bicycle with fenders. It's like the party gods were looking out for me.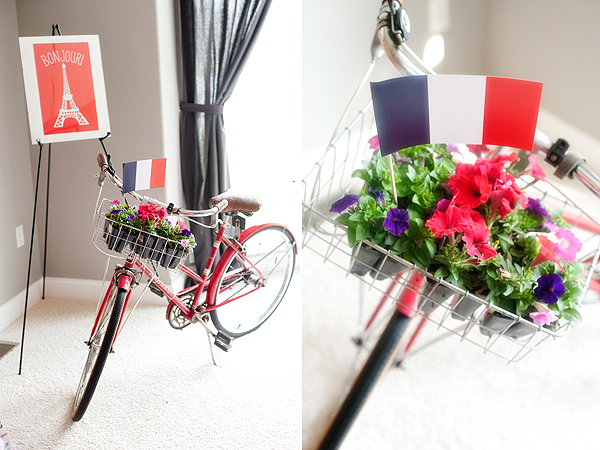 I follow three rules when it comes to party food. Some you buy, some you simply chop and then assemble and some you make from scratch. Cream puffs were bought, fruit was chopped and madeleines were made by my mom. The cake…the fabulous cake…once again from our friend Stacia (with an assist from her twin sis Trista) from CakeCrazy.
I adore the way this cake table turned out. Definitely one of my faves.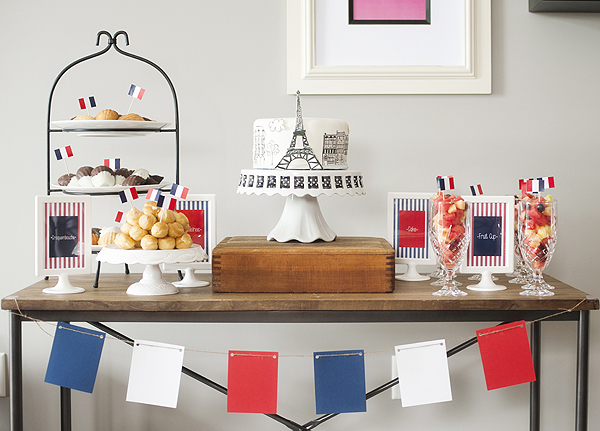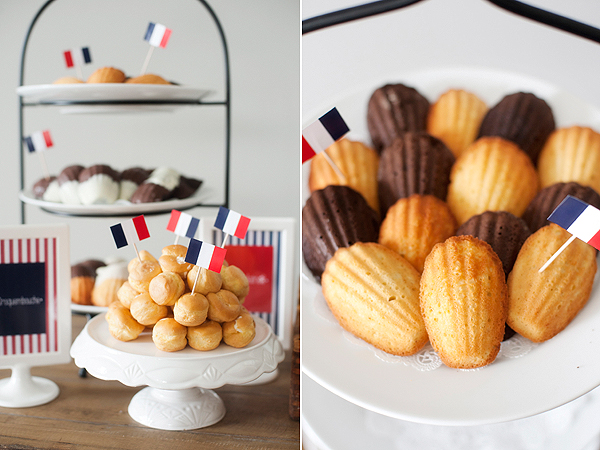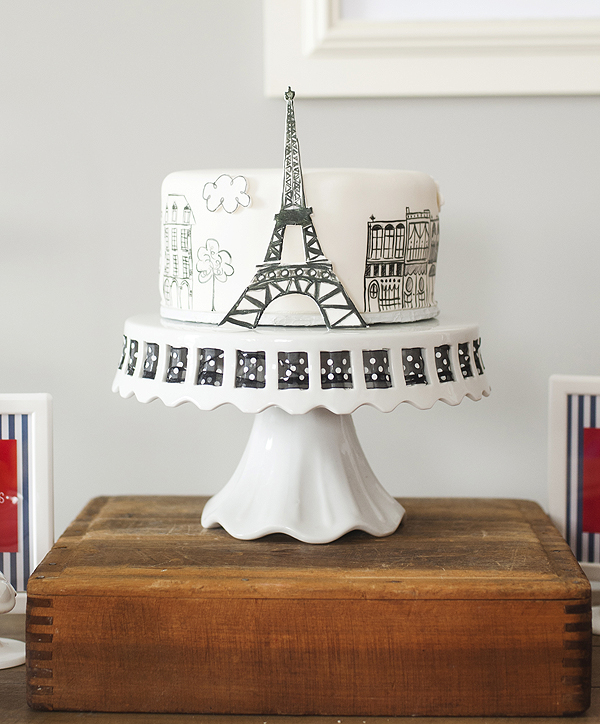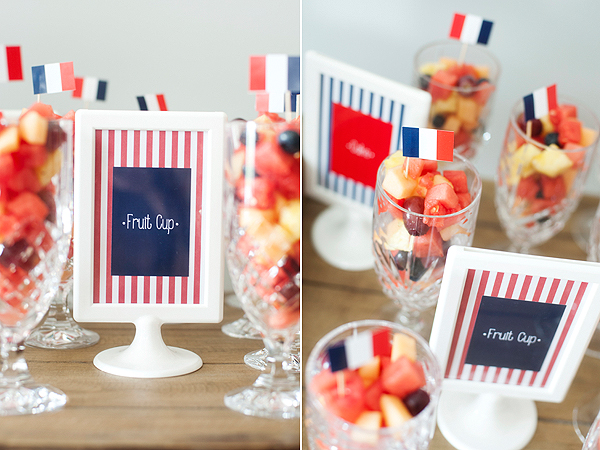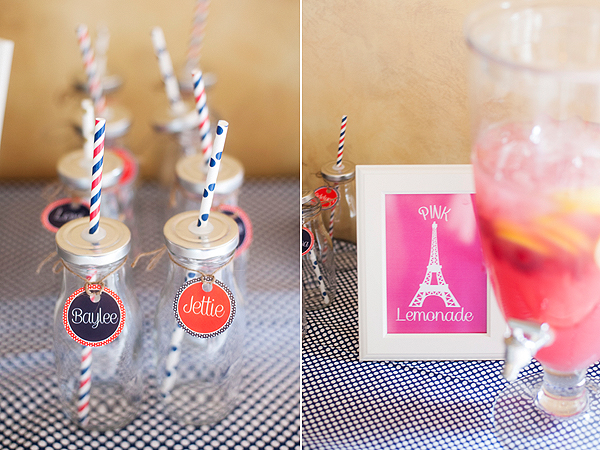 As soon as our guests arrived we painted! Everyone received their own canvas as well as a beret just because we wanted to be as French as possible. We had girls of different ages so painting was an ideal activity to keep everyone happy.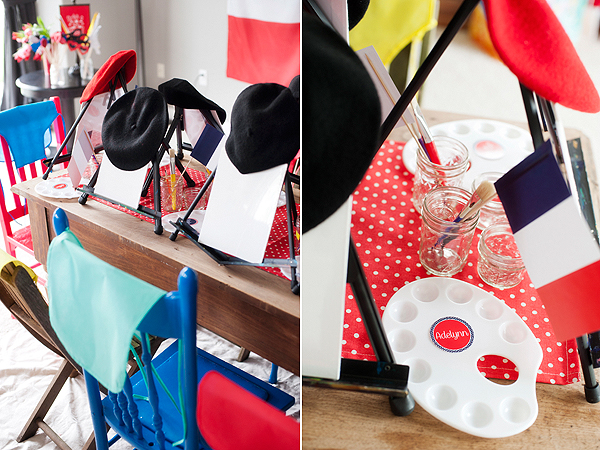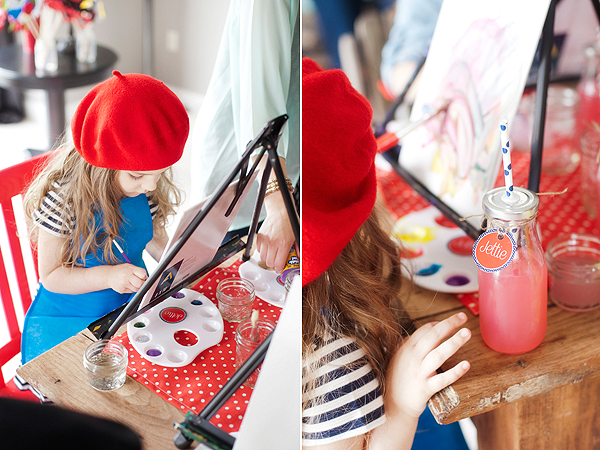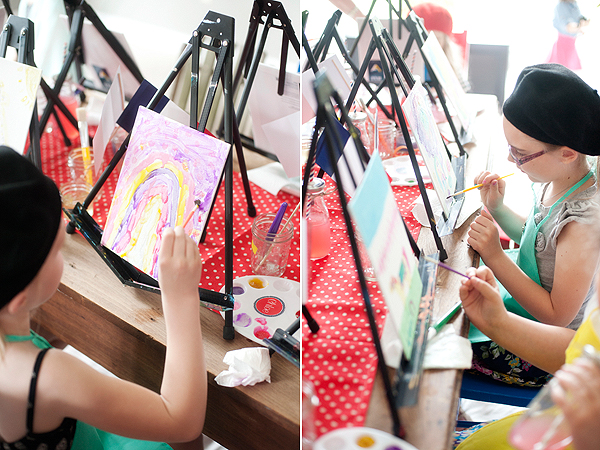 After painting we got a little silly in a homemade photo booth. As someone who has seen my fair share of photo booths I have to admit I was apprehensive at the thought of having one for any of my gatherings. Thank goodness I changed my mind. The props were fun to make and the girls loved them! (Plus I am obsessed with the images!)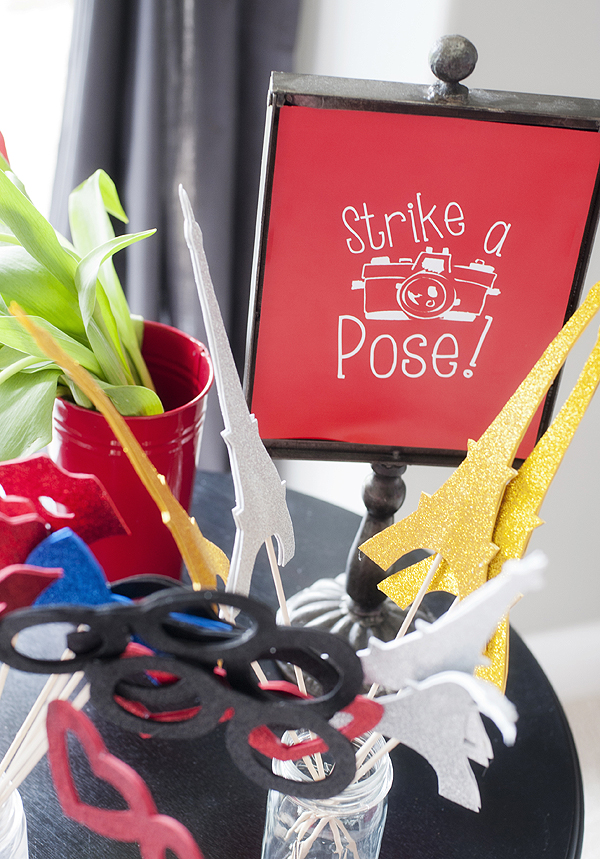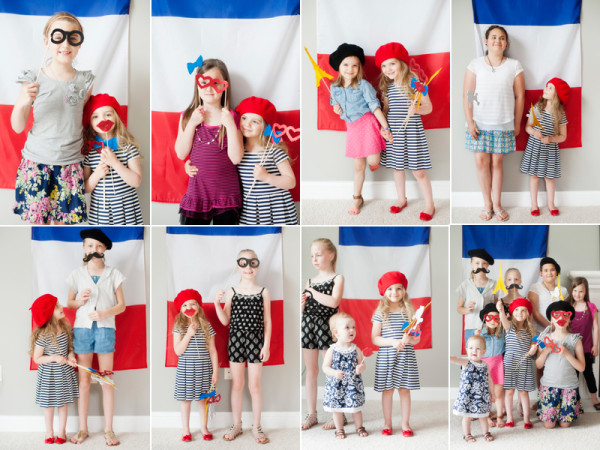 The highlight of almost any party – singing Happy Birthday and blowing out those candles! (Notice the back of the cake. I mean, it's perfect!)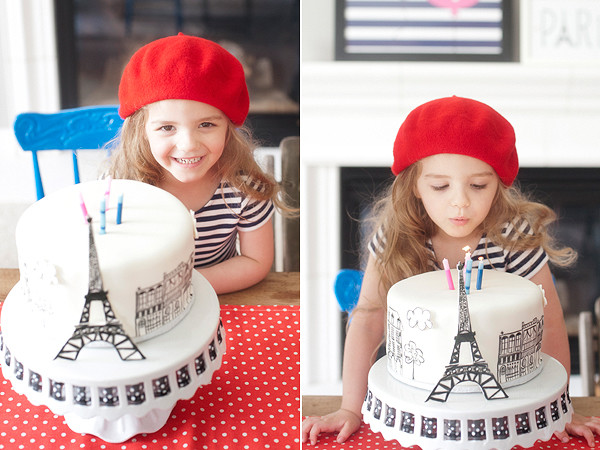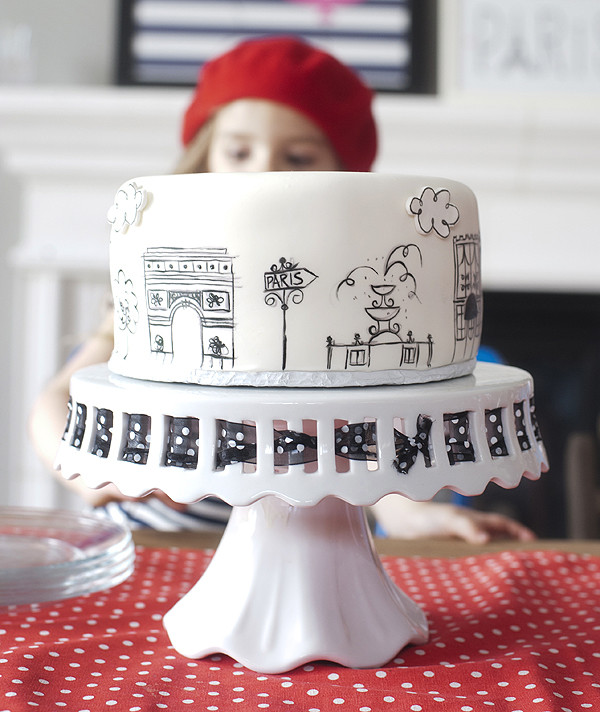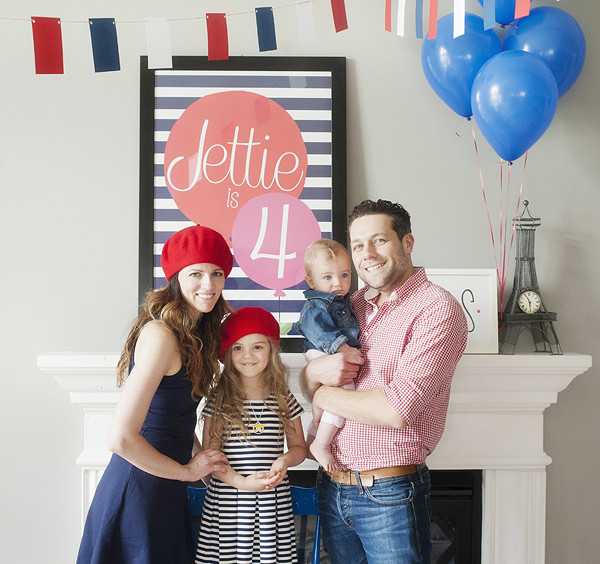 Before the girls left they visited a little flower stand and chose a dozen roses to bring home with them. Complete with a personalized tote (made by my fab mom again).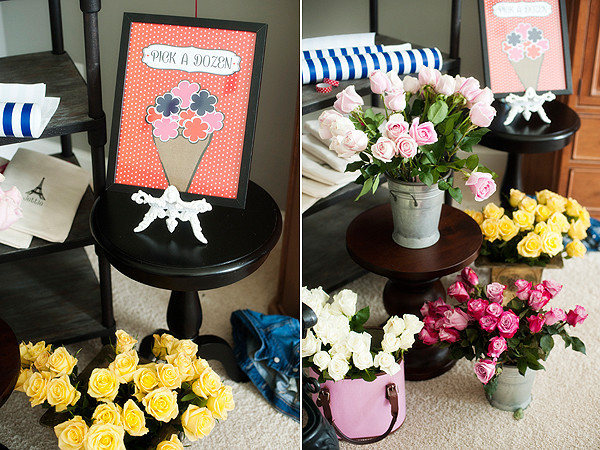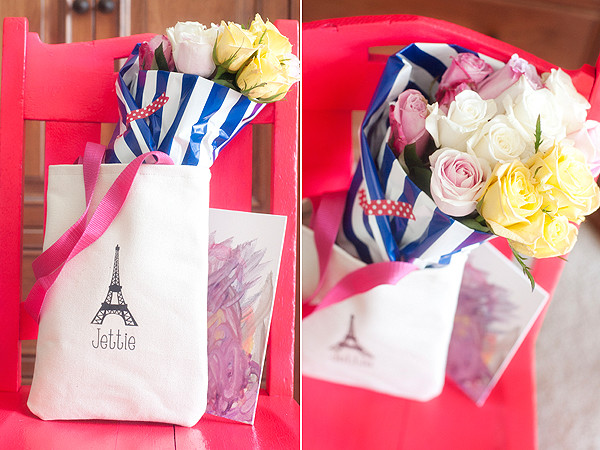 Typically I am a little sad after Jettie's parties – I hate all the fun being over. Lucky for us (or just me if you ask my family) we have a ONE year old to celebrate in June! We are sticking with the city theme and traveling to the Big Apple this time around. Let the craziness begin!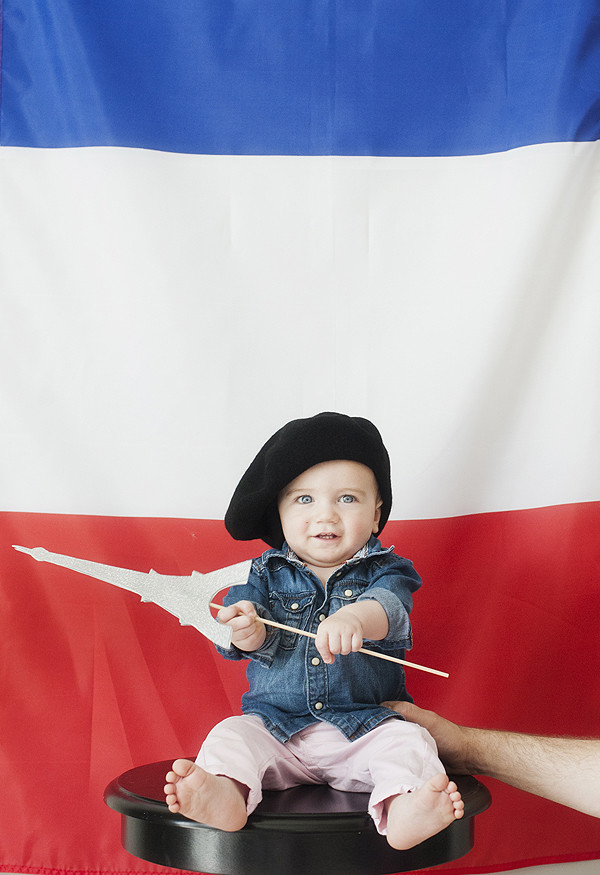 See you in NYC!