Excuse me while I dote on my daughter in an abundance of posts this month. I simply can't help myself.
Yesterday our Jettie woke up at 7:15AM with a sleepy smile because well, it was her day. While I knew the lack of sleep could lead to problems later, my heart still melted on the spot. How wonderful it is that she loves her birthday. She deserves to love it. I don't ever want her to forget that.
Later that afternoon we transformed her grandparent's living room into our best version of Paris. More details of all the hard work will be coming soon. For now, this is our birthday girl sporting her Parisian party wear.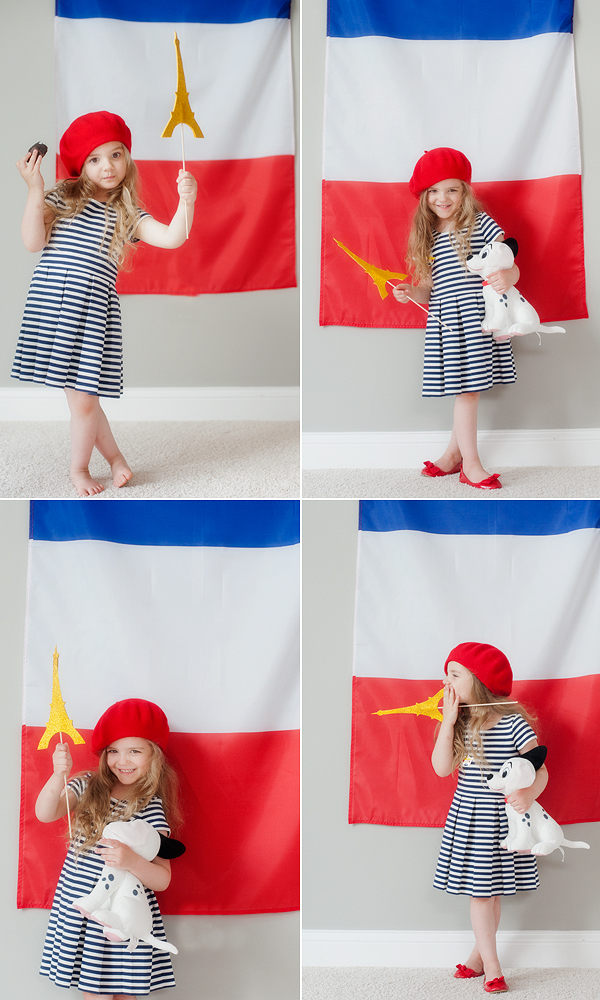 ||WEARING||Ralph Lauren dress/shoes similar/beret
Thank you for filling my everyday with fun, laughter and the best hugs ever. Daddy and I love nothing more than to see you smile. And Bingham certainly has one of the best big sister's ever. Happy Birthday Jettie Girl!
xo,