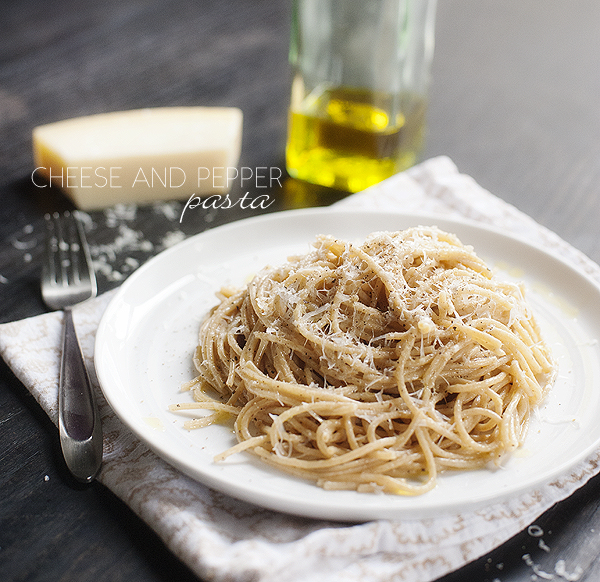 There is nothing better than a recipe that calls for simple ingredients making for a dish that is simply perfecto. That is exactly what "spaghetti cacio e pepe" is…or cheese and pepper pasta as we like to say.
This recipe crossed my path many years ago due to an incredibly bare kitchen and little motivation to run to the store (or order delivery for that matter). Pinterest was fairly new back then…so it was just me and Google and the few things we had on hand. Little did I know that the recipe I was led to would be a family staple. Every Rammel, and I mean every single one of us, devours this dish.
And why wouldn't we – we are talking spaghetti, pepper and cheese guys. What more does a person need in their kitchen…or life?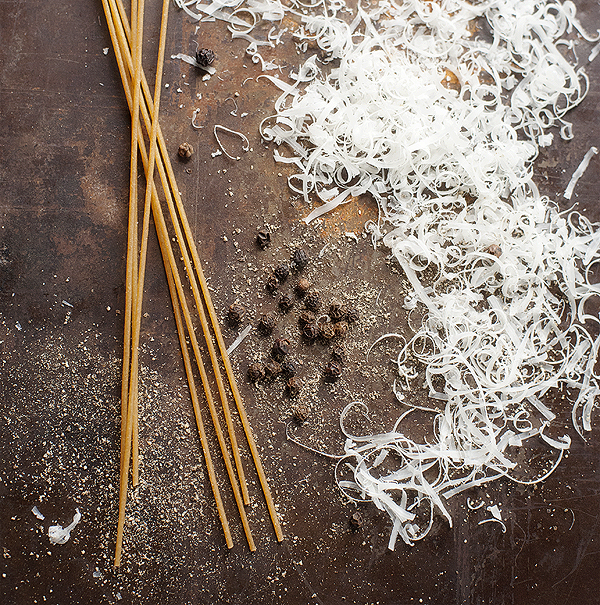 You may think this is far too simple to be that good. And you would be right if you do not use real deal cheese (not a certain grated kind in a green canister) and fresh ground black pepper. With a dish like this you have to use the best – it's a deal breaker otherwise.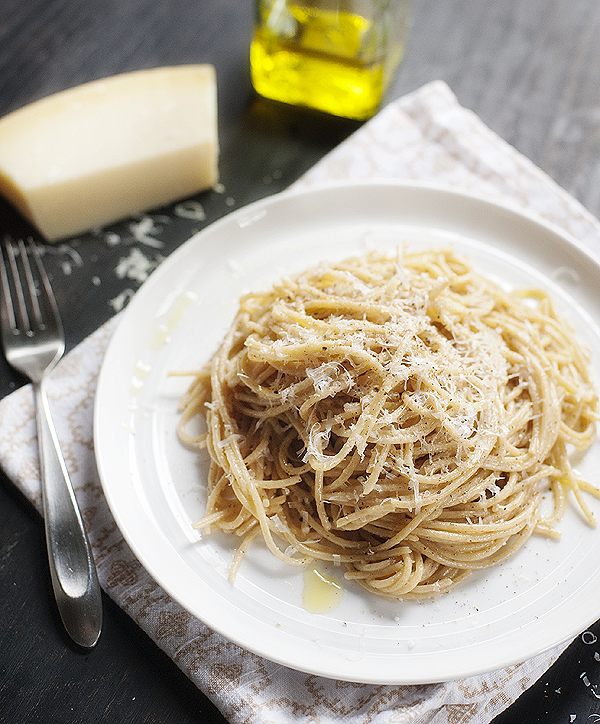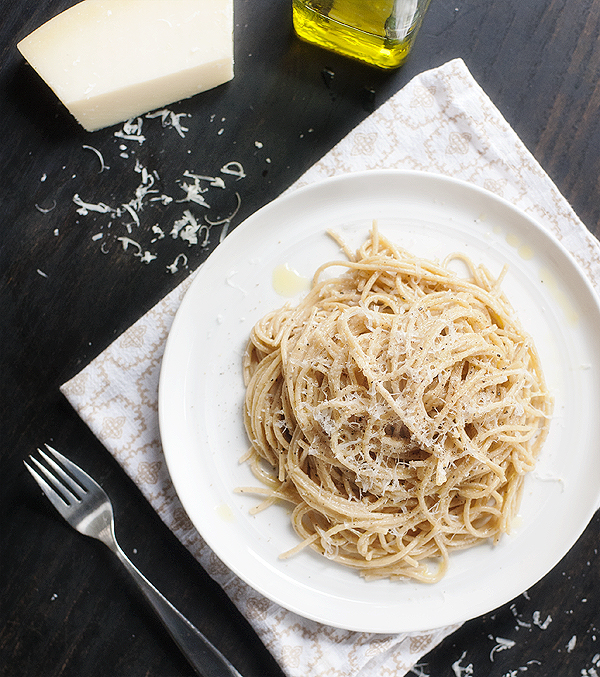 This is the perfect late night, last minute, "What the heck are we going to do for dinner?" option. And feel free to jazz it up with herbs, spices, capers or whatever else floats your boat. Just don't tell anyone it's "spaghetti cacio e pepe" because it is not anymore if you get fancy with it.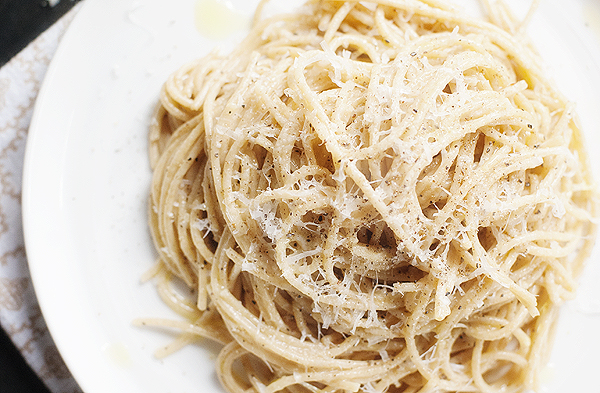 Speaking of not being "spaghetti cacio e pepe" anymore…try this with a fried egg on top. I know, I know – I suggest you do this to things all the time. But no joke…egg oozy into this creamy cheesy buttery pasta will become your new favorite comfort food.
Enjoy!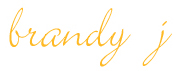 cheese and pepper pasta (or spaghetti cacio e pepe)
Ingredients
1lb dried spaghetti
¼cup olive oil
2tbsp butter
4oz grated Pecorino Romano cheese
2tsp fresh cracked black pepper
salt (optional)
Instructions
Bring a large pot of water to a boil Aad salt (to flavor pasta) and pasta. Cook until al dente. Reserve 1½ cups of pasta water before draining pasta.
Dry out pot used to cook pasta and add olive oil. Bring to almost smoking point over hight heat. Add pasta and 1 cup of reserved water. Stand back as this will splatter.
Lower heat to medium and add butter and ¾ of cheese. Toss until pasta is coated. Add pepper and toss again.
Remove from heat and taste. Decide what you need more of (pasta too dry - add some reserved water, not spicy enough - add pepper, etc..). Watch the salt though as the cheese is very salty on it's own.
Serve with remaining cheese, more pepper and a little drizzle of olive oil if you're into that kind of thing.