Back to the island for Derby Day! 5 years ago we were introduced to the Kentucky Derby at Kelleys Island and we have never looked back (minus those 2 years we had babes on the way).
This would be Bingham's first go at our beloved tradition and what an intro it was. Perfect weather, lots of praise for his "style" and the only winner of the 4 of us – I'd say that's doing your first Derby right Binger! He took it all in stride…with a nap of course.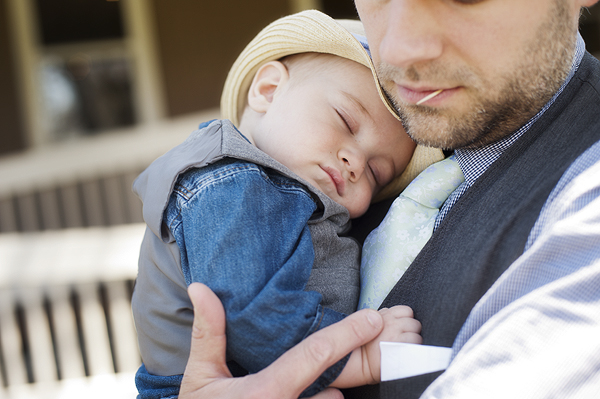 Miss Jettie Jean looked oh so pretty in her lemon dress. My aunt gave me those gloves while I was pregnant with Jettie – I remember it seeming impossible that she would ever be big enough to fill those fingers. Impossible is here. Our girl is turning into a little lady far too fast.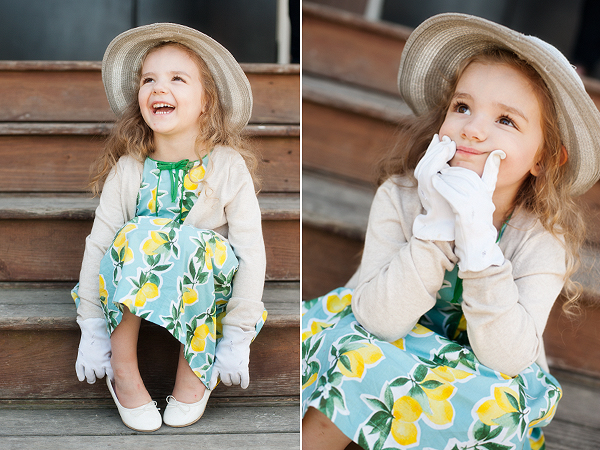 Dapper Bing. Looking like daddy most of the time, especially so in this getup. The vest, the tie, the hat – can't pick a favorite. (No wait, it's those blue eyes. Always, the blue eyes.)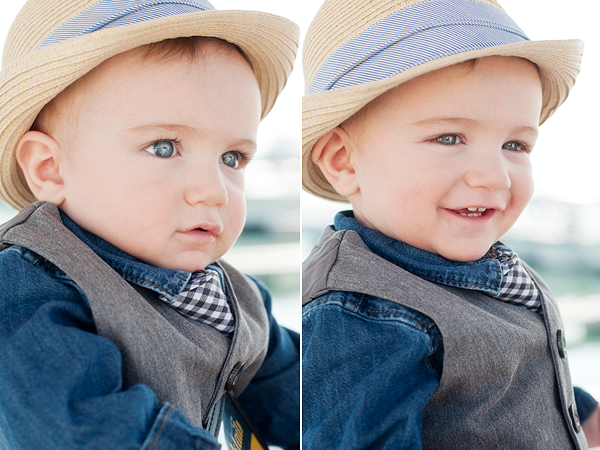 Sticky will more than likely give me grief for the picture below on the left. But let's face it, that's Sticky…always a clown. And we wouldn't want him any other way.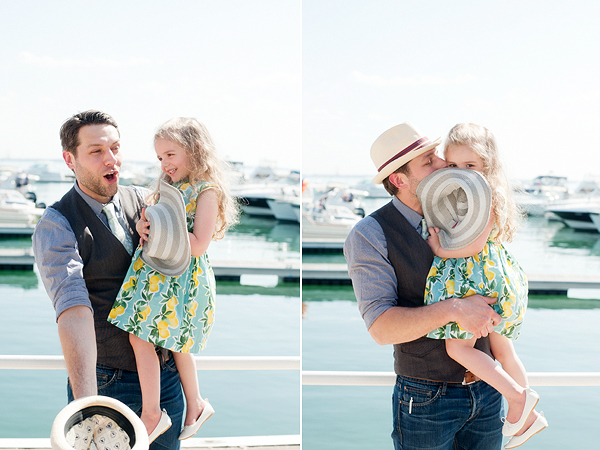 Family picture attempt. Between no one being able to focus my fancy camera and trying to keep tired kiddos happy these are everything they should be…and more.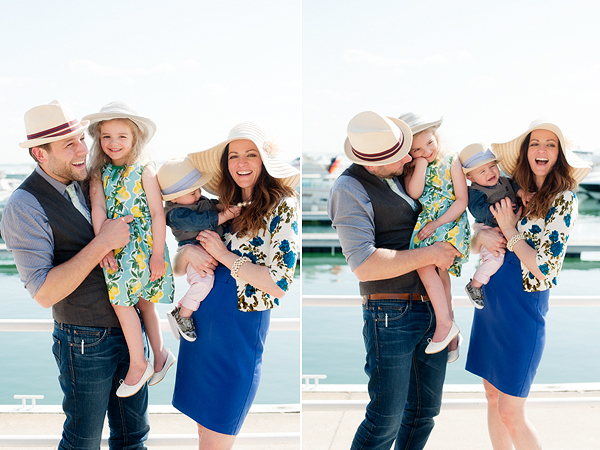 Me, my guy and a can of beer. Keeping it classy like always. (And no, that's not my waist.)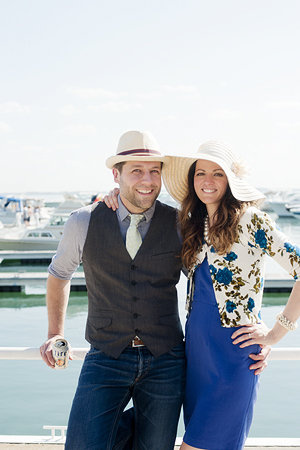 A handful more of the festivities – mostly from our phones. (Have to give a shout out to the pretty girl in the top left picture. That's our niece Stephanie and today is her birthday!)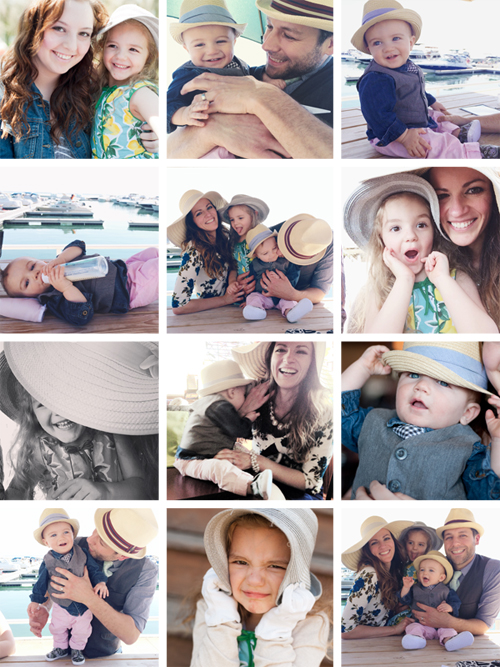 What's not to love about a weekend full of sunshine, laughter, fun outfits and a gorgeous lakeside setting? I need more of these in my life – lots, lots more.
Hope your weekend was just as full of fun!
xo,