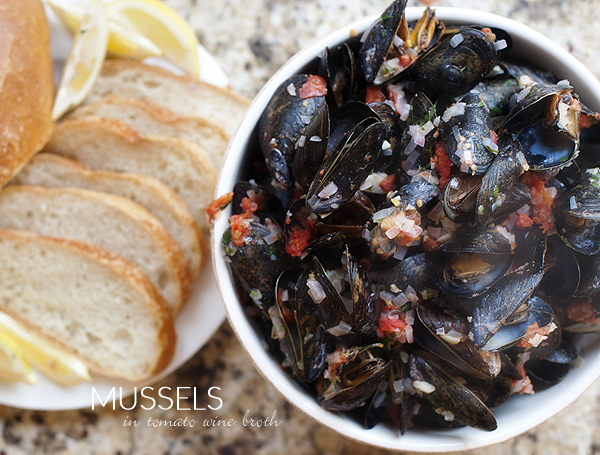 Good grief this week has been a whirlwind. In a good way but a whirlwind nonetheless. And while we are on the topic is it really the last day of April? How in the world did that happen? I love me some May but I am not ready for her yet. Not even a little.
We are innately busy most of the time, but this past month has been more than usual. I need easy, quick meals in my life. And sometimes I want something that Jettie wouldn't dream of touching. That is what mussels in tomato broth means to me. Easy, lightning fast and grown up good. (Although I do know some kids who in fact love mussels – none I gave birth to however.)
Here's the deal with mussels, or any seafood, it needs to be fresh. These beauts were picked up at the West End Market in Cleveland – during our stay with family. We decided seafood was in order for the evening and let me tell you there was a gorgeous display of options to chose from. After deciding on mussels all we needed was some crusty bread and a couple of things from the fresh produce market. There is no mistaking that when it comes to fresh ingredients you need very little to make the meal special.
If you have never cooked mussels at home here are a few tips. #1 they should not stink. Seafood should smell like fresh, clean ocean air. Not stinky,nasty, rotting fish. #2 get them scrubbed and debearded. This will save you a lot blood, sweat and tears. And lastly if any of your mussels are open, even slightly, give them a tap. If they close up tight, you're good. If they don't, toss em. You don't want to eat those guys. Trust me.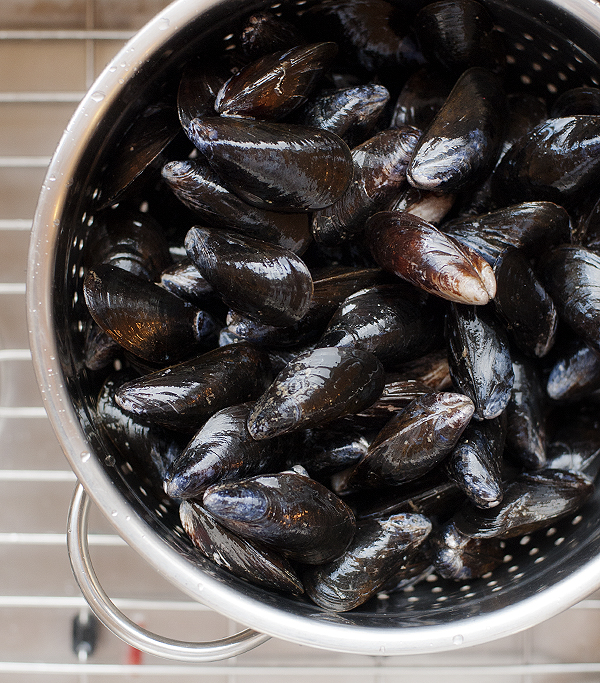 As mentioned before this recipe comes together in a flash. Which means you need to be on the ball, especially after you add those mussels. The worst thing that can happen with any seafood is being overcooked. This will dry out the mussel leaving you with no taste and less than appealing texture.
My favorite part about this glorious bowl of steaming seafood goodness is the utterly delicious broth sitting in the bottom. A slice of crusty bread has never met a better mate than that broth. If you're a mussel fan but typically go the traditional French (butter and wine) you have to give this Italian version a try. It has not disappointed any mussel lovers in my life. (And if you have never had a mussel, what are you waiting for?)
Enjoy!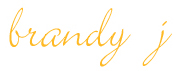 mussels in tomato broth
Ingredients
1tsp olive oil
4 garlic cloves, minced
½ medium red onion minced
6 roma or plum tomatos, seeded and chopped
1cup dry white wine
3 pounds scrubbed and debearded mussels
3tsps chopped fresh parsley
lemon wedges and crusty bread for serving
Instructions
In a large pot with a tight fitting lid, warm olive oil over low heat. Add garlic and onion and cook, constantly stirring, for about 3 minutes.
Add tomatoes and turn the heat up to medium high. Stir for 1 minute and then add wine and bring up to a boil.
Add mussels and cover pot with lid. Give it a good shake every now and then. Steam for 3 to 4 minutes or until all mussels look opened. DO NOT OVERCOOK.
Poor mussels into large dish (discard any that are not open). Be sure to pour broth into dish as well - it's yum. Top with parsley and serve with lemon wedges and crusty bread for broth sopping up.