Oh how I have been patiently waiting for a weekend at the lake. One filled with coffee by the waves, long walks with the family and gorgeous sunsets. Our bags were packed and the forecast was in our favor. This was going to be a grand few days…or so we had hoped.
Most mornings spent on Kelleys Island we walk a 4 mile loop. This would be Bingham's inaugural trek and boy did he make it one to remember. Poor guy tossed his cookies at least 8 times along the journey. There was no crying or fussing, the only warning we had was a little rumbling of his tummy. Sticky became quite the pro at anticipating an incident and staying dry while wearing a projectile baby. It was impressive really.
Once back at the house I thought no big deal, we will just keep an eye on the poor guy and do a lot of snuggling. Great plan until my belly started rumbling…and just like that Bing and I were in the same nasty boat.
In between tummy rumblings I noticed how absolutely beautiful the setting sun was shaping up to be. It seemed senseless for Jettie and Sticky to miss out so off they went. Sticky kept asking me if I wanted some food (hell no), but I did put in a request for a picture of the sky. An hour later I receive one of him and Jettie bellied up at the winery with huge smiles on their faces. That's just as good in my book.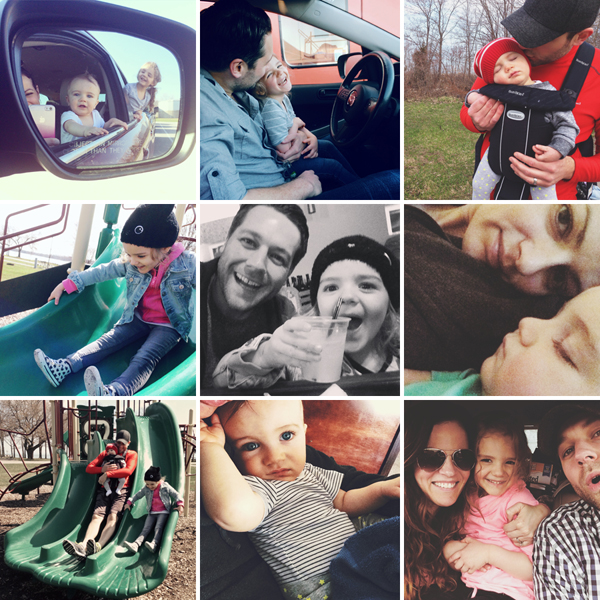 Was it the weekend of my dreams? Absolutely no. But it is one that I will never ever forget (and hope to never repeat). Bright side is we can justify a redo ASAP…or as soon as I can stomach more than dry toast at the very least.
Hope you had a healthy weekend!