Sometimes weekend plans foiled lead to even better weekend plans. Due to a ferry schedule we moved our Easter on Kelleys to one at another Rammel household in Hudson, OH. It was just as relaxing as the lake would have been.  With the added bonus of late night catching up sessions and a nonstop food fest.
On Saturday we left all the kids except Bing with a sitter and visited the West Side Market in Cleveland. A building full of fresh food is about as good as it gets in my book. After loading up on ingredients for dinner we decided it was time for some ice cream at Mitchell's (Ohio has by far the best ice cream I have ever tasted. Proud Buckeye here!) and then lunch at the Great Lakes Brewery. It was the perfect morning for us and the kids. (Even Bingham since he had no idea he got stuck with the old folks.)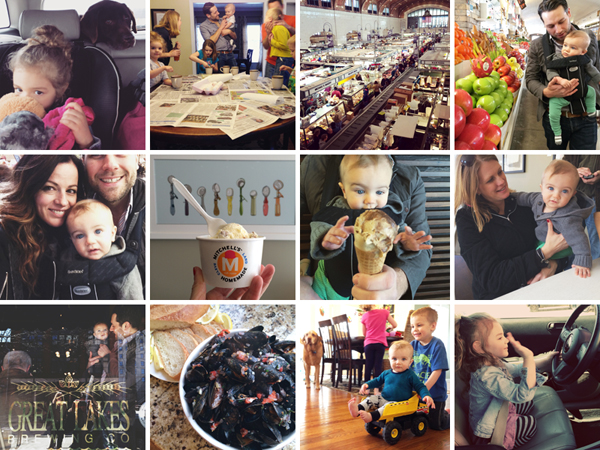 Oddly enough the last time we visited these guys was late last Easter. Our car had some work done involving the tires before our trip. We heard a noise, called the company who had done the work and were assured it was normal. Halfway between Hudson and home the front left tire flew off our car. Luckily no one was hurt and the shop took care of all the repairs. We joked about it happening again. I should have known better since the car did indeed have new back tires. The same noise started halfway home and we found ourselves pulled over at an O'Reilly's on Easter Sunday hoping someone could help us. Luckily they did and we were on our merry way again. How that happens twice I have no idea. But the fact that it happened twice to us does not surprise me one bit.
Sitting in that parking lot very tired and ready to be home you'd think we would have been a little grumpy. It's great how kids make it impossible to be grumpy sometimes though. Jettie got to sit in her dad's seat while we waited for him to find some assistance. You'd thought I handed the girl a ticket to the Magic Kingdom. At the same time Bingham filled his pants and I was left having to change Captain Squirm in the car. He also chose this moment to discover his naked manhood – so yeah, poop everywhere.
During all this I told Jettie that I needed to feed Bingham once I got the mess in containment.  Her response was "But not with your boobs mom. Because you'll have to dry them out again and wear salad." I then hear a chuckle to my left and realized she had an audience. There is nothing left to do at this point but laugh and be grateful for Jettie's logical advice.
I hope all of you had a holiday full of smiles and great memories (and no car trouble). I can't wait to see what the season of weekend road trips and late days have in store for all of us!
xo,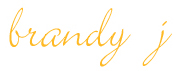 PS Happy Opening Day! Go Reds!