Hip, hop, hooray!  Could there be a sweeter party theme than a bunny rabbit?  I think not.  Last month I listed a brand new bunny invite design in the PPJ Shop and much to my delight it has been a hit.  I'm kind of obsessed with this adorable bunny head and polka dots, makes my heart sing to know others love it too: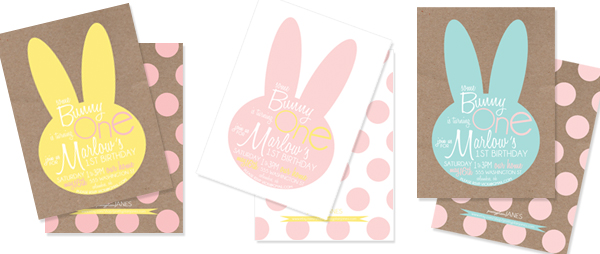 When it comes to themed birthday parties I really do not think there is such a thing as overdoing it with the details.  Every little something you add will impress your guests and make you look like you have some serious event skills.  Details do not have to be difficult.  I think half the battle is figuring out exactly which ones you want to pull off.  Here's some inspiration in case you are contemplating a hip hop-pity bunny celebration: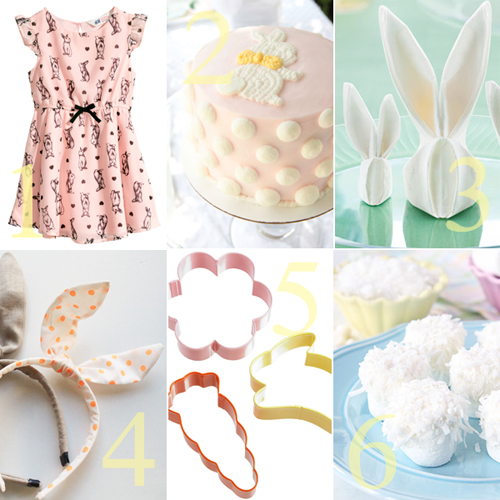 1bunny dress/2polka dot bunny cake/3bunny napkin tutorial/4diy bunny headband/5spring inspired cookie cutter set/6marshmallow bunny tails
You can also find coordinating party printables in the PPJ Shop to really pull your bunny's celebration together!  These add a ton of impact with very little effort.  A great way to set your party apart.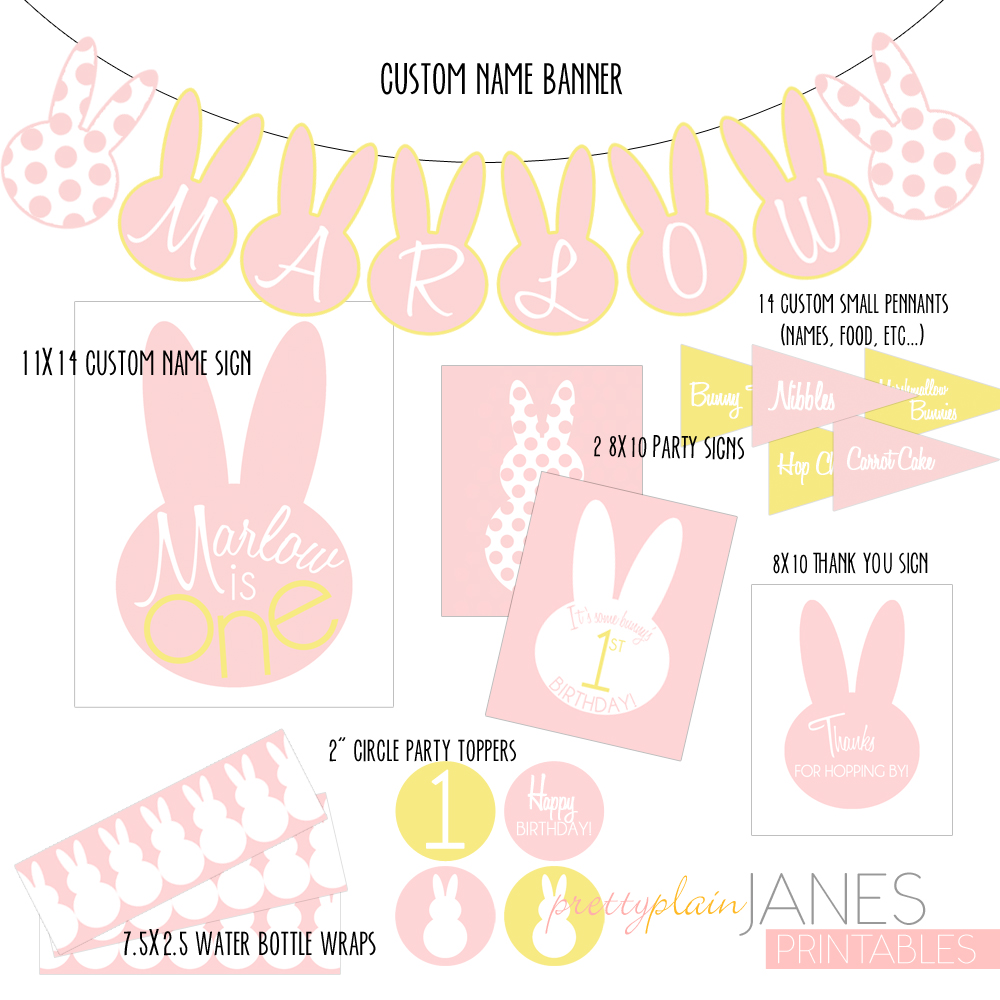 I've got one more tip for anyone planning a bunny party.  Shop now.  Even if your party is not until September.  Why?  Because Easter is a couple weeks away and bunnies are a plentiful this time of year.  Target's Dollar Spot in particular is an excellent place to find find favors and decor.
Here's to fantastic weekend and super cute parties!
Cheers!