Mother nature finally gave us the green light to leave our fresh air deprived caves and play in the sunshine. It was glorious, for the most part. Unfortunately my dose of spring came with a big fat cold. Followed by a sinus infection only evil could have contrived. I had no choice but to ignore the misery as best as I could – this date with the sun and my family held far more precedence.
Before we left I told Sticky we should really shoot a style post because as you may have noticed, it's been forever. By the time we arrived at our destination however, the evil virus was taking over and my desire to be in front of a camera was nonexistent. It wasn't until I saw the sun playing in Jettie's curls that I realized that I was not too sick to be behind the camera. And since she was more than willing off we went to a brightly lit alley for a mini style photo shoot.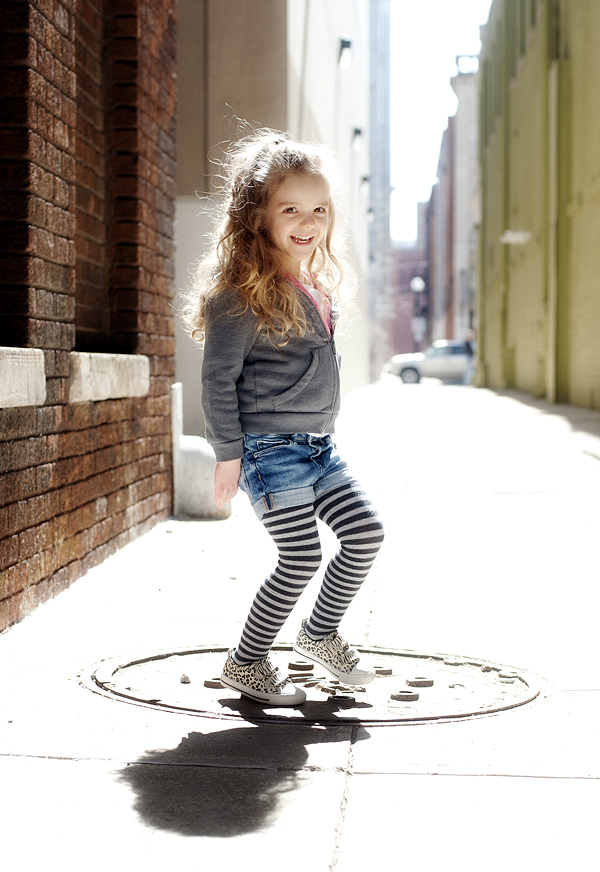 Jettie has been chomping at the bit to wear those kitty cat shorts since I unveiled them to her. "How about we wear my kitty cat shorts with a tank top but not a swimsuit. It's too cold." With rational like that I had to work with the poor girl.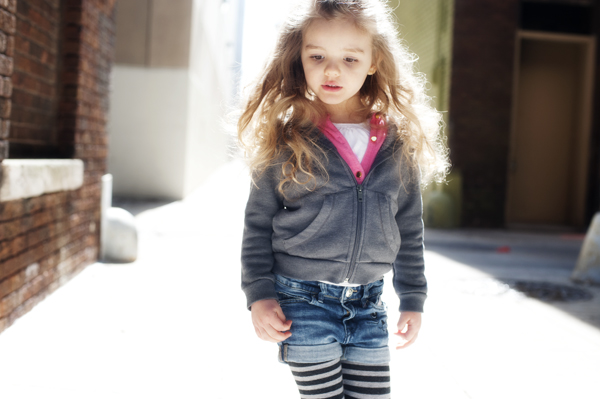 This girl and her "moves" – hilarious and terrifying all at once.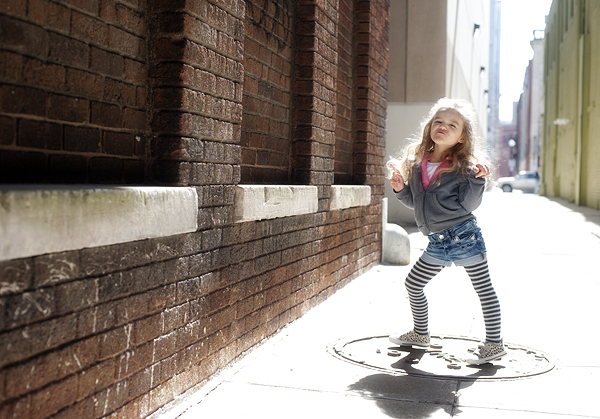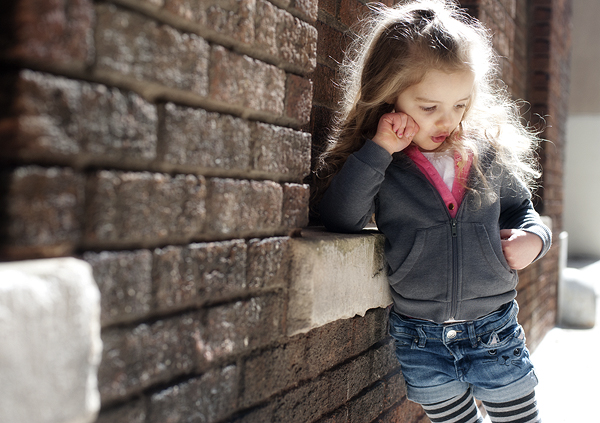 Even though I wasn't wearing anything nearly as fabulous as her I couldn't help but pop into a shot with my girl.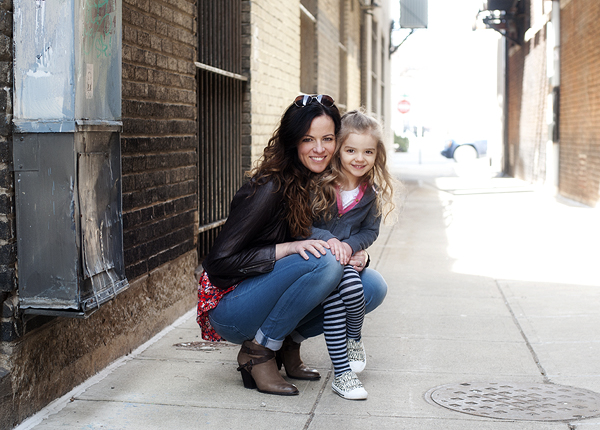 Someday soon we will get Bingham into the action on one of these style posts. For now this is him saying "Hi, I'm here too." from the inside of our favorite pizza joint.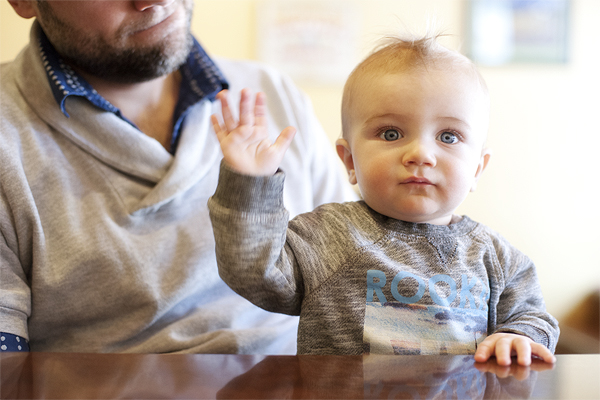 |WEARING|JETTIE H&M shorts/H&M hoodie/H&M shoes/tights similar
Hopefully you guys all got a chance to welcome some sunshine playing into your worlds this past weekend!
xo,