So apparently yesterday was National Pancake Day, which I happened to discover after making pancakes for breakfast (lucky!).  If you missed it- don't sweat.  No one will be mad at you for making pancakes today instead.  Can we just make every day a pancake celebration?
Here are six fabulous pancake recipes, from six of my favorite foodie bloggers that you really can't live without: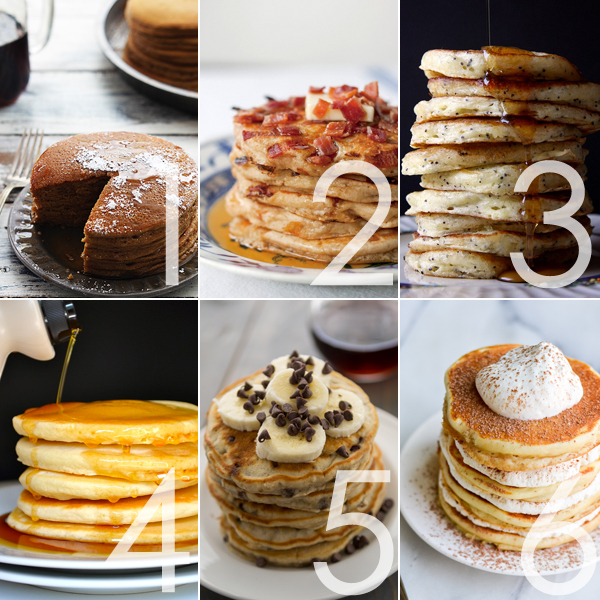 1. Gingerbread Pancakes by Creme De La Crumb 2. Maple Bacon Pancakes by A Thousand Threads  3. Lemon Poppyseed Pancakes by Joy The Baker   4. Old Fashioned Pancakes by Rachel Schultz (these are my favorite basic pancake ever!)  5. Chocolate Chip Banana Pancakes by Crazy for Crust  6. Tiramisu Pancakes by A Dash of Soul.
And I know what you're thinking- Brandy is posting about getting your booty off the couch to work out, and I'm feeding you stacks of pancakes.  Oops. 
XO,