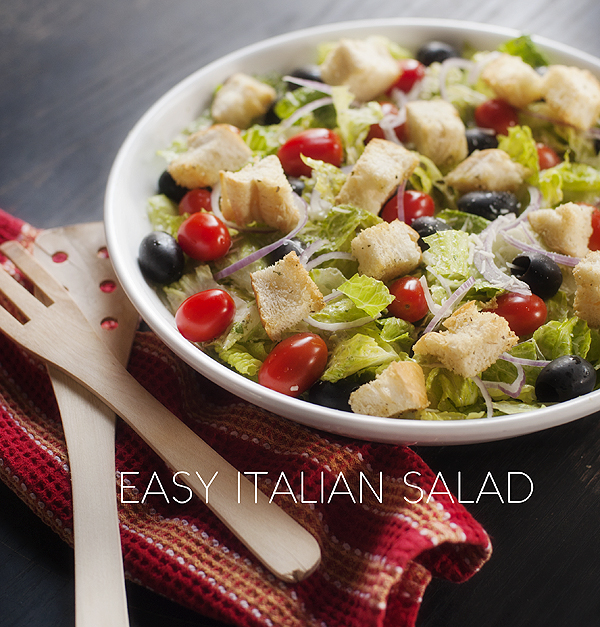 Today I am going to share a fact about myself that could possibly end a few friendships.  Something that may make me sound like a snob, or even un-american. An opinion that I normally keep quietly to myself.
Before I share please remember all the good times we've had.  I'm not a bad person.  This is just something I need to get off my chest.  You ready?  Here goes…
I think Olive Garden sucks.
There, I said it.  Too good for the Garden.  I don't even like the breadsticks.  Please don't hate me.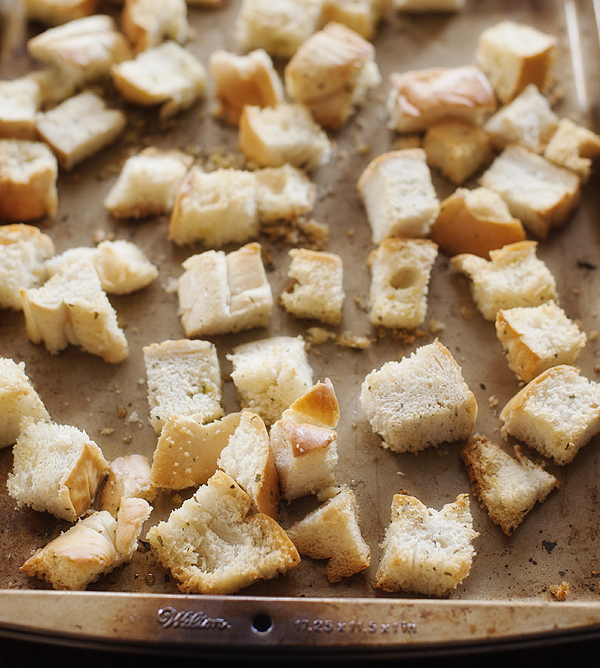 Don't get me wrong, the OG and I have had good times.  Back in high school that was the go to choice for a night out with the girls.  We would gossip over plates of salad and breadsticks and sip on raspberry lemonade.  All was right with the world.
Fast forward a few years and all that I knew about Italian food flew out the window in a tiny NYC bistro.  Fast forward once more to our honeymoon in Italy.  There is a reason people annoyingly go on and on about the food there.  The pasta alone will change your life.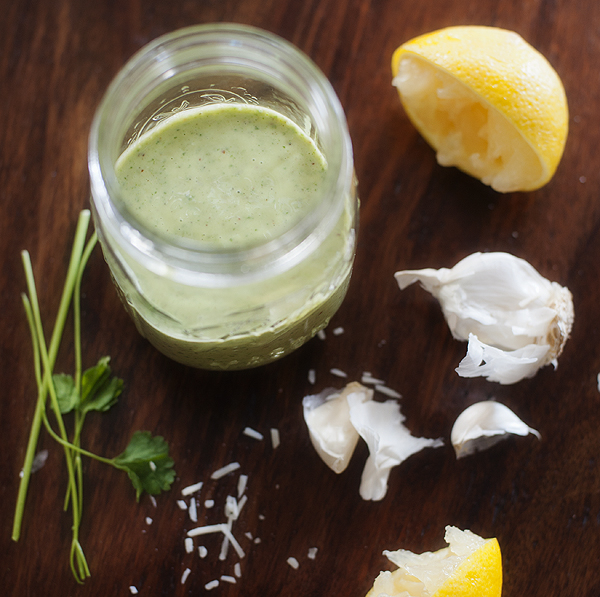 So what am I doing today posting a salad that looks shockingly similar to Olive Gardens?  Call it reminiscing with extra olives.
To be fair I do remember liking their salad.  (Although what's with the olives?  Big bowl, two sad little olives.  Olive garden – I think not.)  Crunchy romaine lettuce drenched in Italian dressing and parmesan cheese…what's not to love?  It is good but not enough to get back through the doors.  There are just too many other restaurants I love much much more nowadays.  This salad though, it takes me back to when things were good between me and Olive Garden.  It's like catching up with an old friend who smells like garlic.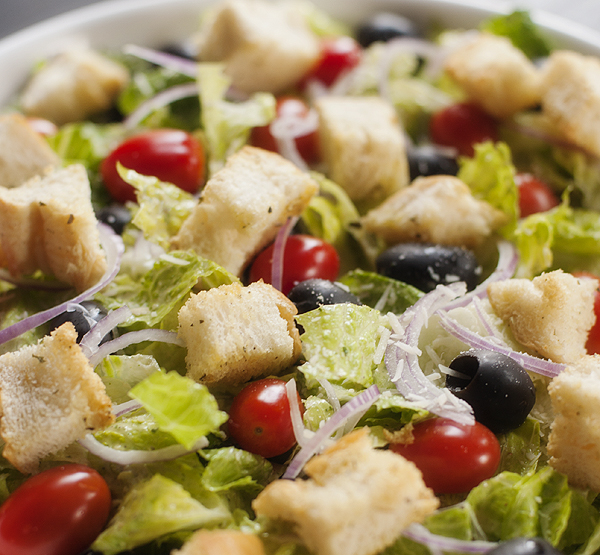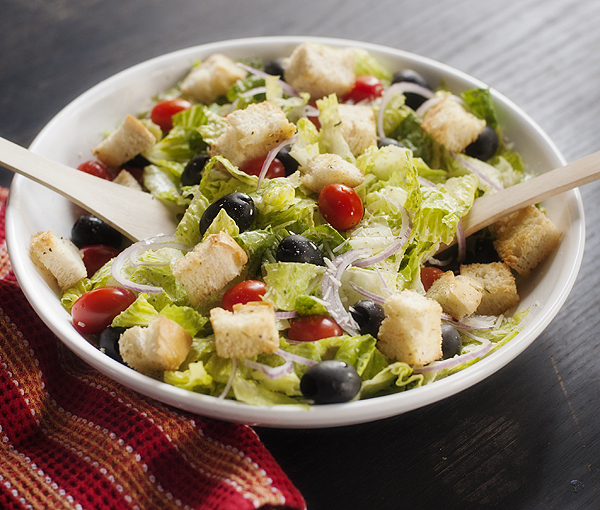 If you are a HUGE Olive Garden fan I am sure you stopped reading this post a long time ago.  If by chance you did not, I would like to apologize.  No judgement here.  We all love what we do and that is what makes food so fantastic.  I like this salad, and all it reminds me of.  Maybe I will make a trip to the OG soon…(fat chance).
Enjoy!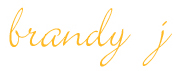 easy italian salad
Ingredients
Dressing
½ cup olive oil
¼ cup mayonnaise
¼ cup grated Parmesan (pre-grated in a pack from the store)
¼ cup fresh parsley
1 tablespoon sugar
1 tablespoon vinegar
2 teaspoons black pepper
1 teaspoon salt
¼ teaspoon red pepper flakes
1 clove garlic
Juice of 1 lemon
Croutons
½ loaf Italian bread chopped into 1" pieces
½ teaspoon of dried parsley
½ teaspoon of dried basil
olive oil
salt & pepper
Salad
2 heads romaine lettuce, roughly chopped
1 cup whole black olives, pitted
1 cup whole red cherry or grape tomatoes
½ small red onion, very thinly sliced into circles
⅓ cup grated Parmesan
Instructions
Place all dressing ingredients in a blender or food processor and blend until smooth.
For croutons preheat oven 350 degrees. Place bread on baking sheet and toss with herbs, olive oil, salt and pepper. Bake until golden - 10 to 15 minutes.
Place lettuce in large salad bowl. Toss with dressing. Top with olive, tomatoes, red onion, parmesan and croutons. Enjoy!