As Adelynn gets older she is more and more interested in being in the kitchen with me.  Sometimes cooking and baking are a chore- but everytime I throw her in the mix it just become fun.  A mess is of course involved but it's the best kind of mess.
We were strolling through Barnes and Noble a few weeks ago when I saw this cute Hello Kitty Cookbook and it sparked my interested.  These sweet little books will get your little one's excited to be in the kitchen! (They would also make adorable gifts!)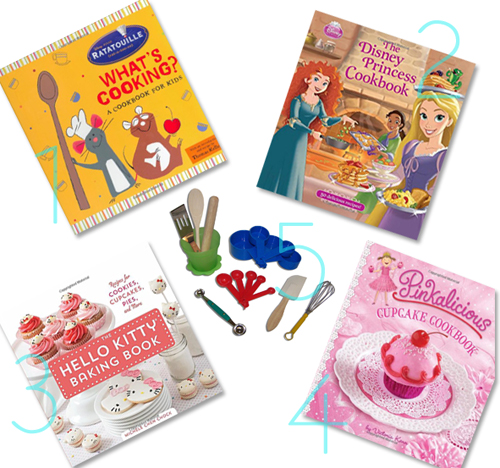 1. Ratatouille Whats Cooking? 2. The Disney Princess Cookbook 3. Hello Kitty Baking Book 4. Pinkalicious Cupcake Cookbook 5. And of course, some essentials.
Happy Baking!