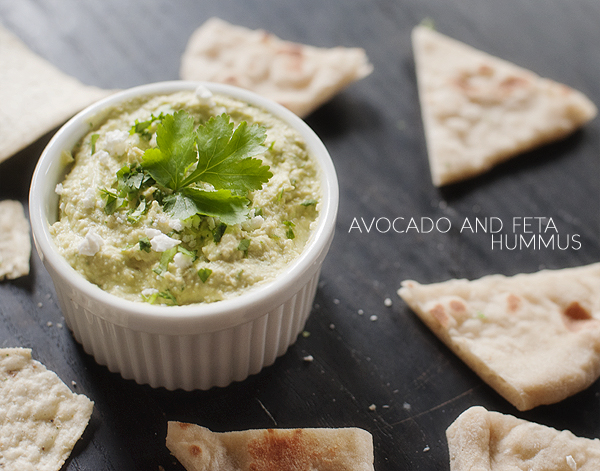 Green, salty and creamy.  Mmmmm….does that sound appetizing or what?!  To make matters worse this is kind of good for you.  My apologies for posting what sounds like healthy baby poo…it is the best poo ever though.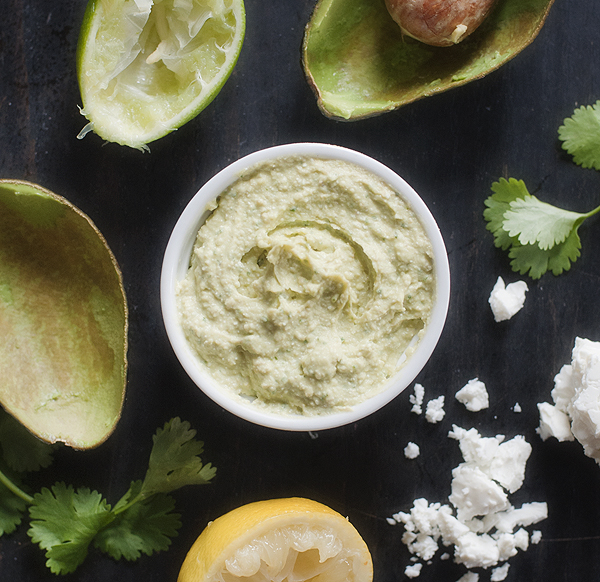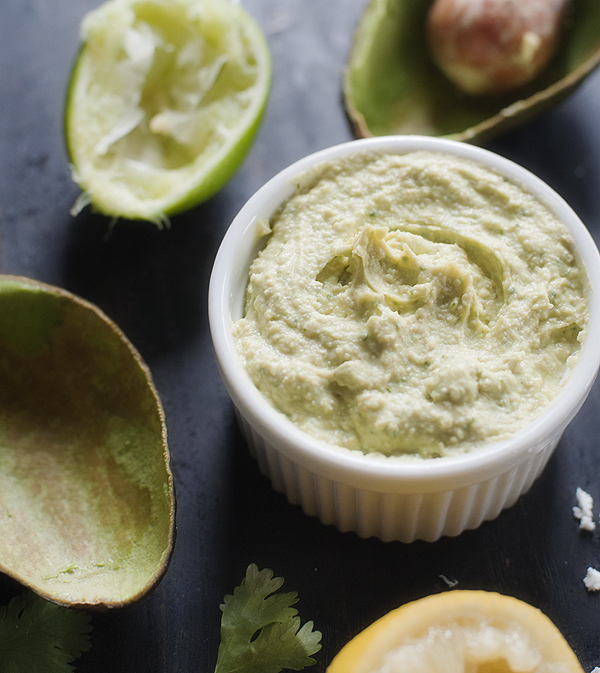 I love me some hummus, and I love me some guacamole even more.  A recipe that combines the two PLUS feta (salty, crumbly FETA)…yeah, I was pretty much all over that.
Here's the thing though, this really doesn't taste like hummus or guac or any dip I have ever tried.  It is however every bit as satisfying.  The avocado adds a creaminess to the chickpeas while the feta turns it into a briney bowl of heaven.  It's fantastic with chips, pita or veggies and makes an excellent spread for an egg sandwich.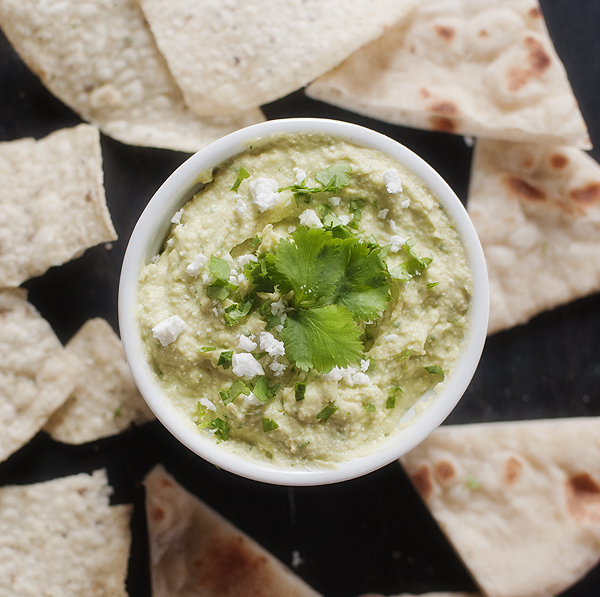 Tonight, after multiple conversations about how much this was needed, Sticky and I carved out some time for a date night.  We are of course running errands (which we said we wouldn't do) but hey, it's still an evening together.  Our anniversary is in less than two weeks in which we will (gasp) have another date night.  I am tempted to feel guilty about that but why even go there…any quality time with my man is time well spent in my book.
Feel free to enjoy your main squeeze (and the green poo dip)!
xo,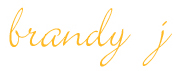 feta and avocado hummus dip
Author:
Recipe adapted slightly from the wonderful Diethood
Recipe type:
vegetarian, healthy
Ingredients
1 15-oz can chickpeas, rinsed and drained
2 avocados, peeled, pitted and sliced in quarters
1 cup crumbled feta cheese
½ cup olive oil
3 limes, juiced
2 tablespoons tahini paste
¼ minced flat leaf parsley
splash of hot sauce
Salt and pepper to taste
Instructions
Place all ingredients in food processor and pulse until smooth and creamy.
Adjust seasoning to taste and serve with chips, pita or veggies.