There is a good reason we do not post many nail tutorials…we both have insecurities about our hands.  With that being said I would gladly take Shan's freakishly small hands over my veiny, square beasts any day of the week.  Her nails absolutely look adorable painted.  Mine, well, let's just say they are rarely covered in polish.  If they are it is at the request of a sweet 3 year old who wants her mommy to have painted nails too (no one can say no to that).
Regardless of not loving my hands I do still admire all the fabulous art out there.  Here's a few of my favorites for those of you with non-scary hands to try: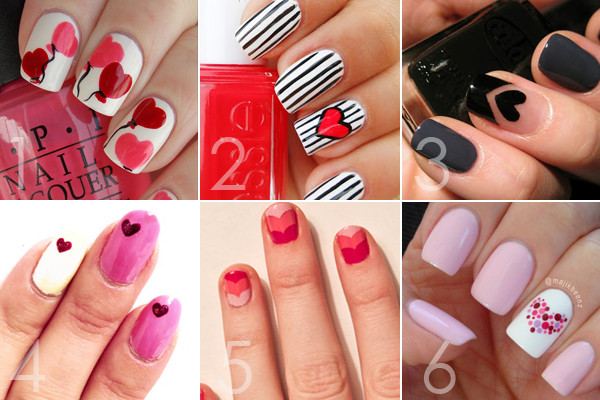 1valentine heart balloon/2stripes & hearts/3nude with hearts/4easy heart nails/5valentine chevron ombre nails/6dotted heart mani
Have fun with those nails!
xo,