If you have never met Adelynn and I had to explain her in a few words, I would say silly, sweet and sensitive.  (And many times shy).  She's a deep thinker, and sometimes she has words that I swear are far beyond her years.  She lives in princess dresses, draws funny pictures, and swears she is going to be a ballerina someday (and I believe her).  She is three, in every sense of the word.
When we got Locke's diagnosis last spring one of my very first thoughts was wondering how we would ever explain any of what was happening to her.  How will we ever protect her heart?  Her innocence?   I wondered what grief looks like for a three year old.  For my three year old.  My sweet, sensitive three year old.
Last week Adelynn was looking through a magazine and spotted a picture of hot air balloons.  She looked at me, hopeful, and said, "mommy.. where do those balloons go?.. do people ride in them?.. look at how high that one is!".  Thinking it was a normal toddler question I replied telling her the basics of air balloons.  How did I miss the hope in her eyes?  "No!.. Mommy I mean… do you think maybe they go to heaven?  Look at how high in the clouds that one is!  Maybe we could find one that could take us there to see baby brother?".  All of my strength left me at once.  Disappointment flooded her face.  I can't tell you how much this hurts.  
Day by day we are trying to figure out how to teach her the right answers to all of her questions, and when all else fails the tears just fall… and sometimes I think the tears are the only answers we need.  If hot air balloons could take us to heaven, we would all be floating high in the sky…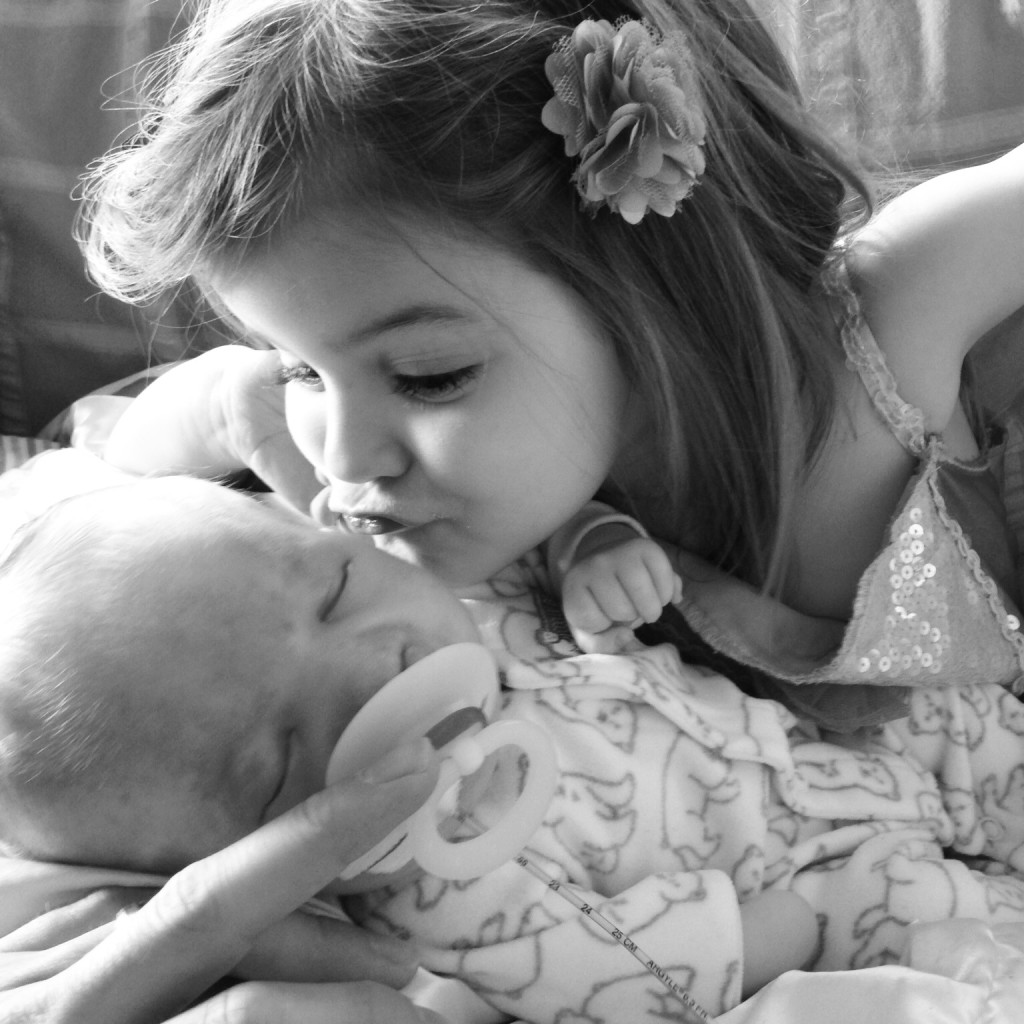 ---
Something Locke left with us was the understanding of just how short (and sweet) life is.  A painful lesson, but one that I am grateful for every single day.  So today, when Adelynn asked if we could bake, and she could decide what went in the cookies, I said why not.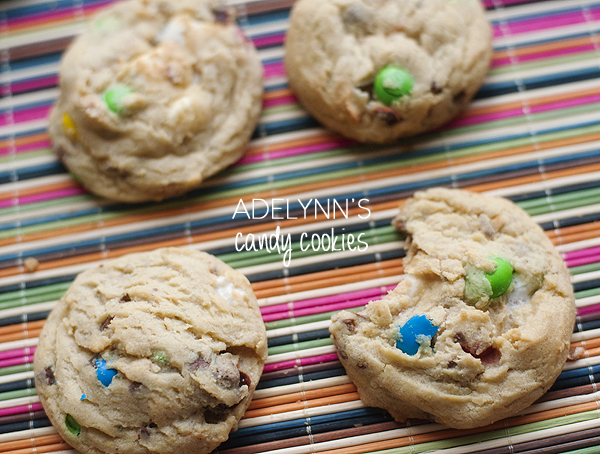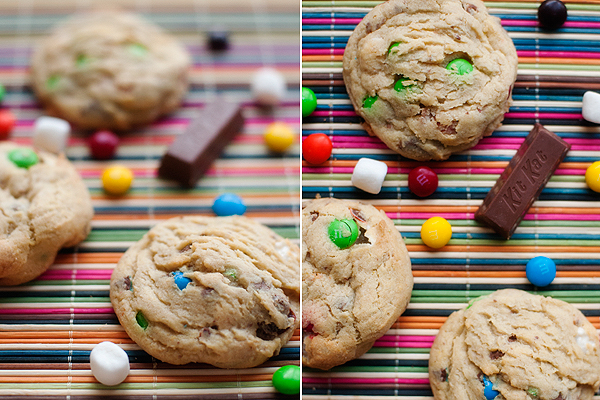 Some random Kit-Kat bars, marshmallows (her favorite), and M&M's.   They actually turned out pretty darn good, and oh my goodness was she proud.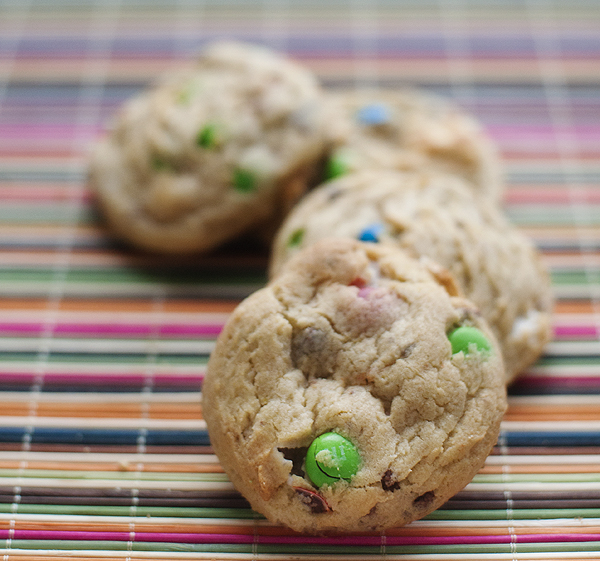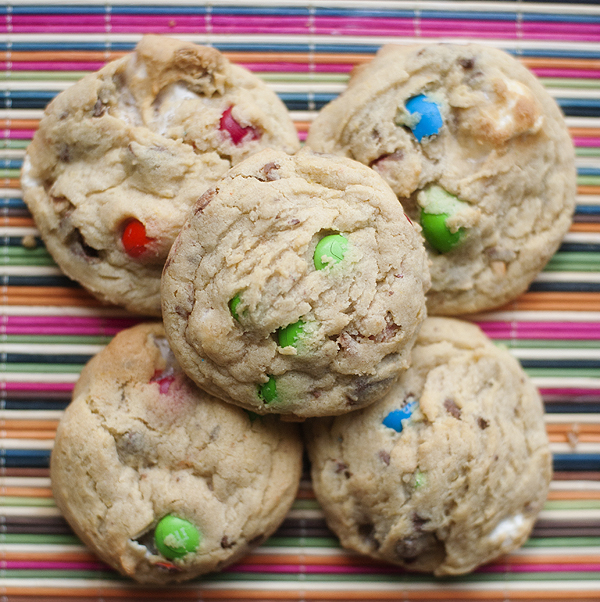 Honestly, this is a great base recipe that you can throw anything in to.  So, next time you want to whip up some cookies… let them be little.  Things can't really go that wrong where candy is concerned.

Adelynn's Candy Cookies
Ingredients
2½ C flour
1 tsp salt
1 tsp baking soda
2 sticks unsalted butter, at room temp
½ cup brown sugar
½ cup granulated sugar
2 eggs
1 tsp vanilla extract
1 box of vanilla pudding mix (not the cook & serve kind!)
Any add-ins you choose!
Instructions
Preheat oven to 375F, and line two baking sheets with parchment paper.
Beat butter and sugars using a stand mixer- scraping down the sides until light and fluffy.
In a separate bowl combine flour, salt and baking soda.
Add eggs, one at a time, to the butter mixture. Add vanilla, followed by pudding mix.
Add dry ingredients to wet, mixing until just incorporated.
Add in sweets, scoop and bake for about 13 minutes.
Let cool for about 10 minutes, then transfer to cooling rack to cool completely.
Enjoy!