With all those trees, stockings and wreaths put away it's time to think about Valentine's Day!  I know, I know…it's more than a month away.  You haven't even detoxed from Christmas yet.  But what's not to love about a holiday full of pink and red hearts, sweet little cards and special treats?  I've been huddled under a blanket working on some special card designs for your Valentine this year.  Whether you missed the traditional holiday greetings or simply want to send some love the PPJ Shop has some incredibly cute options to chose from!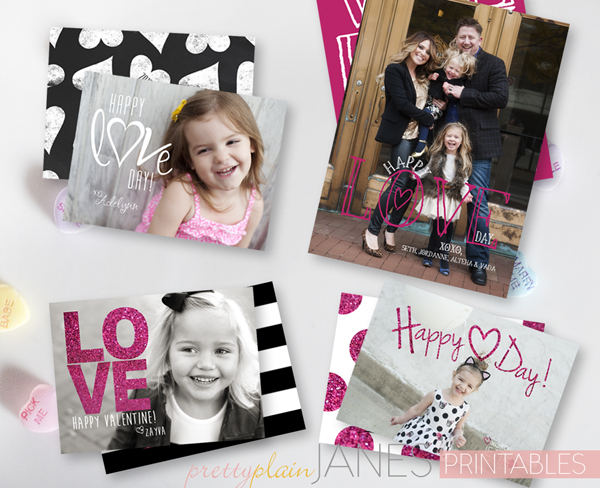 Be sure to check out the PPJ etsy shop for fun party, greetings and wall printables!
Have a wonderful and warm weekend everyone!
xo,