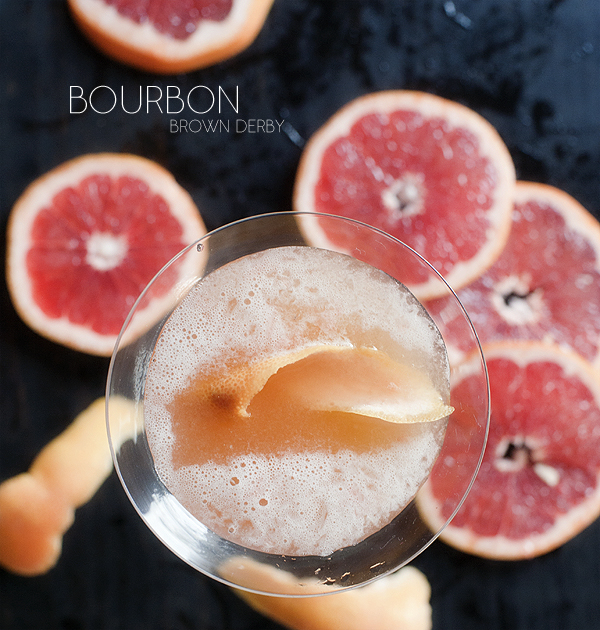 A new year, a new round of cocktails.  My intent has always been to post something for you to cheers with at least once a month.  Unfortunately that didn't happen in 2014…probably had something to do with being pregos half of the year (or something like that).  Nevertheless I resolute to change in this fresh, crispity, right out of the box 2015.   I could lose weight, eat better, keep a cleaner house or even swear a little less but to be honest, making more drinkity drinks sounds way more fun.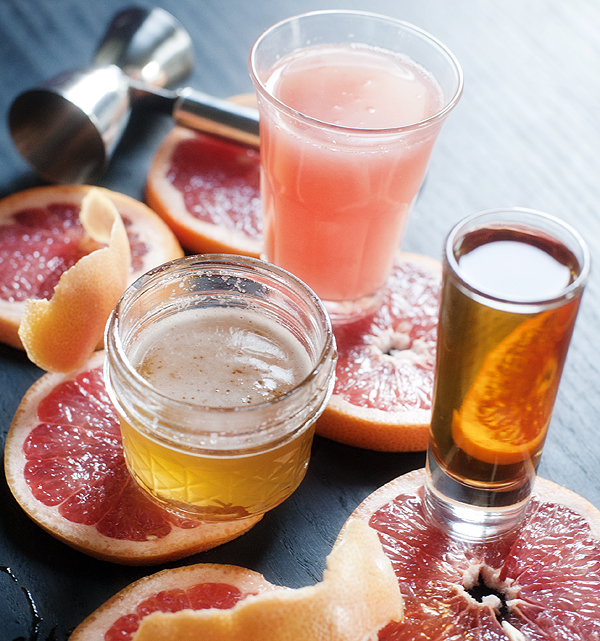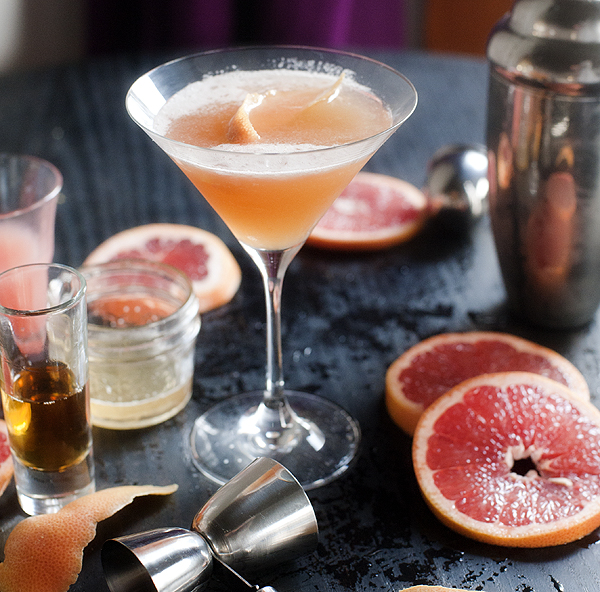 If you are thinking "Bourbon again Brandy?  Gross." I apologize.  Well, not really.  First of all we always have bourbon on hand because Sticky loves it.  Secondly, bourbon is as trendy as blanket scarves right now. (Except you won't have to look up a YouTube video on how to tie it around your neck…and then how not to sweat to death wearing it.)  Lastly, it's pretty darn good when mixed with other things.  Will I ever drink it on the rocks with a little water?  No way.  Anything that Sticky describes as "putting hair on one's chest" I'll take a pass on.  Mix it with a little honey and grapefruit however, and I am in.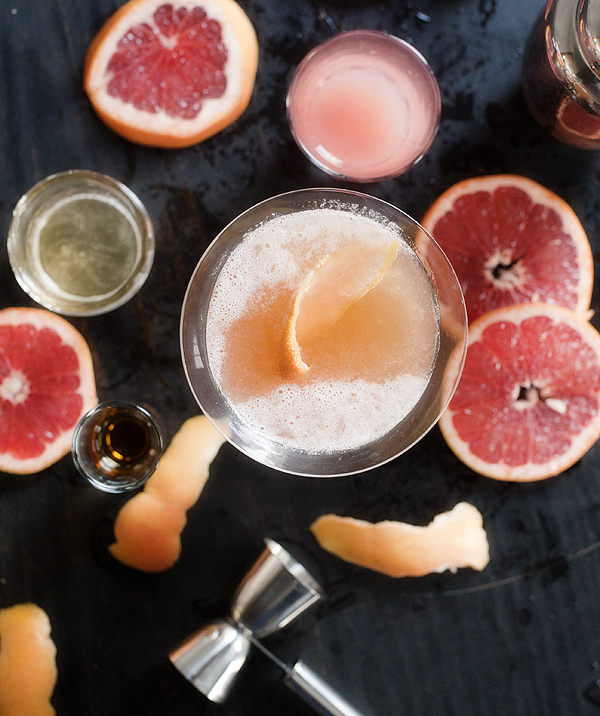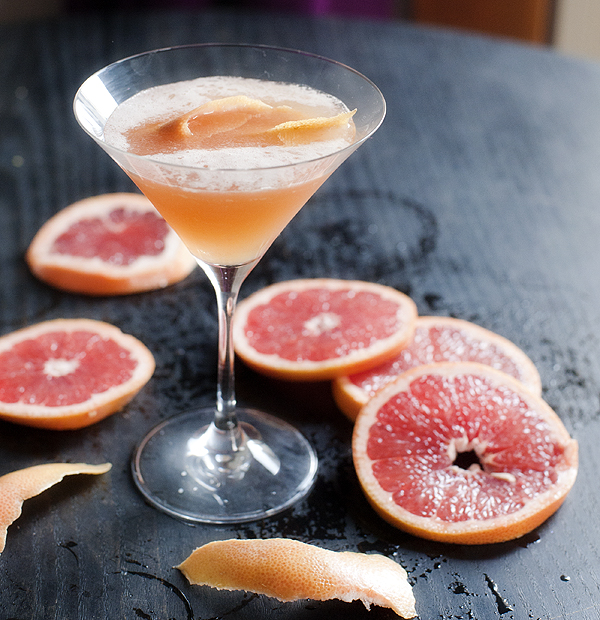 The most crucial part of this drink is the gentle squeeze of grapefruit peel around the rim.  Mist coats your glass giving your senses a treat before you even take one sip.  It's sweet, yet bitter and just a little floral.  The perfect intro to the smooth taste of bourbon laced with juice and honey.  This drink is fancy and manly all at once.  Resolute to try it.
Cheers to 2015!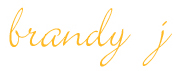 bourbon brown derby
Ingredients
2oz Bourbon
1oz honey water (equal parts honey and water)
1oz fresh grapefruit juice
grapefruit peel garnish
ice
Instructions
Put bourbon, honey water and grapefruit juice in shaker with ice. Shake vigorously for 10 seconds and pour into a martini glass.
Gently twist grapefruit peel around rim of glass and above drink. Place on top and enjoy!