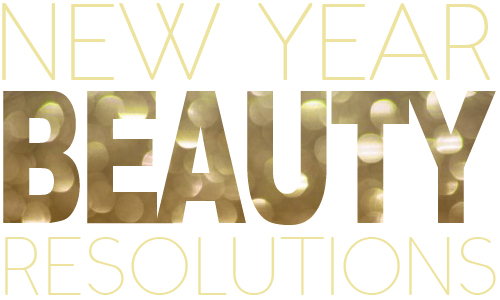 Stop stressing about every little thing and get some sleep.  Seriously.  It's not even my own problems that keep me up at night – I stress about other peoples stress.  For awhile I was in a good habit of reading a book before bed instead of my phone.  These past few months however I have been glued to my phone before bed which in turn flooded my brain with 100 new thoughts all at once.  Focusing on one simple thing will get me to sleep faster, and more peacefully.  This equates to less stress.
Wash my face every single night.  Yes, I am in my 30s and I still get a little lazy about doing the one thing that all those experts say you must do.  I can remember watching Oprah and listening to Cindy Crawford go on about how vital it is to wash your face every night if you want her glorious youthful-esque skin.  Being too tired is no longer an excuse.  It's not too late for me is it Cindy?
Drink lots and lots and lots of water.  I know I have said this at least a half a dozen times before but it truly does make you feel better which in turn makes you look better.  During the warm months consuming my weight in water is easy.  It's this time of year that takes a little more effort.  We've been leaving our water pitcher on the counter as opposed to the fridge.  I find it much easier to chug the h2o at room temperature when I am freezing my bum off.
20 minutes of oil pulling for a month.  (For those of you who do not know, oil pulling is basically swishing around coconut oil in your mouth for 20 minutes and then spitting it out.  It is suppose to remove toxins and whiten teeth among other things.  People swear by it.)  Are there any religious pullers out there?  I have been on and off oil pulling for about a year.  While I have noticed some benefits I am really curious as to what a dedicated month of it would be like.
Paint my nails more than once in a blue moon.  Both toes and fingers are in serious need of attention.  Maybe I just need to be on a constant mani and pedi schedule.  Yes, that is exactly what I need.  (A girl can dream can't she?)
Make more than 2 hair appointments a year.  I have not been in so long it's frightening.  Ombrè makes me lazy plus almost a whole tube of mascara is required to cover the sparklers in my roots.  Don't even get me started on the ends…they are just bad.  Going in for a regular trim and color will reset my sanity and keep from having a Britney circa 2007 moment.
Do a little something for me every day.  Since Bingham's arrival I am finding it more difficult than ever to have myself even remotely put together on a daily basis.  More times than not I feel defeated when my dapper husband walks through the door and there I am, sporting a disheveled ponytail, yoga pants and am makeup-less.  Of course he doesn't care, but I do which is why I need to change it.  Something as simple as a little lip gloss and a fun braid would make me feel 100 times more presentable.  It would also reduce my risk of heart attack when unexpected guests arrive (a legit nightmare for me some days).
So here's to a New Year of better beauty routines and feeling fabulous!  We are worth it and deserve it after all!
xo,