More than likely you have been invited to one or two of those "ugly sweater" Christmas parties over the years.  An event I believe invented for the excessive amount of 80s holiday sweaters overflowing at Goodwill stores across the nation.  With this going on for a couple of decades now the inevitable was going to happen – ugly Christmas sweaters are in, very in.  And they are not ugly.  They are cute, and with a better fit.  The absolute easiest and most perfect thing to wear to your holiday gatherings.  There is still time to get your hands on one of these holiday jumpers (as they call them across the pond).  I really can't decide which one I love more – it's between #3 and #5 for me: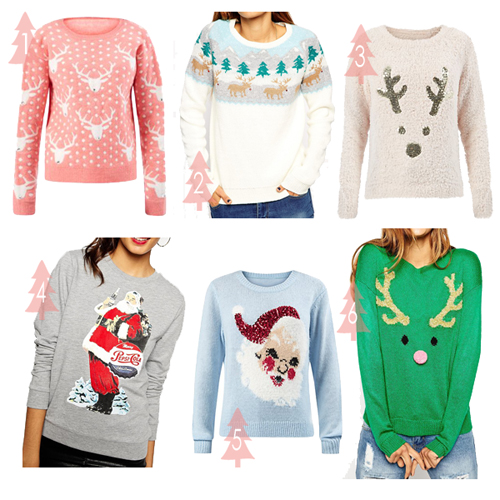 1New Look reindeer sweater 2ASOS holiday sweater with rudolph winter scene 3New Look sequin winter sweater 4ASOS sweatshirt with pepsi santa holidays print 5New Look santa sweater 6ASOS holidays sweater with reindeer face and pom pom
If you are wanting to dress up your man as well fear not.  ASOS also has some to die for options for the guys.  This classic snowflake is right up my man's alley but I have to admit I'd love to see him in this hysterical option: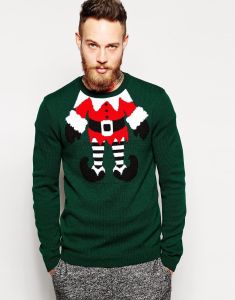 Merry Christmas Ya Filthy Animal!
xo,