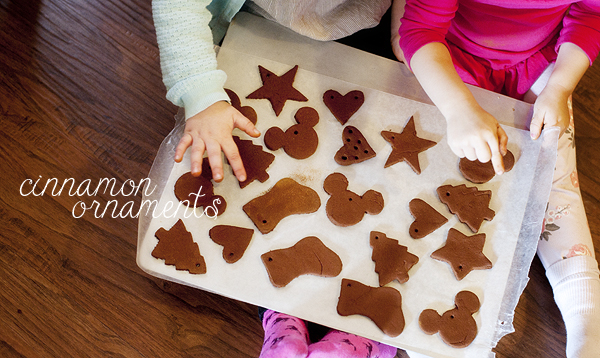 Phew, what a busy day.  A quick shopping trip, dinner, and an impromptu trip to score a second hand coffee table (that is a treasure!).  Two weeks from Christmas, and I can proudly say we have already stuffed these eleven days with memories and traditions.  I've kicked myself the last few years for being so "busy" and not finding time for lovely things like these cinnamon ornaments.
These are so fun for little hands and they fill your house with a yummy cinnamon scent.  The girls certainly had fun mixing their very own dough and picking shapes to turn into ornaments.  Waiting for them to completely dry is the only part of these that take much time.
Here's what you need:
3/4 cup applesauce
1 cup cinnamon
1 tsp nutmeg
1 tsp cloves
1/4 cup glue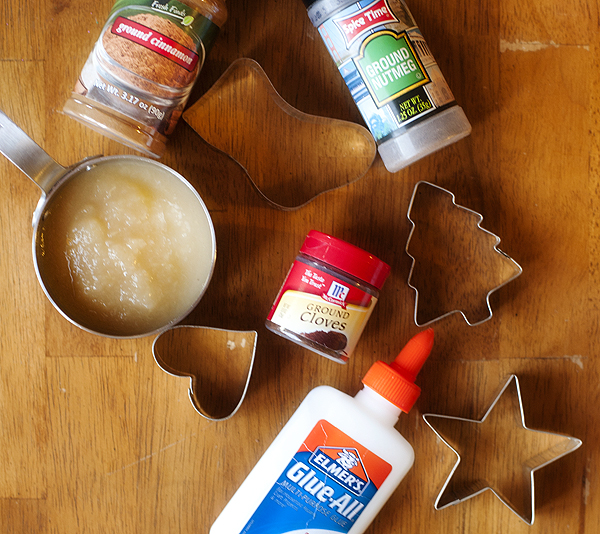 Combine all ingredients and form into a ball.  Roll out to 1/4 inch thickness, cut and poke with skewer to create a hole for hanging.  Lay out on wax paper for 2-3 days, flipping once a day until completely dry.