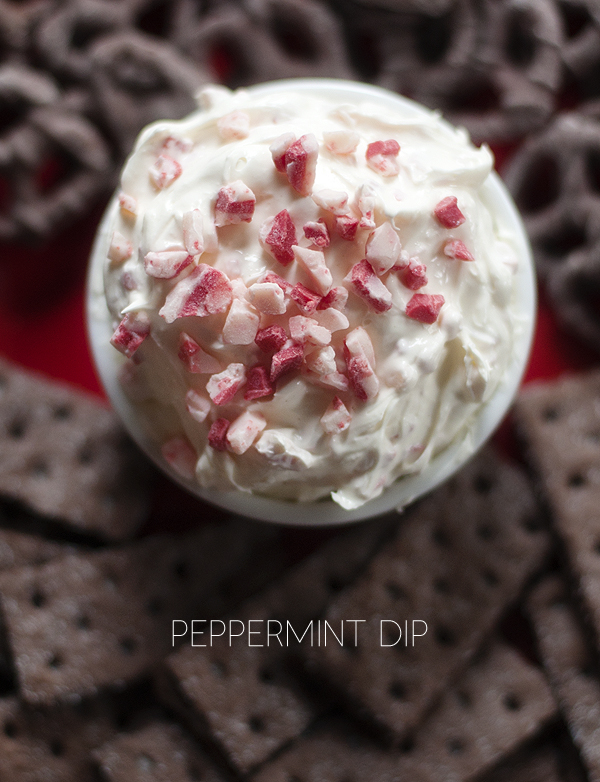 That little bug going around landed at our house last week. After bragging that Adelynn never gets sick (I even knocked on wood!) low and behold she comes down with a horrible cough, that is just today starting to show signs of its departure. We've been laying low this week, with the exception of the Nutcracker on Saturday (which was fabulous). My "family physician kit" from DoTerra has seen a lot of action lately- it hasn't left our counter, which is partially responsible for this amazing peppermint dip.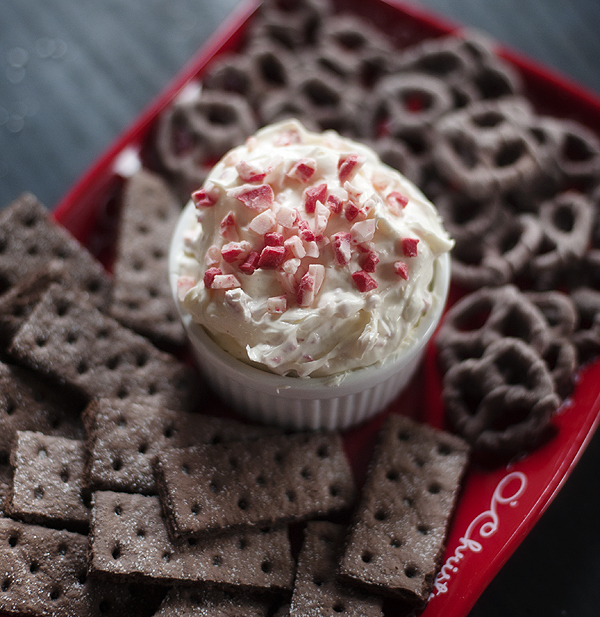 The basic recipe came from Food, Folks and Fun, which I followed exactly except for sswitching out the peppermint extract for DoTerra Peppermint oil (be sure to use pure grade oil if you try this out!), and it came out so, so yummy.  If you need something to bring to your holiday party- this is it.  Seriously, everyone will love you.  I swear.  On top of the cool points you will acquire, it's super quick and easy to throw together.  It sort of tastes like a thin mint, only creamier and better.  (I'm not lying, it's that amazing!)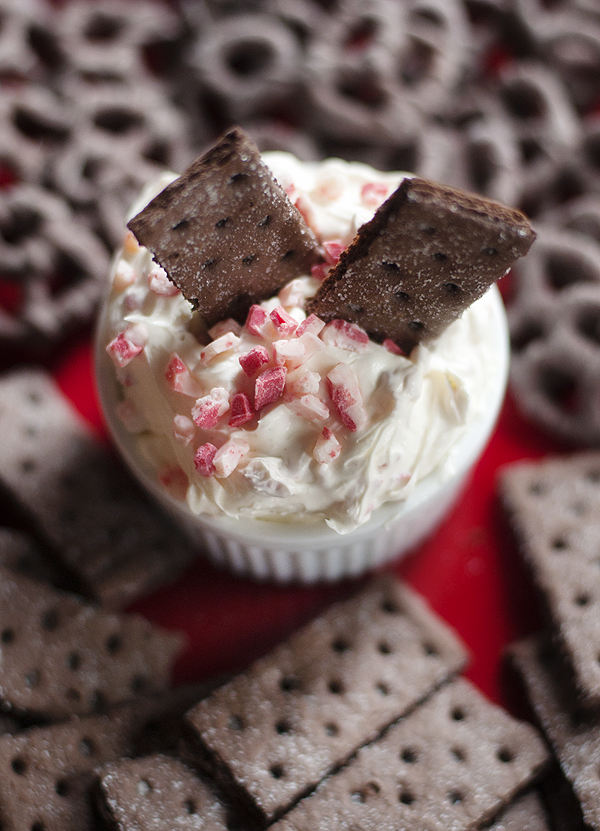 (If you're wondering about my remedy for Adelynn, it has been Breathe every night diffused, and Frankincense + Melaleuca with a carrier oil on her feet twice a day.)
XO,

peppermint dip
Ingredients
1 8-ounce package cream cheese, softened
½ cup powdered sugar
¼ teaspoon peppermint extract or 5 drops pure grade Peppermint oil
4oz Cool Whip (half a container)
1 Cup (plus more for garnish) Andes Peppermint Crunch Baking Chips
Chocolate Graham Crackers (for serving)
Chocolate Covered Pretzels (for serving)
Instructions
Beat cream cheese on high until soft, then add powdered sugar. Add cool-whip and extract/oil and beat for an additional minute. Fold in peppermint crunch chips, and serve with chocolate grahams and chocolate covered pretzels.