We have Pandora set to our "winter songs" station 24/7 this time of year.  From Andy Williams to Michael Buble there are very few holiday tunes we do not love.  Especially so when it comes to any song from this album by Zooey Deschanel and M. Ward (She & Him):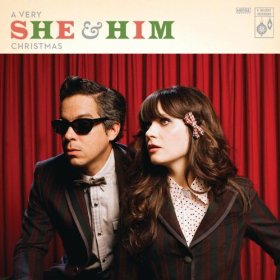 This clip from SNL.  An old bit I caught the other evening during their holiday special.  We all know this girl.  No one wants to be stuck talking to this girl.  Yet we all love her because let's face it, she's pretty funny.
Pom hats.  They are classic, fun and crazy adorable.  I can't get enough of them, especially on kids.  Here are some versatile favorites:

1Old Navy grey fleece lined 2H&M knit hat 3H&M rib-knit hat 4Next Direct colourblock pom-pombeanie 5Gap pom-pom stripe hat
My littles look awfully cute in their poms during our annual Christmas tree hunt (which we'll share more of soon):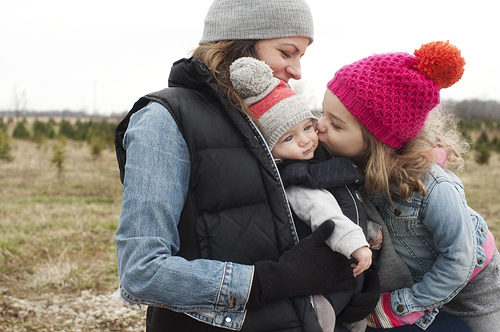 Happy Weekend Everyone!
xo,