There is nothing quite like the ocean to calm a troubled heart.  Its more than the water and the tide, the color of the light and the size of the horizon.  For me it is a sacred place that I have come to treasure.
 "You only need to stand near the ocean to feel the presence of the One who created it"
The story of Josh and I began at the ocean, a long time ago when the powdery sand and turquoise waters were healing my heart for entirely different reasons.  We returned to that ocean a few years later and got engaged.. and last month when we lost our precious Locke I knew that we needed to pay our dear old friend another visit.
Honestly, I thought that getting away from home would be easier.  I thought it would be a time to clear our minds and heal our hearts and it was.. but the healing never comes easy.
We wanted some time to spend together as a family, and to focus on Adelynn and her healing heart, too. Our first stop was Disney for a quick day at the Magic Kingdom, and magical it was.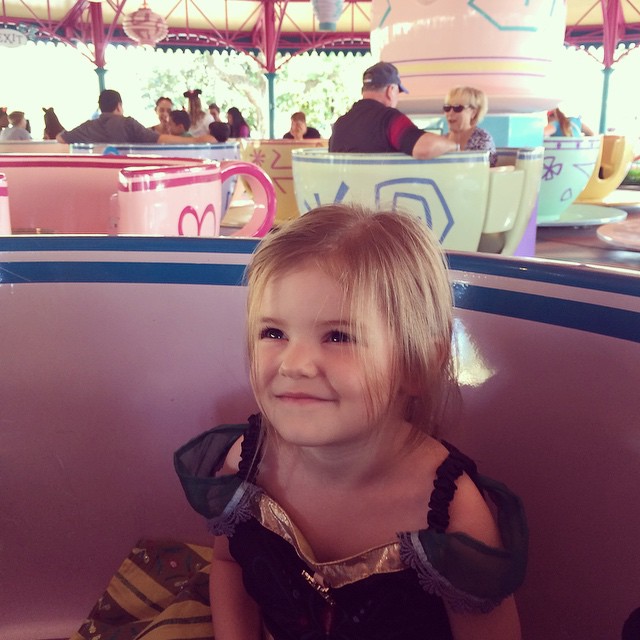 After soaking up some magic we headed to the gulf coast for a few days at the beach and there came the first blow that grief had in store for me.  We stopped at Target for a few things and as Adelynn and I popped into the baby isles in search of a cup for her I saw it.  His blanket.  The grey blanket that he was always wrapped in… the blanket that we buried him in, the blanket that I handed him over to a stranger in.  In an instant it was like the floor fell out beneath my feet.  "Mommy?  Why do you have your tears out?…"  
It's crazy to me that in an instant loss can feel so raw, even when you think you've got a handle on it.  I've told myself so many times that the hardest days are over.. but are they really?  Will they ever really end or will my arms ache for him indefinitely?  That sweet blanket ripped the band-aid over my heart off so swiftly that it left me gasping for air.
That night as I stepped out onto the beach for the first time,  I felt God's mighty arms wrap right around me and he silenced every fear.  Josh found a shell with a perfect little heart on it and we knew that it was a message of love, meant just for us.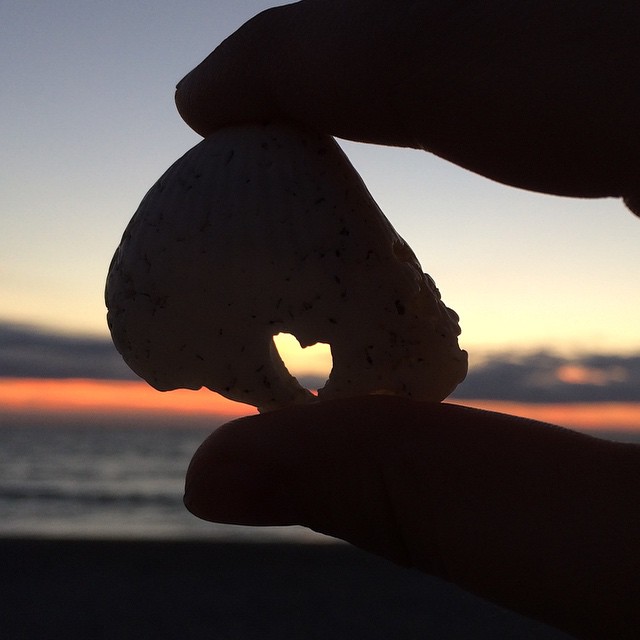 These little moments remind us that joy can walk right beside grief.  Happiness can accompany heartbreak and with every tear comes a small amount of healing.. and we are getting there.