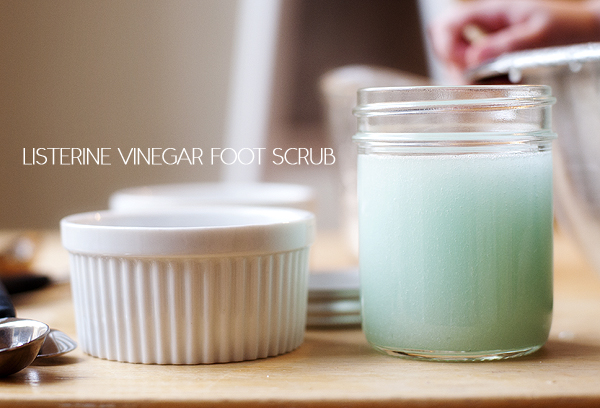 I had good intentions for today.  Bingham had a doctor's appointment this morning and if all went well we would have breakfast at Dunkin' Donuts right after.  In a nutshell my day consisted of poop, crying, false alarm poop, Jettie asking a woman if she was a "he" or a "she" and more poop.  We did in fact make it to Dunkins', which would have been fabulous if I had not driven off with my coffee on top of the car.  You'd think that would be the biggest brain fart I had all day but alas, I did something even worse.  After rolling into our drive I looked in the backseat to see my two precious angels snoozing.  It was such a peaceful scene, one that I wanted to savor for a few more minutes.  So I sat back in my seat a bit, exhaled and then…crunch.  Of course I forgot to put the car in park.  Poor garage door (and poor dog who was in the garage and thought his life was in peril).
So here's a foot scrub for those hard days.  Okay – let's be real, I just want to dump the scrub and fill that jar with wine.  But for those days where your only problem is that your feet are tired, this DIY is right up your alley.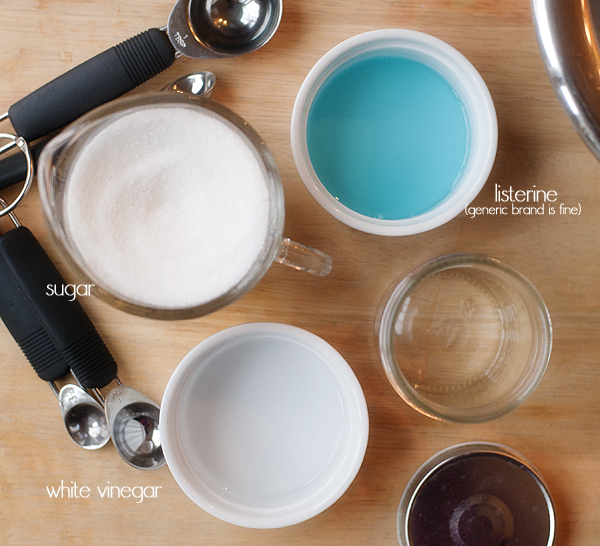 Listerine Vinegar Foot Scrub
2 Tablespoons of Listerine
2 Tablespoons of White Vinegar
1 cup of sugar (more for consistency)
1 8oz container with lid
Combine all ingredients in bowl and combine well.  Add more sugar to achieve consistency you would like.  Pour into container.  Rub desired amount on feet with hands towards the end of a warm shower.  Rinse well.  Keep jar in tub and use as needed (may have to stir a bit before each use).
recipe from Family Savy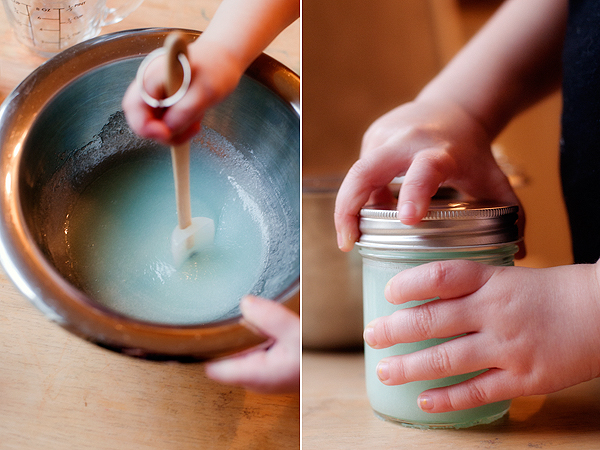 Having a kid is really coming in handy.  Look at her pro moves!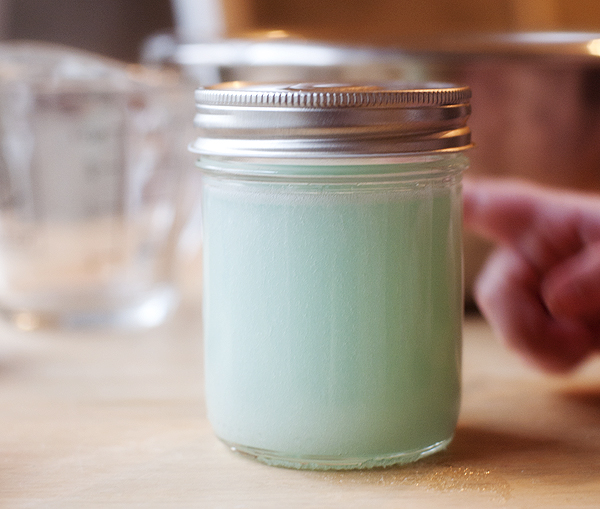 I have used this scrub for two weeks and can attest that it makes the feet softer and leaves that tingly "fresh" feeling.  It's a great quick trick to get that pedicure soak sensation without putting in the time or money.  Also a terrific gift for anyone who needs some feet pampering.  Easy ingredients, simple DIY, cheap and a fabulous gift – what more could you want?  The wine…yeah, me too.
Cheers!