Yes, another Halloween centered post but this time we are talking makeup.  The past few years our costumes had very little to do with the "made-up" face and more to do with the costume.  In fact this year's official Rammel/Maxey group costume will follow the same pattern.  But lucky for us our local art center is having a "mad scientist" themed event.  And even luckier for us our trick-or-treat happens the Saturday before Halloween so the 31st is all ours to partake in.  We have decided that our group costumes will more than likely not work for a mad scientist soiree (you will understand once you see them).  Instead we are wearing items we already own and going crazy with the makeup.  Here are a few we can't take our eyes off of: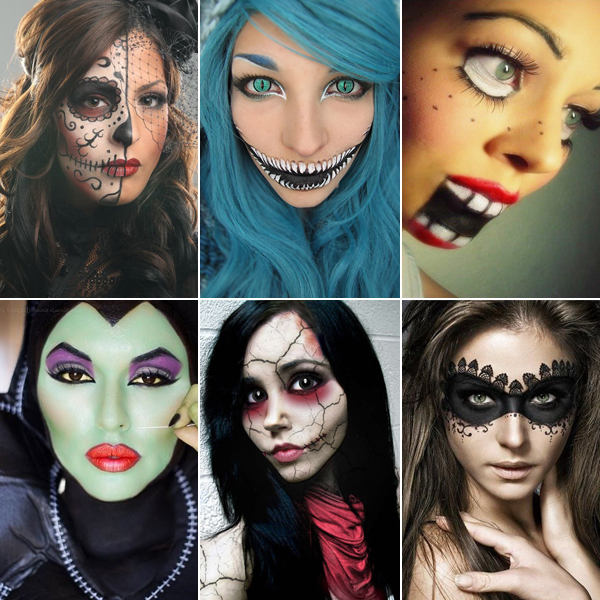 Day of the Dead/Icy Cheshire Cat/Ventriloquist Doll/Villian/Cracked Doll/Made-up Mask
Don't forget to tag #ppjhalloween – we want to see all of your costume (and makeup) fun!
xo,