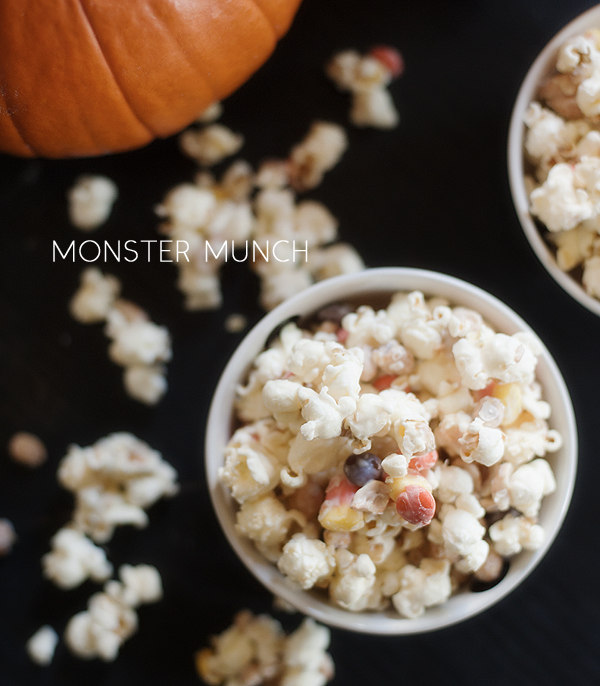 Do you love or hate candy corn?  I always had a "like" relationship with the seasonal candy.  At first I like it but after a couple of pieces my stomach turns and the desire to eat anymore diminishes.  It is pure sugar and food coloring after all – why on earth would that make my insides feel yucky?  Not one to give up so easily I decided to give this mix a whirl. It's candy corn mixed with salty peanuts, popcorn, Reese's Pieces and coated in white chocolate.  Sounds fabulous. And much to my delight it is.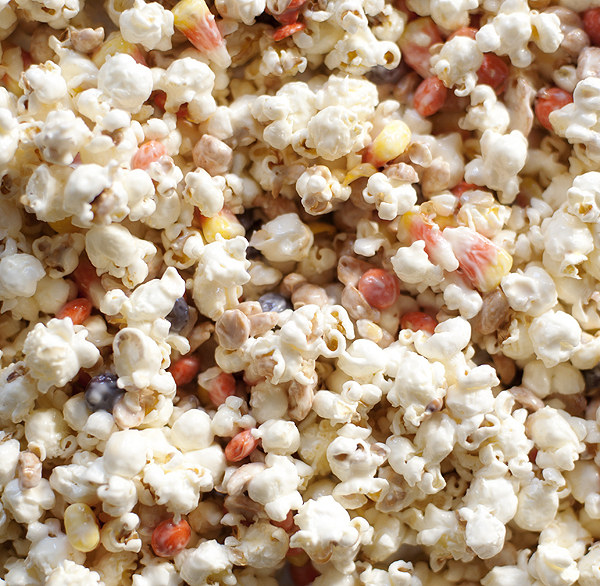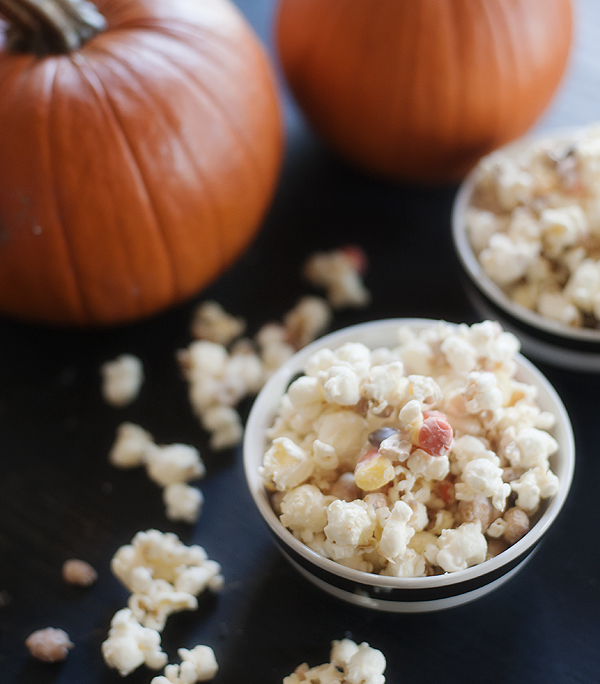 This would make a fantastic treat for friends and/or coworkers.  Simply place in cellophane bag and secure with ribbon.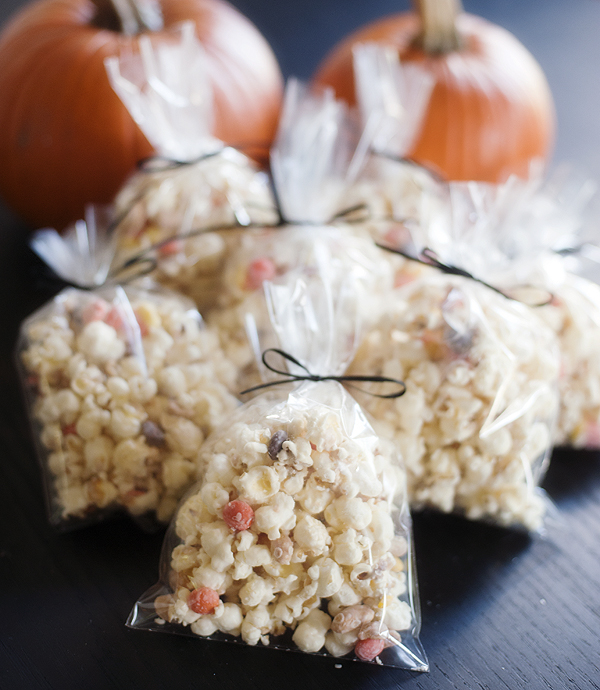 If you are on the fence about candy corn but love yourself a sweet and salty snack this just may sway you to the "love" side.  I know it did me.  (Peeps on the other hand.  No, never.)
Enjoy something you love this weekend!
xo,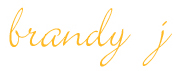 monster munch
Ingredients
½ lb almond bark
8 to 10 cups of popped popcorn
½ candy corn
¾ cup dry roasted, salted peanuts
½ cup Reese's Pieces
Instructions
Place popped popcorn, candy corn, peanuts and Reese's Pieces in the largest bowl you own.
Melt almond bark according to package directions.
Pour melted bark over popcorn mixture and stir until evenly coated.
Spread mixture on parchment or foil and allow to setup.
Break into pieces and devour.
recipe from Plain Chicken