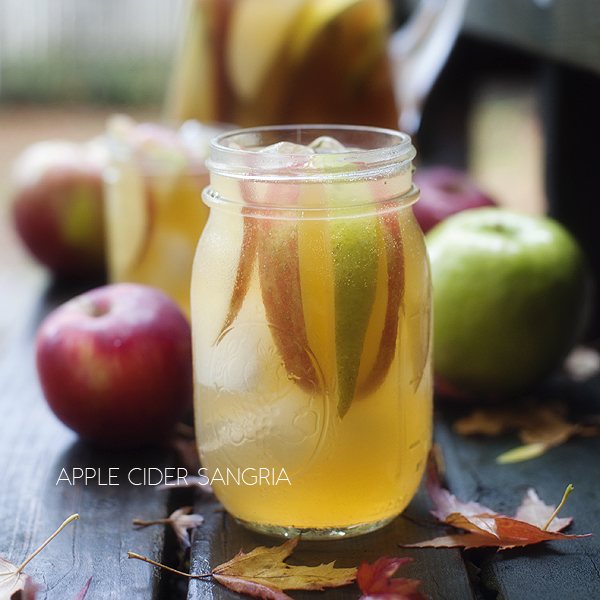 It has been far too long since we loaded the car, left our worries at home and headed to a little piece of land called Kelleys Island.  A place where time passes slightly slower and you can actually breath in the change of the season.  The weather is forecast to be chilly.  Which just happens to be perfect for coffee drinking, football watching and soup sipping.  If the sun does decide to peek it's head out to heat up the afternoon leaves we will be ready to say hello, with this amazing fall drink in hand.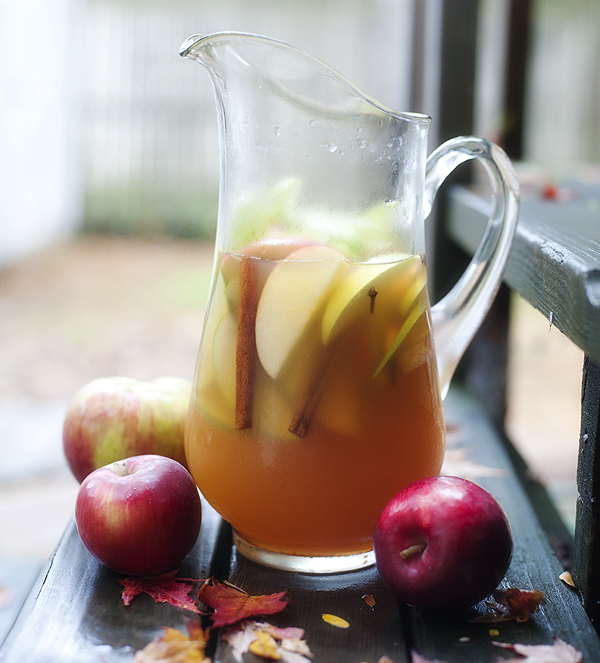 If you are going to make this fabulous drink (which you should) there is one thing that you absolutely must not skimp on – the amount of time that it sets.  Sure 4 hours may be fine, but 24 gives the spices and fruit the time they need to infuse the liquids.  Making a drink that not only looks like fall but tastes like it as well.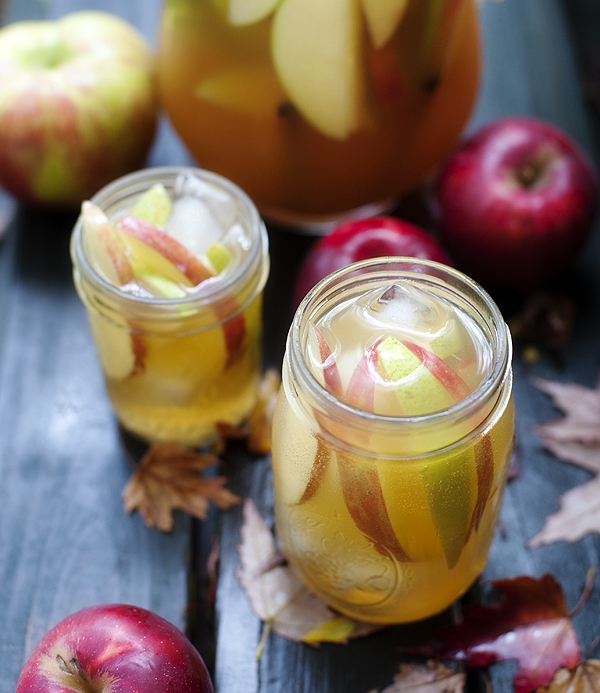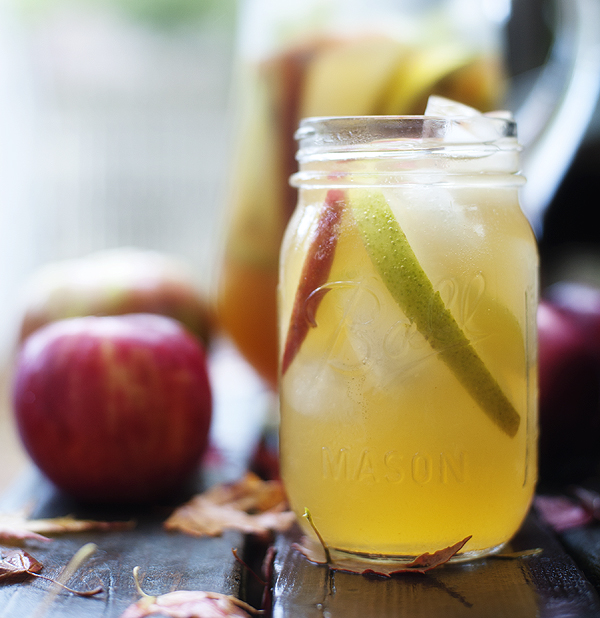 It's the weekend.  Hallelujah.  This is a much needed getaway from a work week of a lot of little things piling up into one big thing.  Cannot think of a better cure than some lake air and this cocktail.
Cheers!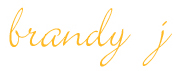 apple cider sangria
Ingredients
3 to 4 medium apples cored and sliced plus one for garnish (use a mix for color - I used granny smith, honeycrisp and golden delicious)
3 cinnamon sticks
teaspoon of whole cloves
1 bottle of dry white wine
2oz orange liquor
2oz apple brandy (regular brandy is fine)
1 pear cored and sliced
2 bottles ginger beer
Instructions
Place sliced apples and spices in large pitcher. Top with wine, liquor and brandy.
Marinate at the very least overnight (in the fridge), but 24 hours is best.
Fill glass with ice. Fill halfway with sangria. Place some fresh apple and pear slices in glass. Top with ginger beer.