As I sit here writing this I am cradling a tiny miracle in my arms.  I lower my head and deeply breathe in his sweet scent, memorizing the weight of his little body on my chest.  Locke is one week old today.  We have been given 7 days of pure bliss.. we still stare at him in complete disbelief that we have been granted this time with him.  A million emotions have filled our days, but mostly.. love.
Last Thursday I planned on posting letting you all know that we were all set to be induced on Tuesday, but Locke had other plans.  Reflecting now on how Locke's birth happened all I can think is that God's timing is truly perfect.  Through this entire journey all I have wanted is a plan.. a promise.  If I had been listening close enough I would have heard what I needed to hear all along.. be still.  There is a plan, and it is perfect. 
On Wednesday night Josh, Adelynn and I sat around on our living room floor playing her matching game when contractions slowly crept on.  At first I thought nothing of them- convincing myself they were Braxton Hicks and that they would stop, but I began recording them just in case.  Around 8 I decided to jump in the shower and instructed Josh to write down the time if I yelled to him that I was having a contraction.  Suddenly, they were coming on faster and harder, and Josh ran in to let me know that they were 2 minutes apart.
I closed my eyes.  Today, Locke?  Was this my answered prayer?  The previous nights I had prayed so hard for Locke to come on his own- the induction would not be easy on his heart.  But right now?  What if this is it?  What if this is goodbye?  Be still.
After scrambling around our house to pack our bags we were on our way.  As we left our driveway my heart was in my throat.. I needed some reminding.. I needed to be rescued.  Driving down a road we travel several times a day a "Join A Network" screen randomly popped up on my phone.  The network name?  God Loves You.  Tears welled in my eyes and my heart relaxed.  A reminder that this was all part of a plan, that we were in good hands.
We were checked into the hospital and settled into our room and things were progressing fairly quickly.  We kept a close watch on Locke's heartrate and it never waivered.  By the early morning hours we were anxious.  Nervous, terrified, excited, overwhelmed.. ready.  Ready for whatever the next chapter held for us.  Ready to see his sweet face, and hopefully hear his tender cry.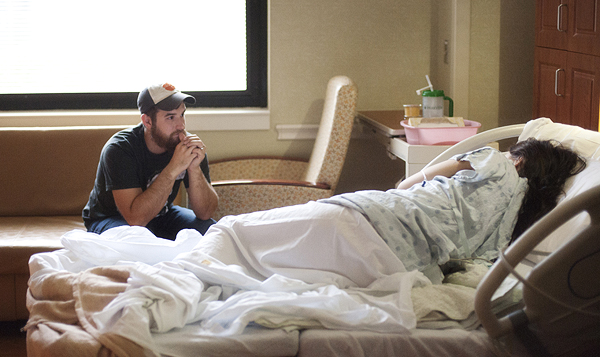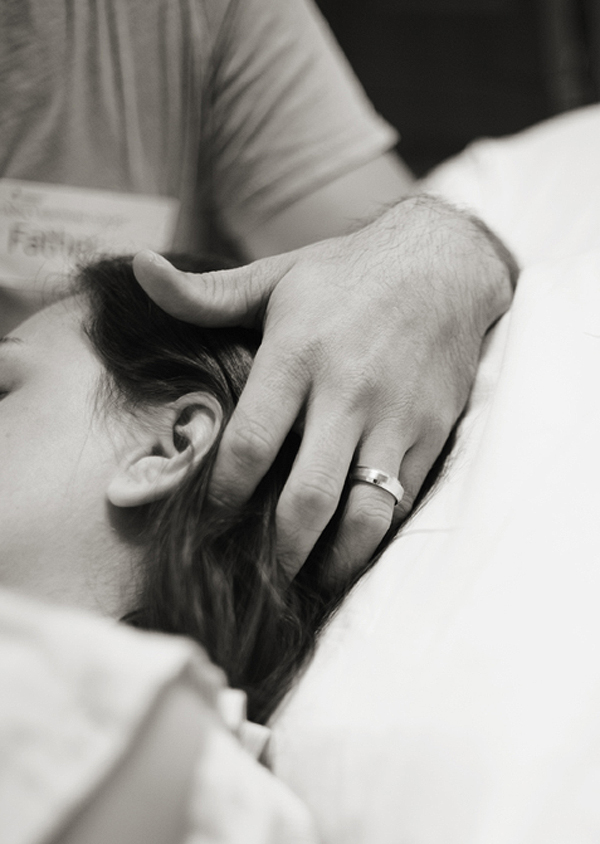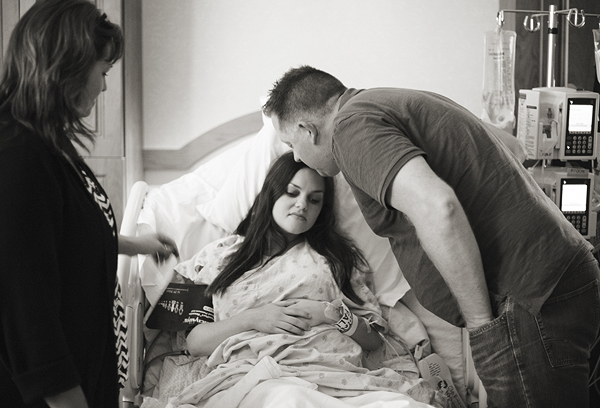 At 4:28, in a room filled to the brim with doctors, Locke came quickly into this world.  Remembering the scene is blurry.. time stood still as they whisked him to the table, and my heart stopped beating until I heard his first cry.  An answered prayer.  A miracle.  It felt like a lifetime passed by as I laid there, waiting to hold my son.. but he was crying.  He was alive with every beat of his heart.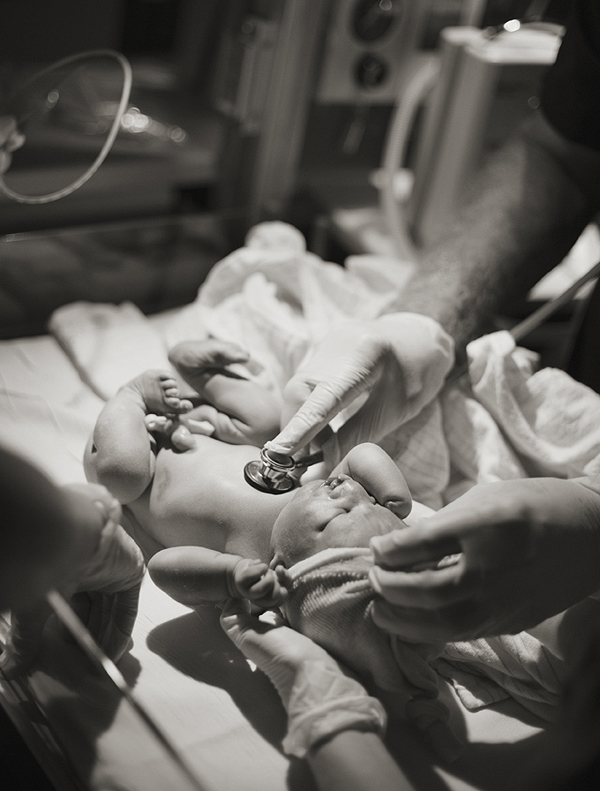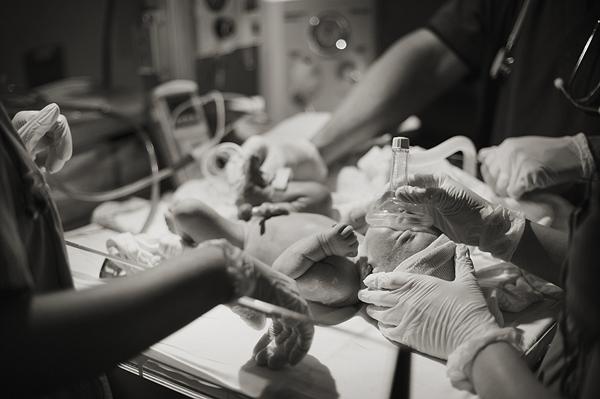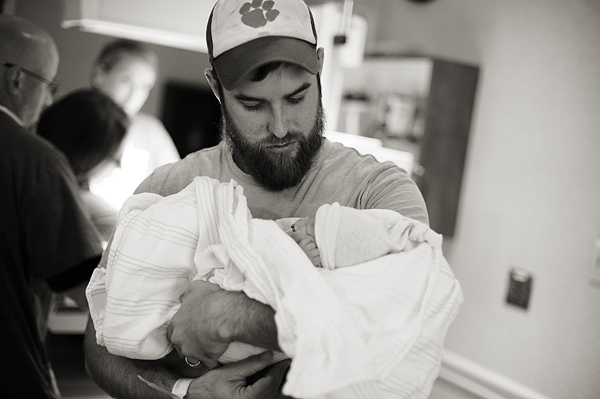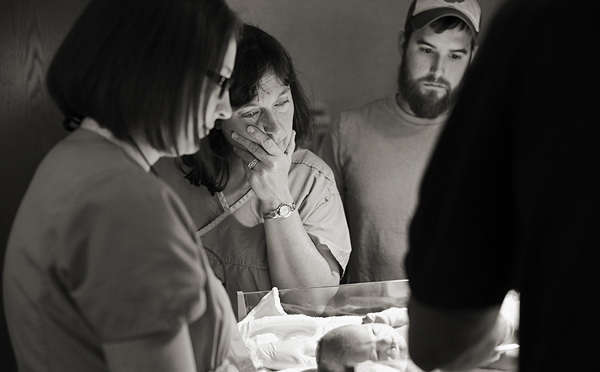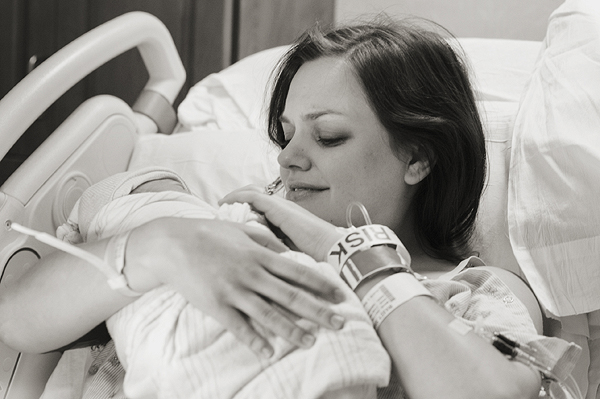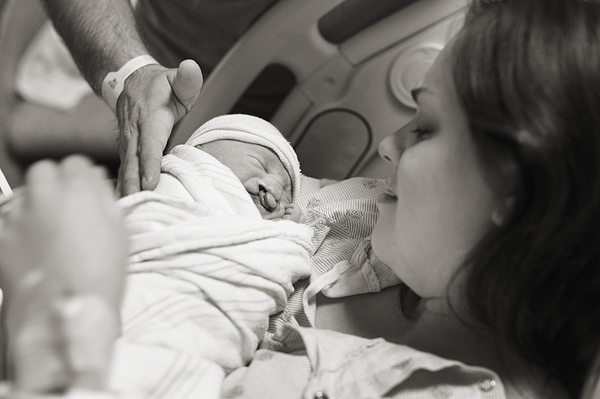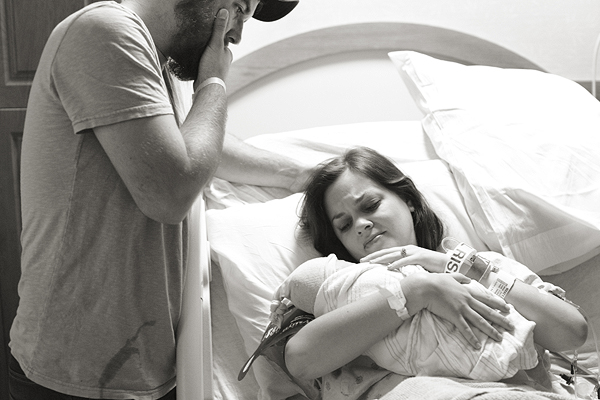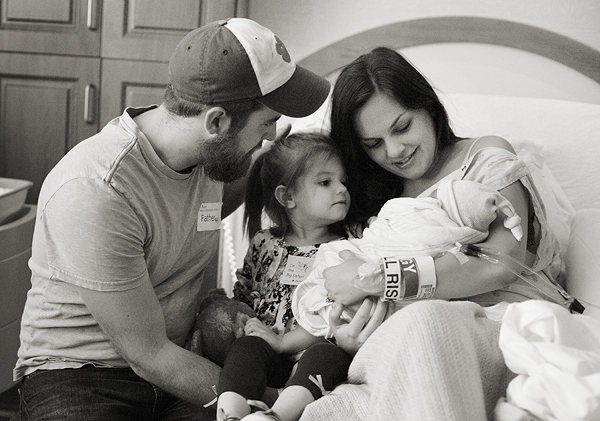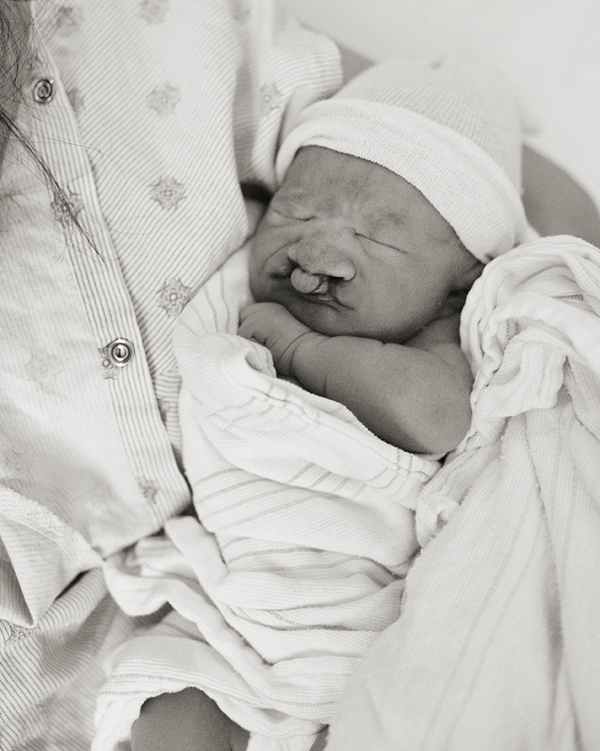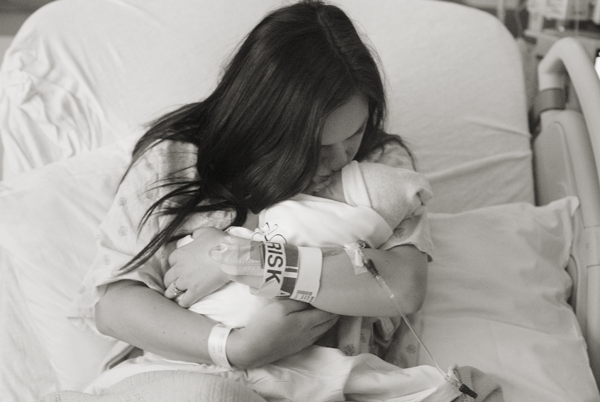 Locke's diagnosis remains the same, he has Trisomy 13.. and quite honestly we have no idea how much time we have with him.  Right now, he is home and never leaves our arms, and does many of the things any healthy newborn does.  Our hearts are so full.  We do not know what the future holds, but we know that Locke has filled our lives with more love than we could have ever imagined.  He has changed so many lives in 7 short days, and we couldn't be more proud to be his parents.  Every second of every day we are thankful.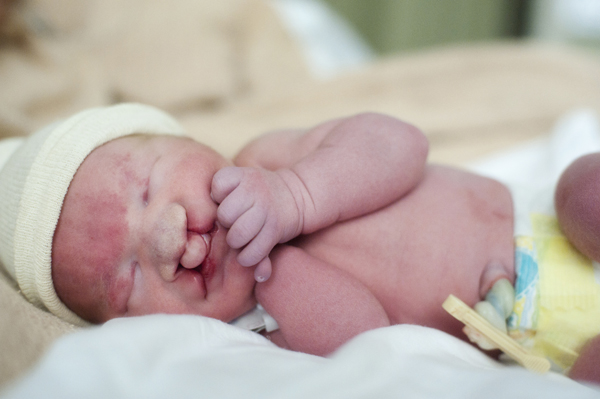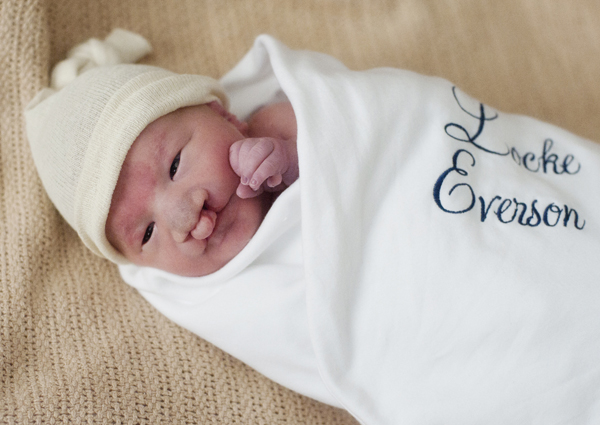 Thank you is simply not enough for the prayers and love you have all showered our family with. You have held us in your hearts and in your arms, and because of that love we are okay.  Whatever the future holds, we are okay. 
XO,