Wow.  It has been an amazing series of days in our land.  We were embraced by a miracle last Thursday.  Witnessing Locke's birth was an experience like no other.  My mind is constantly going back to the scene, and my heart explodes every time I think about his debut.  I will leave all the details to Shan and her beautiful words (it will be a post like no other, that's for sure).
One thing Shan may leave out is how her friend and photographer thought "the call" was a false alarm therefor looking like a complete hot mess was fine.  I have never been more wrong in my life.  Not in a million years did I think I would look better during my own labor than I would shooting someone else's.  The good news is I should not be in too many pictures, the bad news is I know I am in a few.
With that being said my version of looking a hot mess has certainly broadened over the years. A bun for instance was never acceptable. It's now a staple for that 3rd day of unwashed hair (okay, 4th). What has and will always be acceptable in my world is a good jean jacket. And this one is like a best friend. Comfortable, a little worn around the edges and always fits just right. We've have been together for 15+ years. (It gave into my razor sharp elbows about 3 years ago.) What some find in their favorite pair of jeans I've found in this jacket. And clearly the apple does not fall far from the tree.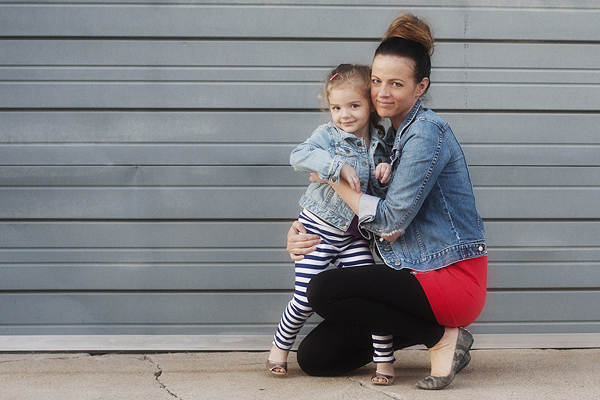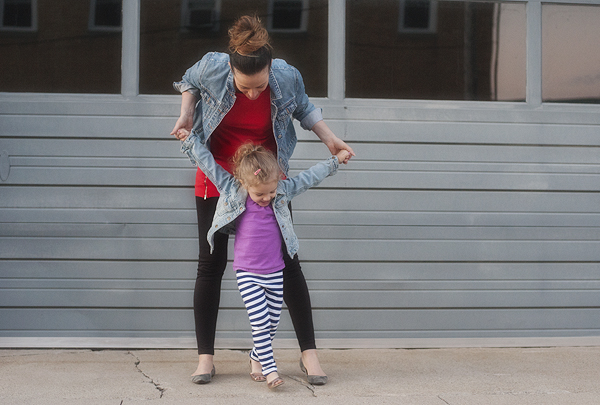 Anyone else have one of these at home?
xo,