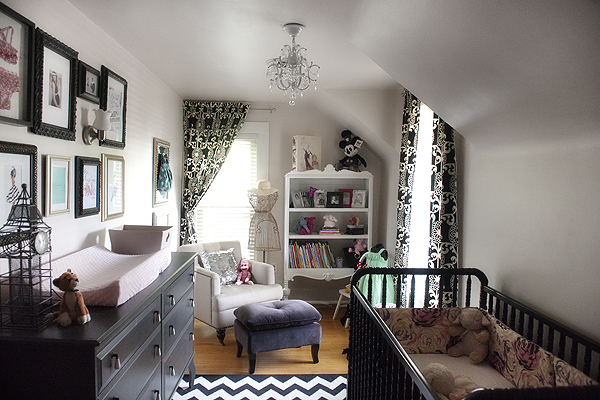 When Sticky and I were looking at homes I couldn't help but ponder which room in each house would make a good nursery.  If life were to bless us with a baby I wanted to know where his or her space would be.  At that time we were committed, but not yet engaged, so I kept my nursery ideas to myself (talk about scaring off a man). I would proclaim that the smallest bedroom would be "a good place for the treadmill".  This room did indeed make a good home for the treadmill.  Which worked out nicely because running gives a person a lot of time to think.  Will it become a space for a boy, or a girl?  What color will we put on the walls?  Where will the crib go?
As the years went by, and uncertainty began to creep in, the only thing this room symbolized was what we didn't have…at least not yet.  Hope was never lost on this tiny little space for baby.  The day it officially became what it was meant to be, well, that was pretty amazing.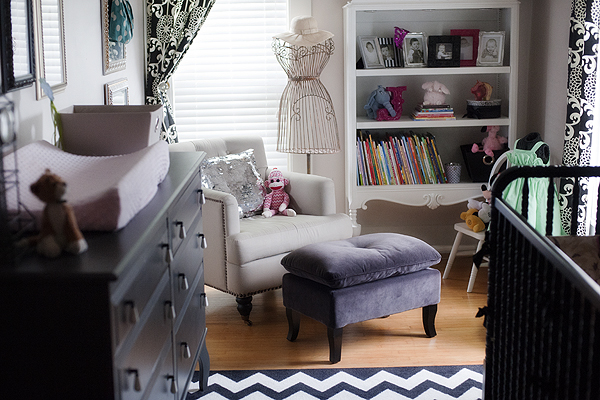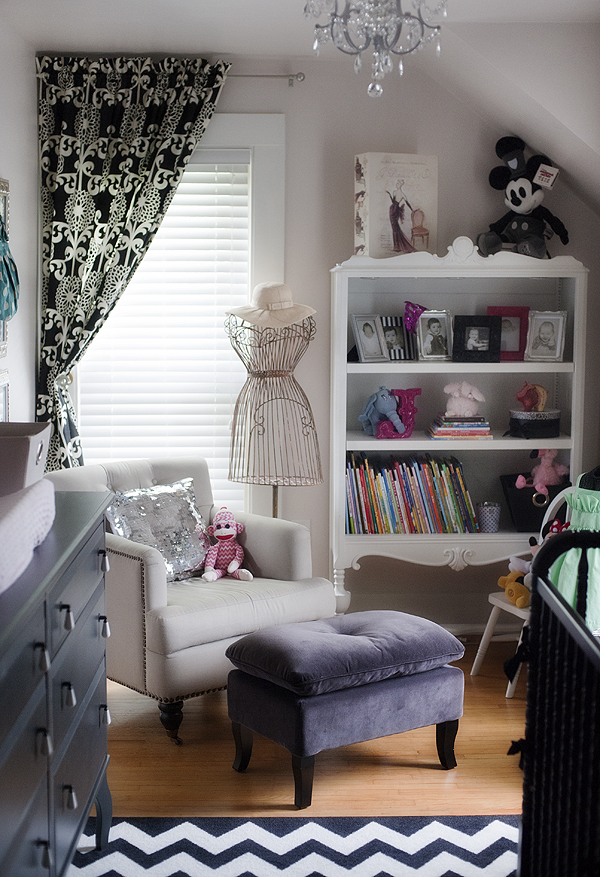 Knowing we were about to have a little girl we wanted a room that not only looked like it was meant for a "her" but reflected us as a couple as well.  A space that felt soft, sophisticated, fun and sweet.  I didn't know exactly how to put all those things together until I found her bedding fabric.  A larger scale floral in soft hues of grey, violet, pink and putty.  With that in hand the rest of the room fell into place.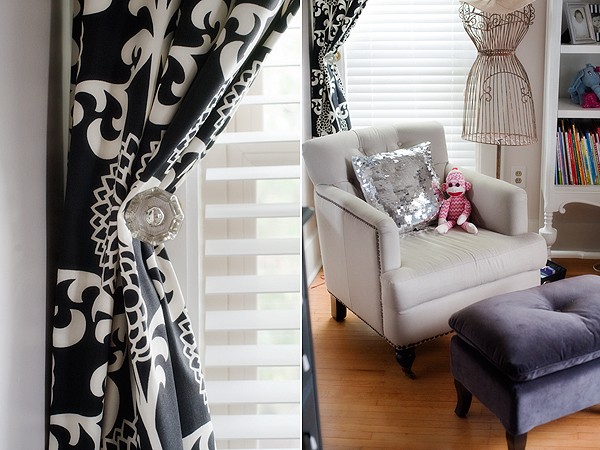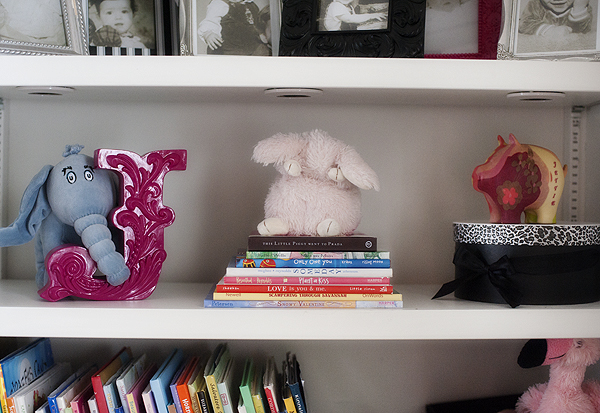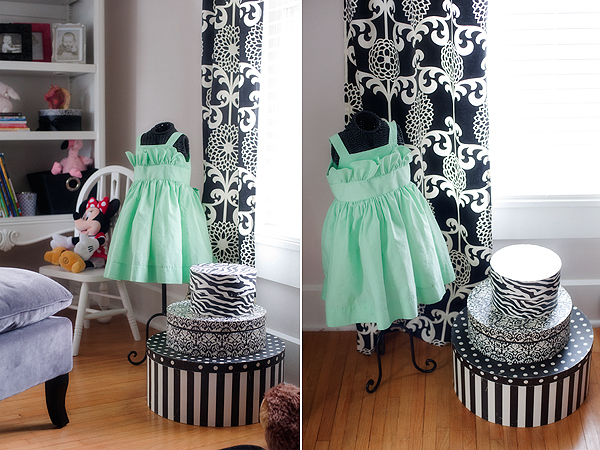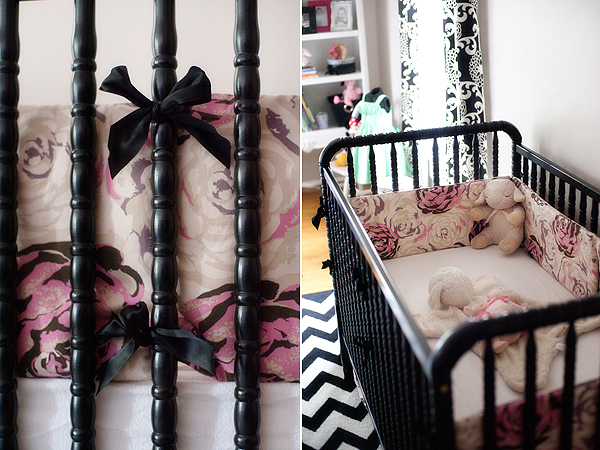 There are many things I could claim as my favorite in this space.  The gallery above her dresser, the bedding made by her Grandma Kim, the white armoire that fits so perfectly – I love it all.  But if I had to chose it would be the mix of patterns that I am most fond of.  For weeks I pondered over solid colored rugs and curtain textiles.  None of them felt right.  Once I decided on a graphic chevron for the rug I still couldn't envision a solid shade for the windows.  Enter a bold black and white floral and somehow they all work together as they should.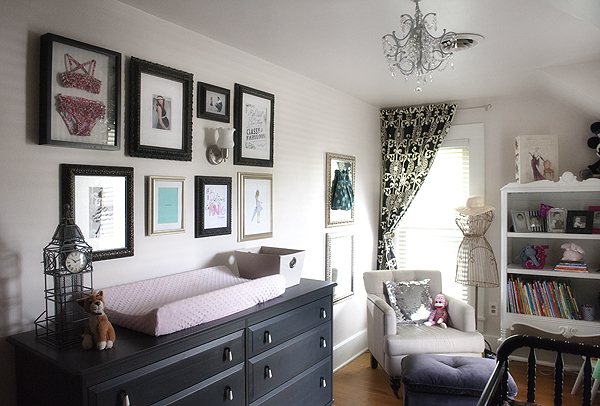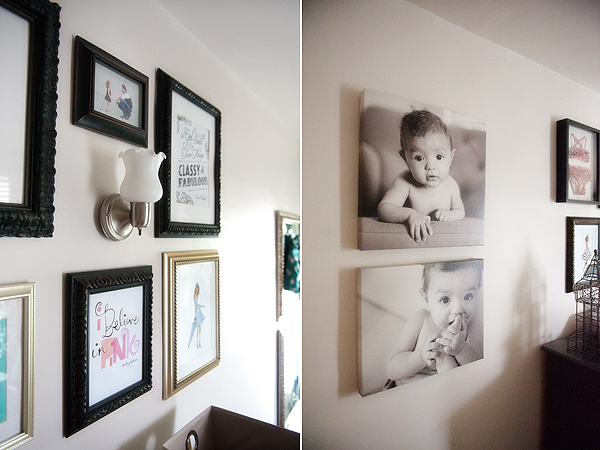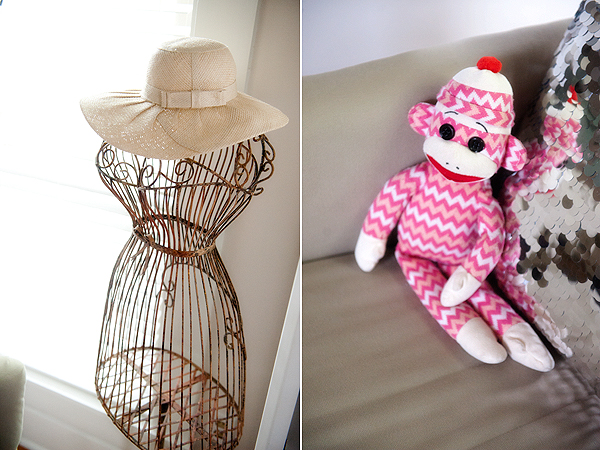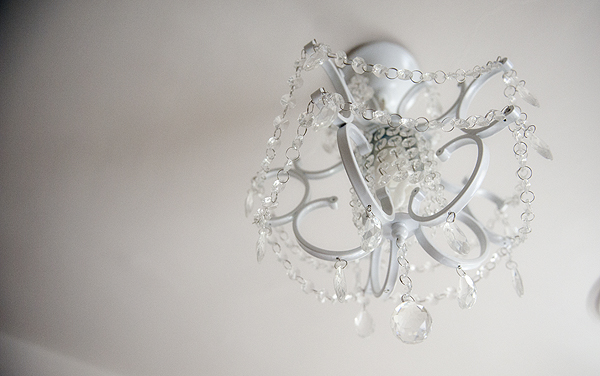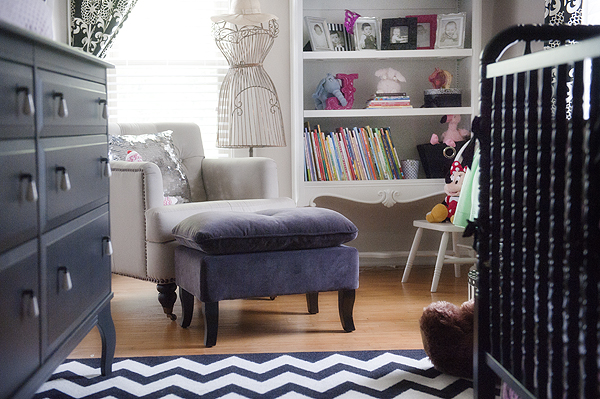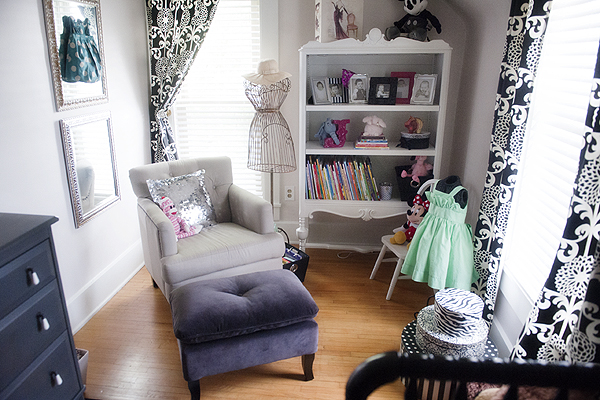 Fast forward to today and this room is currently transitioning into my office as Jettie moves into a bigger space that will eventually be shared with her brother.  While I'll be keeping the overall feel of her room for myself, I can't help but be sad to see it's days as "Jettie's room" come to an end.  Hopefully someday another couple will envision baby in this same sweet space.
xo,