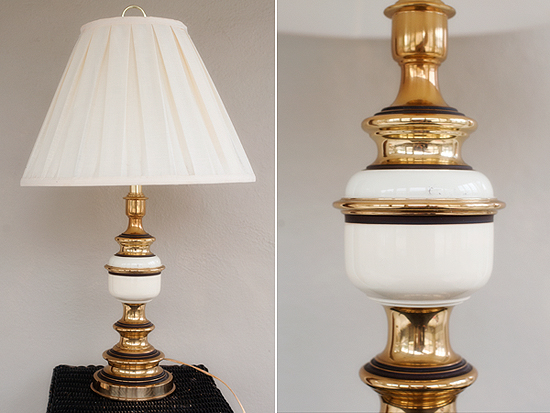 Isn't she a beauty?? A beauty that looks as though she belongs in the Brady Bunch home, but a beauty none the less. When we moved into our house, this lamp was left behind, so we have been putting it to use. There it sat, in our living room, in all of it's brass glory.
The thing is- these lamps are so darn heavy unlike the cheap ones you will find at Target. (Not bashing Targets cheap lamps!) I was determined to "upcycle" this lamp and give it a bit of a facelift. With the help of Rustoleum spray paint and a new shade- voila! I've got a new lamp.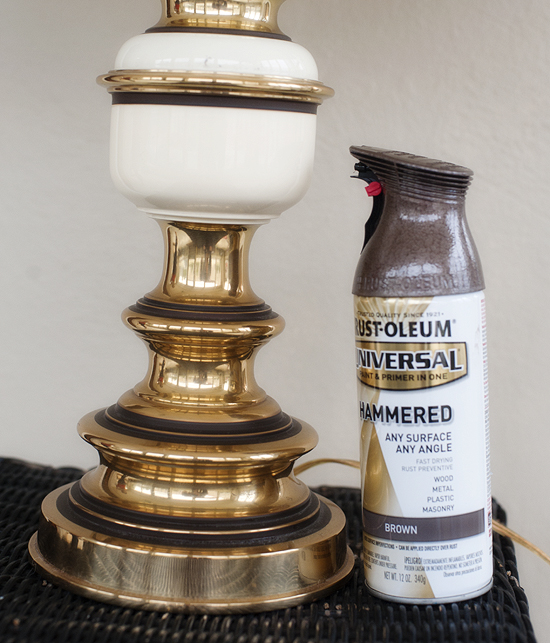 All I used was painters tape, and a few good coats of paint.  This particular spray paint saved me the hastle of a coat of primer- but depending on the kind of paint you are using you may need one.  Also be sure your paint choice is brass-friendly!  Ours had a bit of a hammered texture, which gave it a touch of personality.  I was so happy with the final outcome!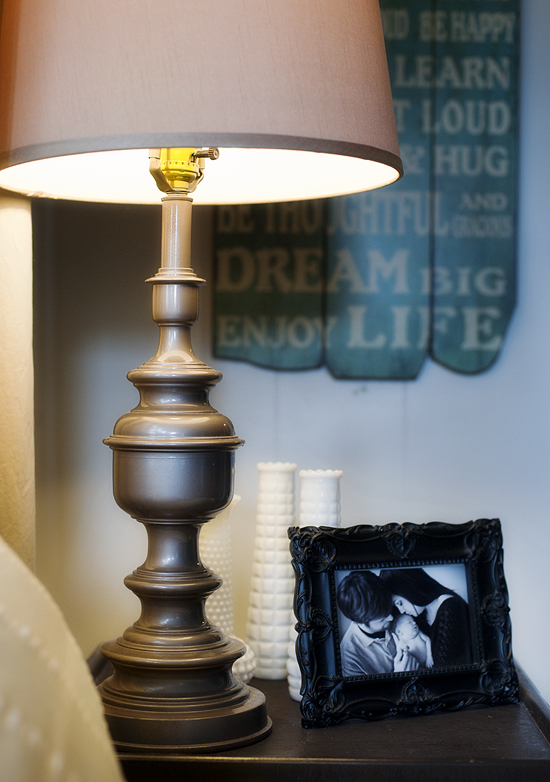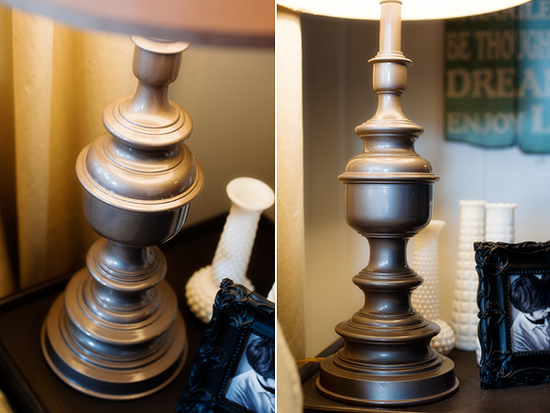 Be on the lookout for simple upcycle items- after all it's garage sale season!! (Speaking of that- we're having one this Saturday! If you're local, see details on Facebook and be sure to stop and see us!)