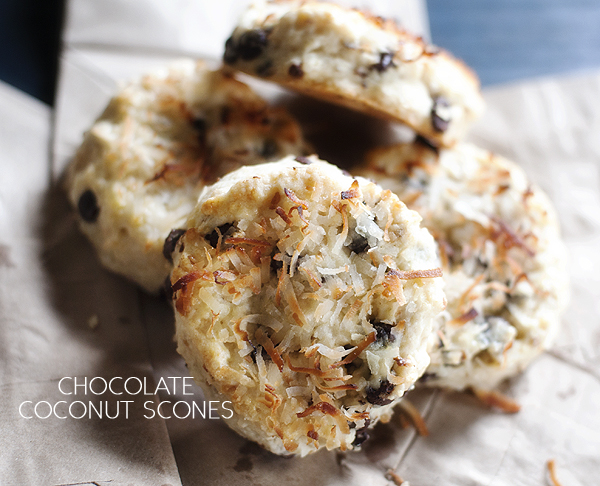 I can't believe we are nearly to 35 weeks.  With Adelynn, I felt pregnant for an eternity, but this time around it has been the blink of an eye.  Seeing September so close on the calendar and knowing that regardless of what our future with Locke holds he will definately be born in the coming weeks makes me both excited and nervous.  Nesting has set in, bags are packed, our bellies have permanent pits in them.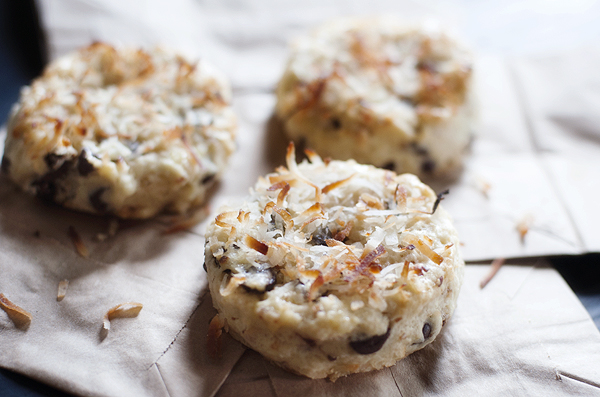 I've also been trying to "prep" as much as possible.  Birthday's in Septemeber, fall clothes for Adelynn- anything I need to think of I am trying to think of now.  Brandy did a fabulous post on things she made ahead and froze before having Bingham- she was freezing smart things like pizza dough and gnocchi.  I'm freezing scones.  It's all carbs anyways, right?
For what its worth, these freeze beautifully.  I made a double batch- baked what I wanted of them immediately, and threw the others on a baking sheet in the freeze for a few hours before transfering them to a ziploc freezer bag.  What's better than pulling homemade scones out of the freezer in the morning and needing  to do nothing but pop them into the oven?  That's my kind of morning.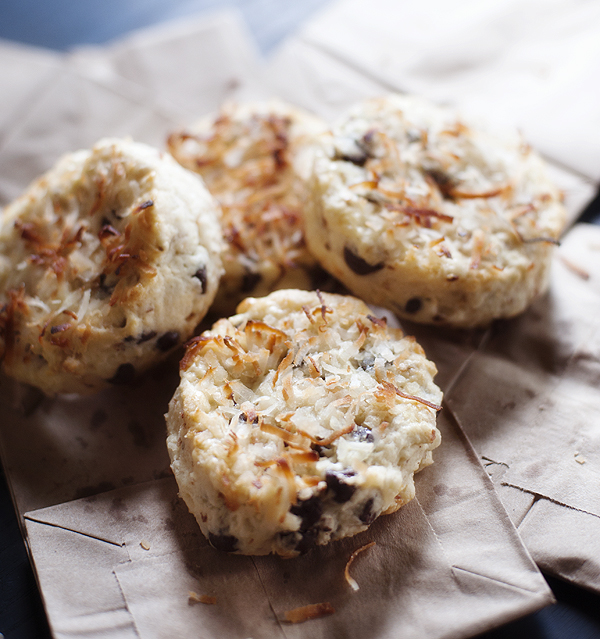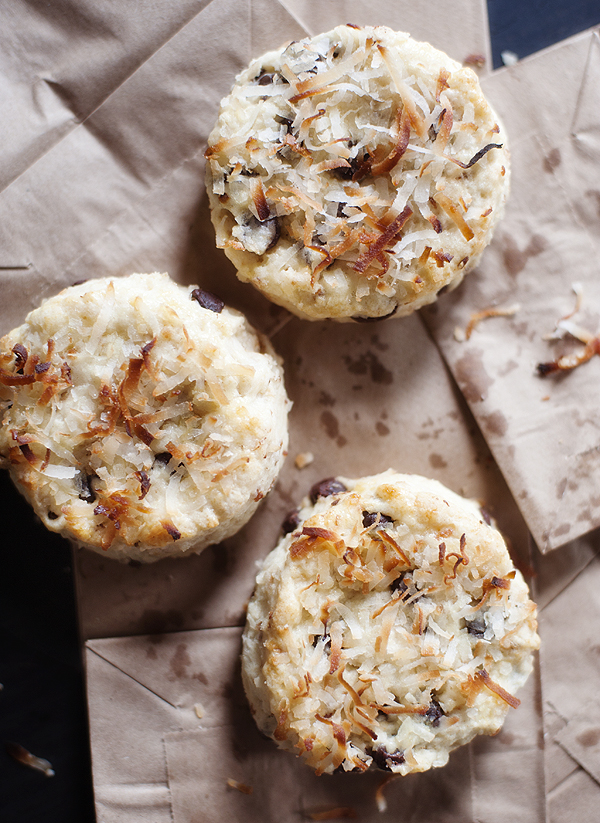 These scones are made with cake flour- making them light and delicate.  Add the texture of toasted coconut and the depth of dark chocolate and you have a flawless scones.
e
chocolate coconut scones
Ingredients
1 cup heavy cream
½ tsp vanilla extract
4 tbsp unsalted butter, cold and cubed
2 cups low-protein flour (cake flour, pastry flour or White Lily)
2½ tsp baking powder
½ tsp salt
3 tbsp sugar
½ cup shredded coconut, toasted, plus more for sprinkling the tops
¾ cup dark chocolate chips
1 egg + 1 tbsp milk
Instructions
Preheat the oven to 425F, and line a baking sheet with parchment paper.
In a dry skillet over medium heat, toast the coconut stirring often to keep from burning, until toasted. Remove from pan and set aside to cool.
In a a small bowl combine heavy cream and vanilla, set aside.
In a seperate small bowl whisk together milk add egg, and set aside.
In a large bowl, combine flour, baking powder, salt and sugar. Work in the chilled butter with your fingers, working quickly until pea size crumbles remain.
Pour in the heavy cream/vanilla, and using a spatula fold together until barely incorperated.
Turn out dough onto a powdered surface, kneading to form the dough completely. Try to work quickly and only knead until dough is loosely formed.
Pat down dough and cut into triangles, or circles, and place on baking sheet. Brush the tops with the egg wash, and sprinkle with coconut.
Bake for 13-15 minutes, until centers are not glossy.
Enjoy warm from the oven!