It's always fun to see whats hot for makeup and hair trends with each new season change.  With spring and fall being the biggest  shifts they also bring the most change- and when makeup is involved, change is fun.  This fall we are seeing bold berry stains, hints of metallic (with nails too!), bold lashes, radiant skin and as always, smokey eyes.
Now don't go tossing your spring shades, but you can definately stash them away with your sandals and sun hats to make room for a few key items that will transition your makeup bag from summer to fall.  Swap out your fun bright lipstick for matte, berry shades.  Trade your light tinted moisurizer in for a bit more coverage with a good foundation.   Add some metallic flair to your style with a bold nail.  Grab for a jewel toned palette next time you're in Sephora- and have fun creating a smokey eye with green or blue! And last, big bold lashes are taking over- so skip those eyeliner wings.
Here's some of what's in, and some of what's out. 

As always, do what works best for your own personal style- but remember to have fun this fall by incorperating these stunning darker hues, and laying off on the eye liner!  (Er, this one is hard for me, I'll admit.  I'm a liner girl through and through!)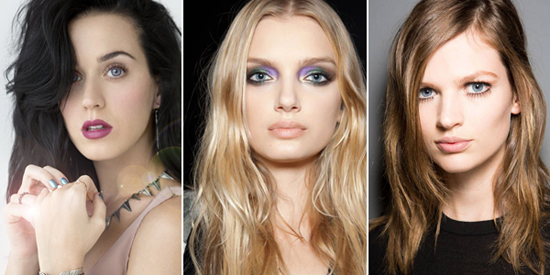 xo,