I can't believe it's been six weeks since Bingham was born.  I can't believe I have 2 kids.  I can believe I am posting a full body picture of myself on the internet six weeks postpartum.
Oh the high and lows of the first six weeks (and many months after).  On one hand I feel great.  Even better than I did after having Jettie in fact.  On the other I feel impatient and slightly defeated.  Getting my body back in to shape is going to take time, I know this.  But gosh wouldn't it be nice if we all looked like Jessica Alba in a bikini six weeks after giving birth (insert hand slap across the face for the celebrity comparison reference).
At first we thought we would take a few of just me.  We failed.  I do sort of love Jettie whizzing by as I am snootily looking the other way though.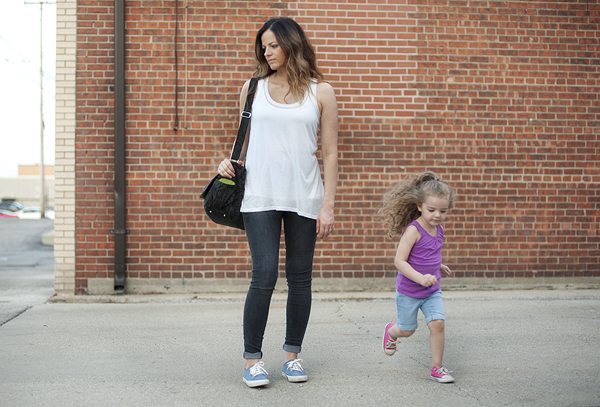 Shortly after Bingham wanted in on the action.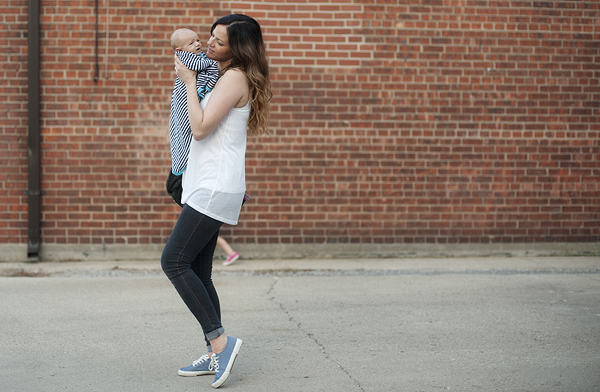 And then we just gave up and ended up with a sequence of images that make my heart smile.  This is my life and I would not want it any other way.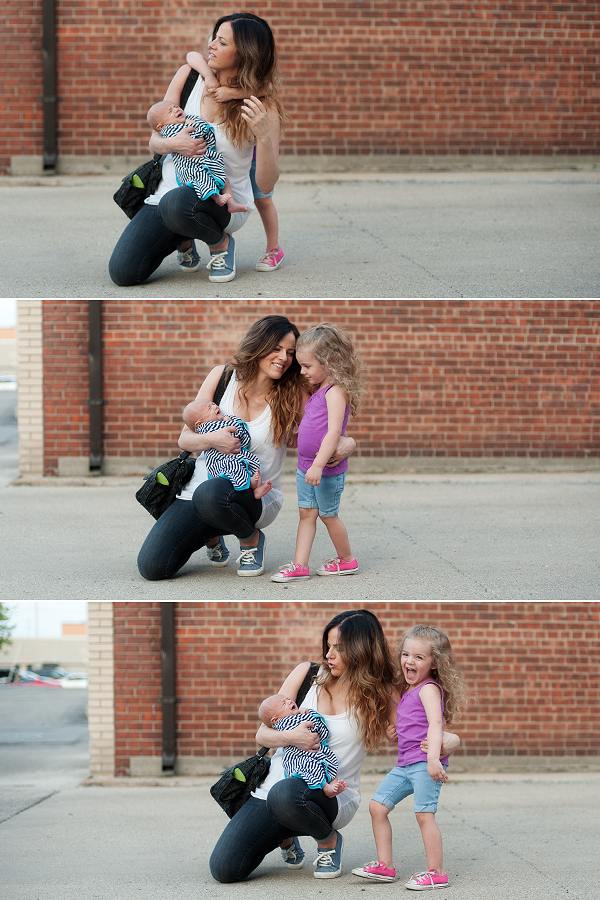 It's been six weeks of comfy clothes. Flowy tops, flats and anything with stretch rule my wardrobe at the moment. It's not exactly my favorite, but being that this is my second time around I know that slowly but surely my usual attire will creep it's way back into my life. Staring at this handsome little face the last six weeks helps too.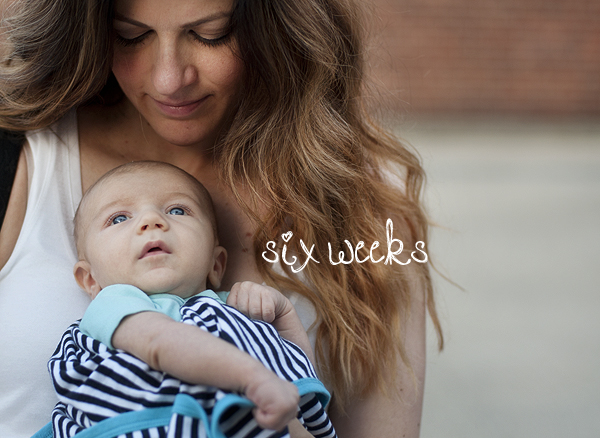 Have a great week everyone!