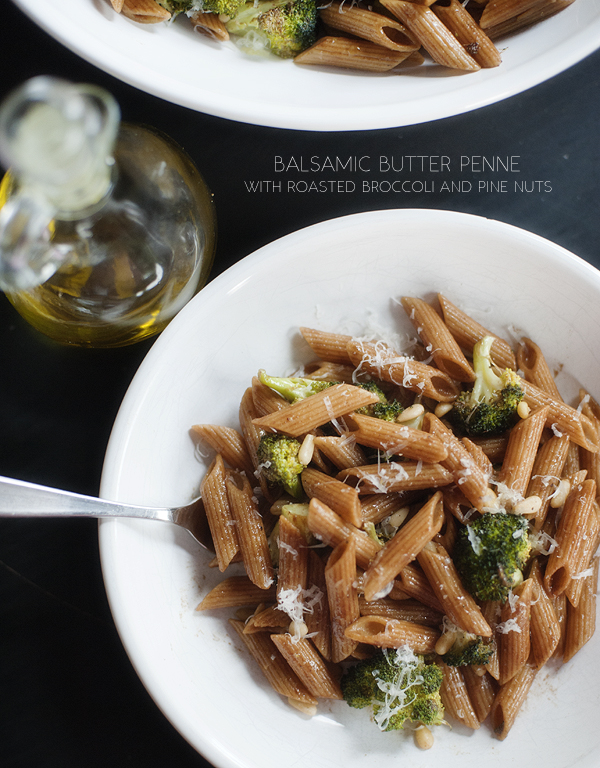 A post past noon equals a morning that did not go as smoothly as planned.  Foolishly when I went to bed last night I felt good about the morning's itinerary.  Feed Bingham at 6, shower, finish blog post and then off to an engagement shoot.  Enter a 3 year old with "tummy troubles" and all that goes out the window.  Thankfully Shan isn't scared of a may or may not projectile vomit little person and our morning continued as scheduled (well, other than this post).  Funny how before kids running out of hairspray would have put the biggest kink in my day.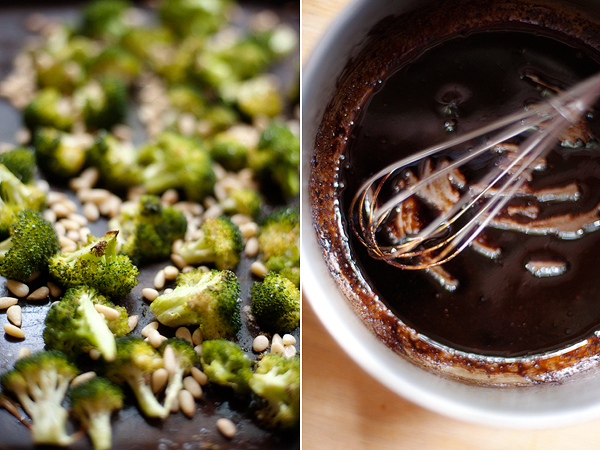 Speaking of plans my good intentions of having a week of meals scheduled is well, not happening.  And regardless of how much I ignore it, 6PM rolls around every single day and we are left wondering what on earth we are going to eat for dinner.  More often than not pasta fills these type of days with this particular dish being a frequent go-to.  With just a few pantry basics and a vegetable this meal comes together in a snap (and tastes far more complicated than it is to make).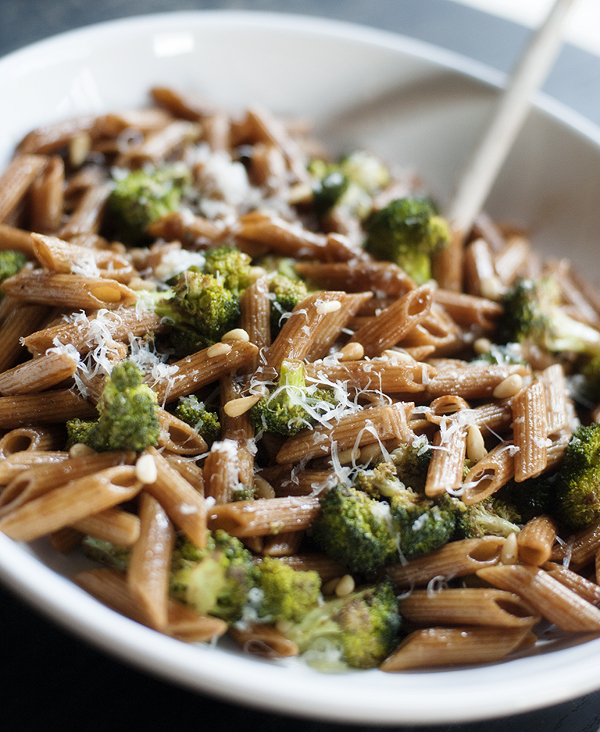 This recipe is excellent with other green vegetables like asparagus or zucchini.  Broccoli is our favorite though – pairs deliciously with the pine nuts and balsamic butter.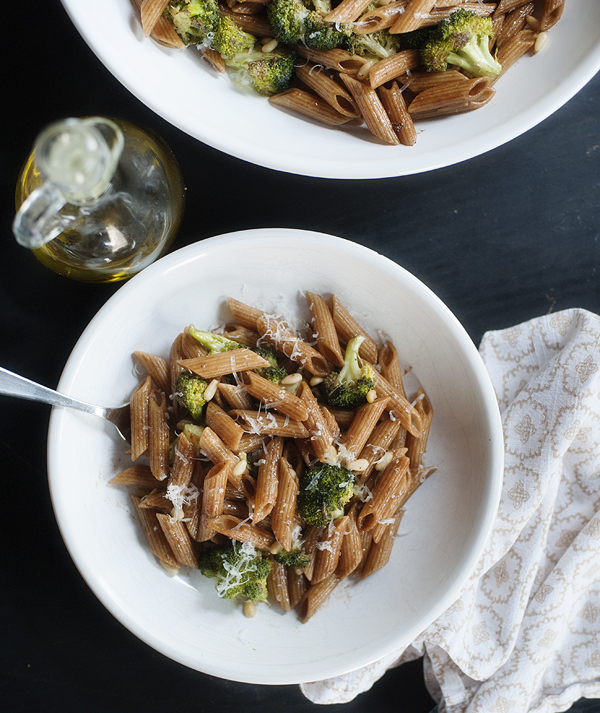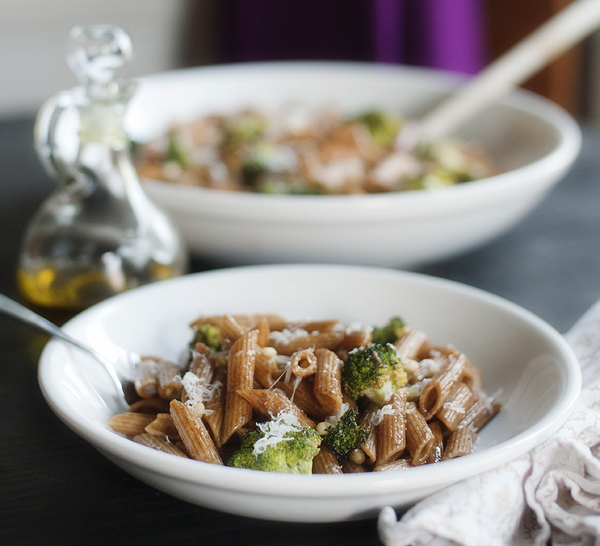 And here I sit again, tonight's dinner looming over me.  I wonder if the family would notice if I made this again…
Enjoy!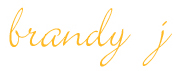 penne with roasted broccoli, pine nuts and balsamic butter
Ingredients
1 medium broccoli head cut in small spears
⅓ cup pine nuts
2 tablespoons olive oil
2 teaspoons salt
½ teaspoon fresh-ground black pepper
½ cup plus 2 tablespoons balsamic vinegar
½ teaspoon brown sugar
1 pound penne (I prefer whole wheat)
¼ pound butter, cut into pieces
⅓ cup grated Parmesan cheese, plus more for serving
Instructions
Heat the oven to 400°. Put the broccoli on a baking sheet and toss with oil and ¼ teaspoon each of the salt and pepper. Roast 8 minutes and then add pine nuts. Roast for an additional 2 to 3 minutes (until broccoli is tender and pine nuts smell extra nutty).
While broccoli is roasting, put the vinegar in a small saucepan. Simmer until 3 tablespoons remain. Stir in the brown sugar and the remaining ¼ teaspoon pepper. Remove from the heat.
Cook the penne in a large pot of boiling, salted water until just done, about 9 minutes for me. Reserve 1 cup of cooking liquid before draining the pasta. Toss with the butter, vinegar, broccoli, pine nuts, Parmesan, and the remaining 1¾ teaspoons salt (add a little cooking liquid if pasta seems dry). Serve with additional Parmesan.
recipe from Food & Wine