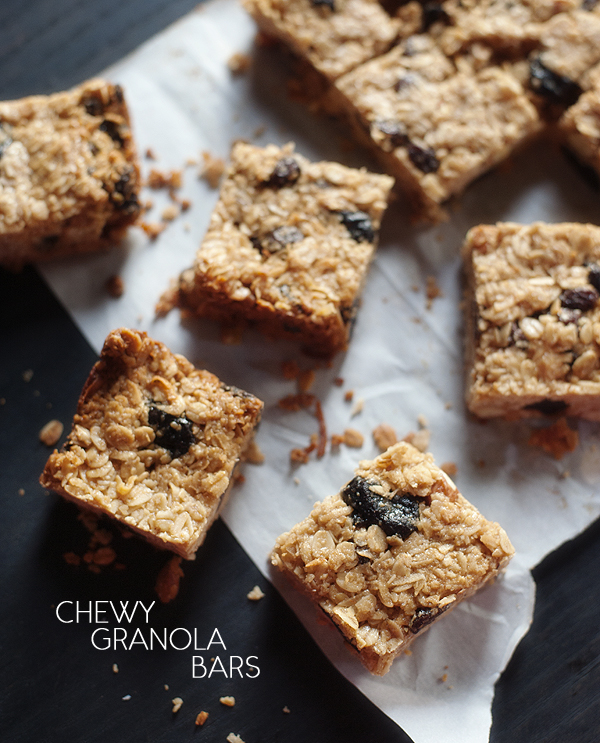 Adjusting to the rhythm of two kids has left me hungry more than anything else.  The last few days I have had to remind myself to eat – not something I normally have an issue with.  We keep plenty of fruit on hand for healthy grab and go snacks but a girl needs more variety than the fruit bowl.  These bars fit the bill perfectly.  They leave me satisfied without feeling heavy in my stomach.  The oatmeal is filling (and great for nursing mommies and their milk supply) and the texture is fantastic.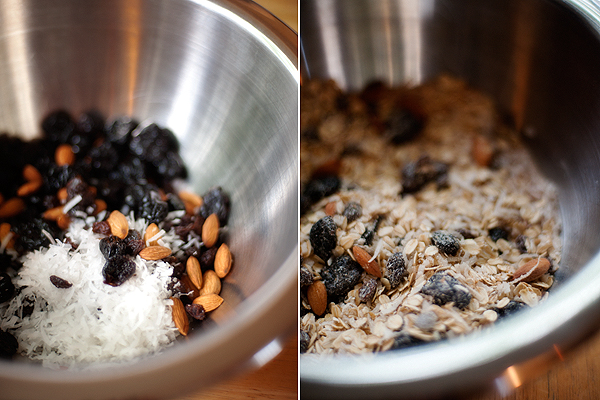 Another reason to love these bars – they are incredibly quick and easy to whip together as well as very adaptable in taste.  For this go around I used dried cherries, almonds and coconut (absolutely delicious combo).  Next time I think I will leave out the peanut butter and try dried apricots and walnuts.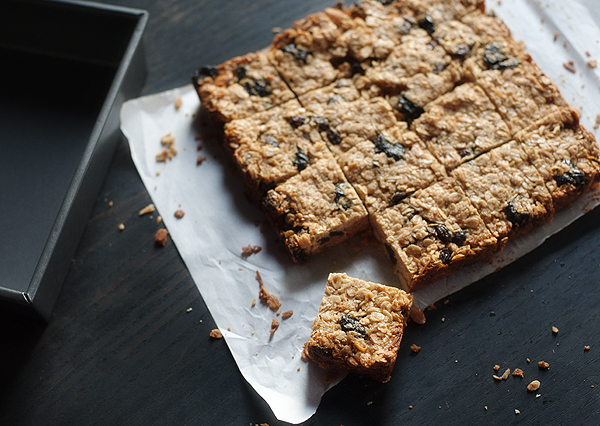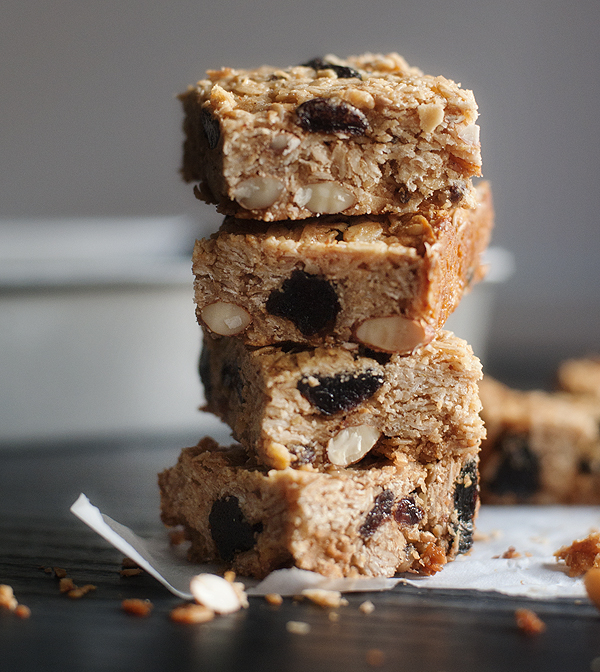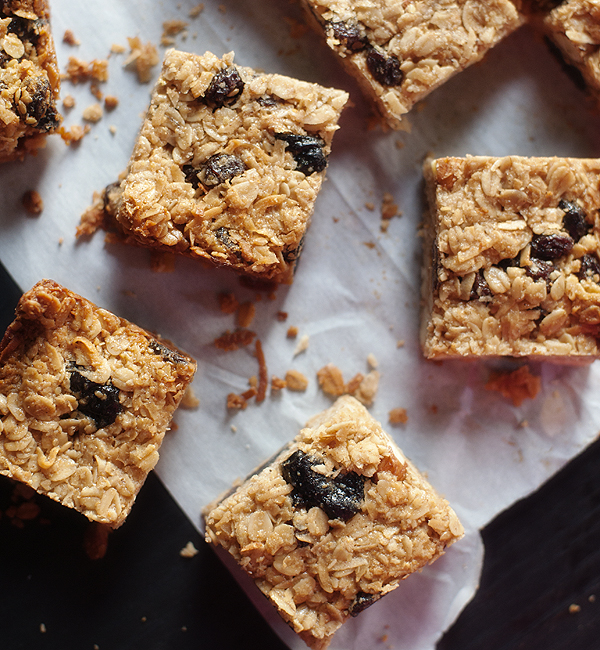 Of course there are plenty of yummy, prepackaged granola bars out there.  Unfortunately you have no control over the sugar content nor may be familiar with every ingredient in them.  I promise these take no time to make and you have control over sweetness and ingredients.  If you appreciate a chewy texture and love granola bars you need to give these a try!
Enjoy!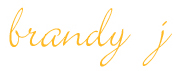 chewy granola bars
Ingredients
1⅔ cups rolled oats
¼ cup granulated sugar (more if you like sweeter bars)
⅓ cup oat flour (or ⅓ cup oats, processed till finely ground in a food processor or blender)
2 tablespoons ground flax seed
½ teaspoon kosher salt
¼ teaspoon ground cinnamon
2 to 3 cups dried fruits and nuts (any variety - be creative!)
⅓ cup peanut butter or another nut butter (optional - I used peanut better)
1 teaspoon vanilla extract
6 tablespoons melted butter
¼ cup honey
2 tablespoons light corn syrup
1 tablespoon water
Instructions
Preheat the oven to 350°F. Line an 8″ x 8″ x 2″ pan in one direction with parchment paper, letting some hang over the sides. Lightly grease with butter the parchment paper and the exposed pan.
Stir together all the dry ingredients, including the fruit and nuts. In a separate bowl, whisk together the all the wet ingredients, including peanut butter if using. Toss the wet ingredients with the dry until the mixture is evenly crumbly. Spread in the prepared pan, pressing firmly to ensure they are molded to the shape of the pan. (Use a piece of plastic wrap if mixture is too sticky to press firmly.)
Bake the bars for 30 to 40 minutes, until they're brown around the edges and slightly on top. They'll still seem soft when pulled out of oven but will harden when cooled.
Cool the bars in their pan completely on a cooling rack.
Once cool, use a serrated knife to cut the bars into squares. If bars seem crumbly, chill the pan of them further in the fridge for 30 minutes which will fully set the "glue", then cut them cold. To store, wrap the bars individually in plastic or stack them in an airtight container. In humid weather, it's best to store bars in the refrigerator. They also freeze well.
recipe from the incredible smitten kitchen