It's hard to believe that June is quickly wrapping up and next week July will be here! Here are a few fun things in our patriot shades of red, white and blue!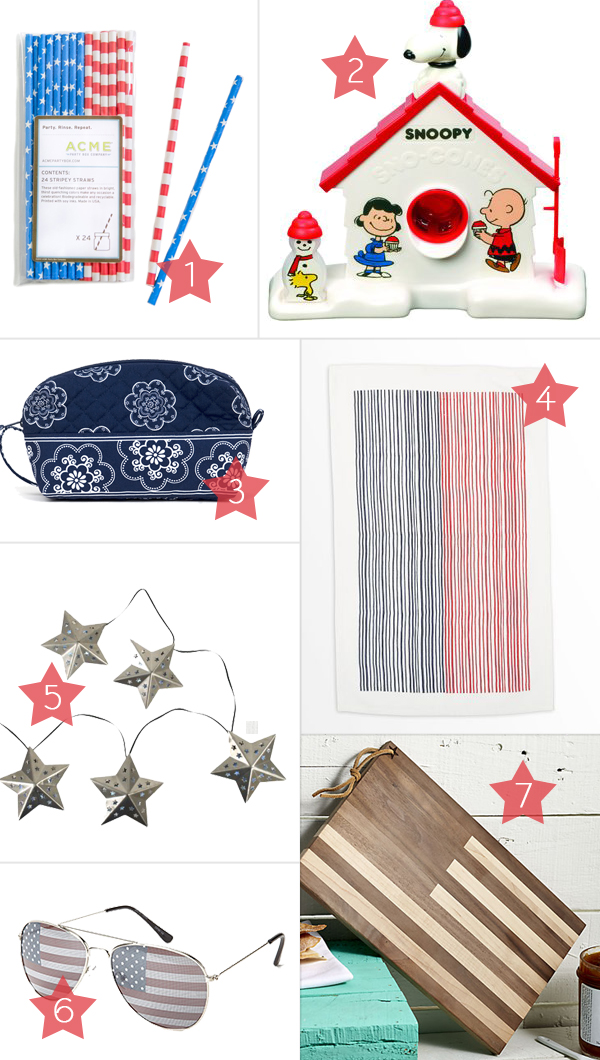 1. Stars and Stripes straws, perfect for your festive drink!  2. Snoopy Snow Cone machine, for your littles.  3. Stephanie Dawn cosmetic bag in America Blue (which is made in the USA!)  4. West Elm  tea towels, perfect for holiday serving!  5.  Star String Lights, for decorating.  6. Old Glory Aviators  7.Flag Serving Board– we love this patriotic serving board!
How are you celebrating the 4th next week?  Hopefully surrounded by family, friends and good food, celebrating all that we have to be thankful!