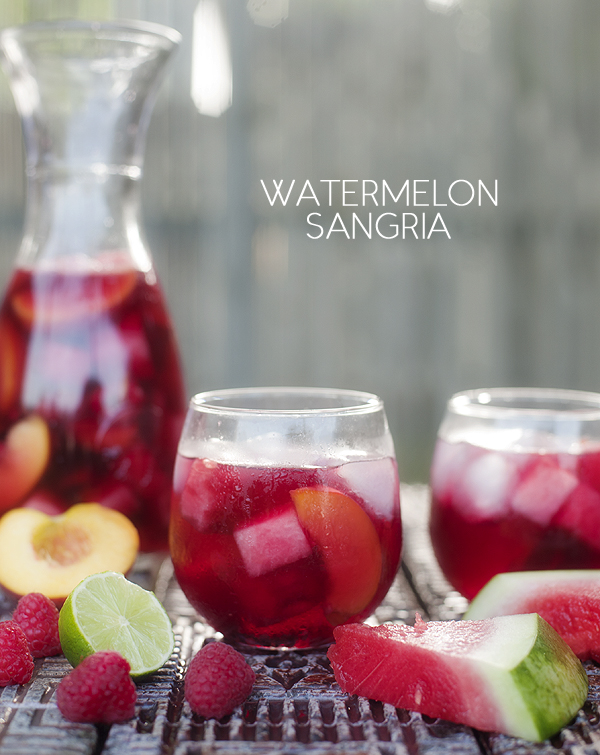 "His head is right there."  This statement at our most recent doctor's appointment sent Sticky's face from nervousness to straight up terror.  I of course am well aware that baby boy's head is right there.  When a likely 8+ pound baby is pushing down on your pelvic area you know it, trust me.  What we do not know is when, which can put a husband slightly on edge (it does mine at least).  In order to help the poor guy out I figured it was high time for a cocktail post.  He was more than agreeable to helping me with anything I needed for this shoot in order to get that glass in hand.  Hard to believe the next time one of these rolls around I will be able to cheers along with him.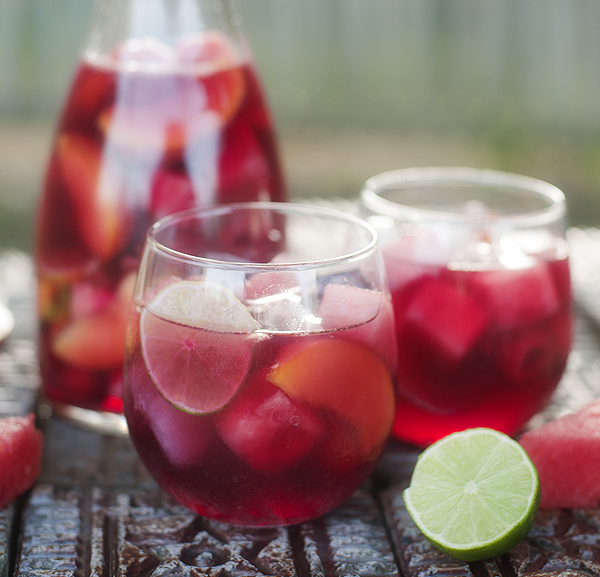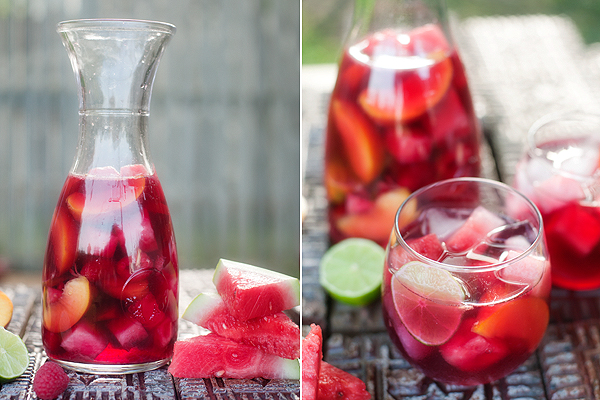 Some sangria recipes can be rather complicated as far as ingredients and how long it needs to "marinate".  Of course these complex, more traditional versions are well worth all the fuss.  But there are times when we need to keep things simple.  This is your unassuming and delightfully refreshing version of sangria.  Perfectly acceptable for lazy summer afternoons.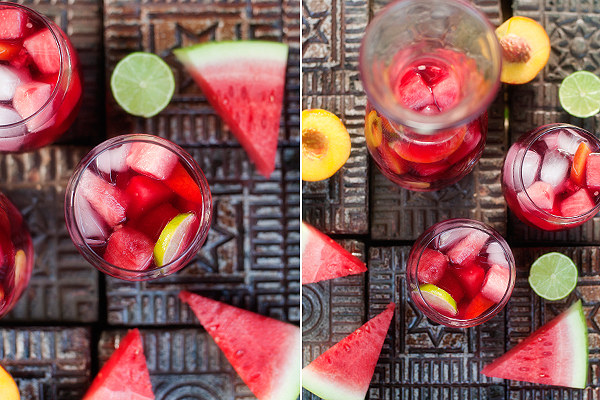 Next time you are chopping up a watermelon reserve a few pieces and reward yourself with a drink.  You won't regret it.
Cheers!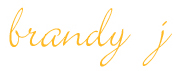 watermelon sangria
Ingredients
1 (750 ml) bottle crisp dry Rosé
3 tablespoons Triple Sec
3 tablespoons agave nectar
1 cup raspberries
½ cup cubed watermelon
½ peach, thinly sliced
5 to 6 thin slices lime
Ice, for serving
Instructions
In a large pitcher, combine the Rosé, Triple Sec, and agave nectar. Add the raspberries, watermelon, peach, and lime, and gently stir to combine. Chill for 3 to 4 hours.
Serve cold, over ice.
recipe from Yum Sugar