The girls have both taken such an interest in gardening this spring, and we are having fun with it.  They have each potted little flowers, and slowly watched them grow and bloom in the sun.  The funny thing is, Brandy and I are about as far opposite of gardeners as they come- as badly as we would like to be,plants just don't seem to to stand a chance in our care.  Maybe these little girls can teach us a thing or two!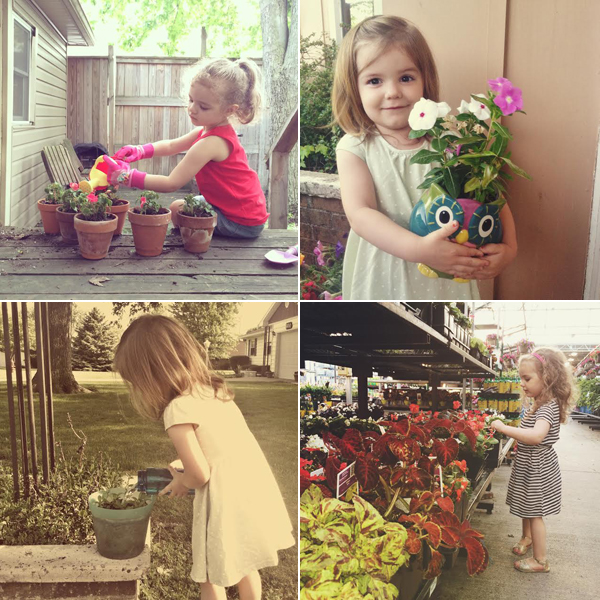 Here are some fun tools that we love, to get your little ones started in the garden this summer!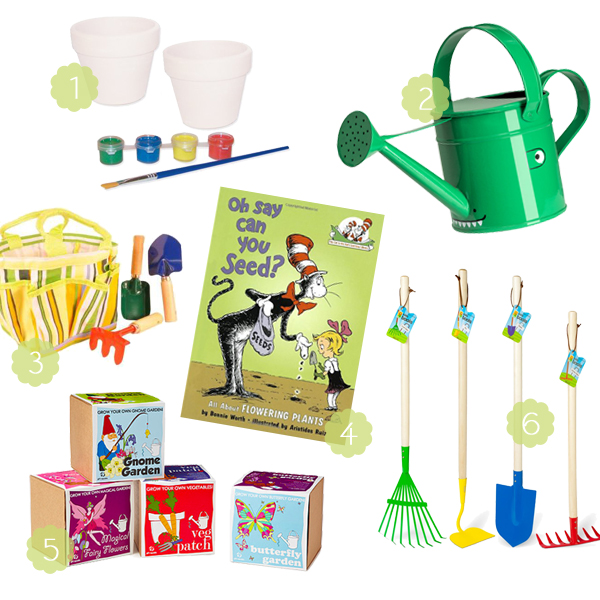 1. Sassafrass Ceramic Pots, that you can paint! Paining your flower pots makes them extra special- and a fun craft you can do together! You could use just about any pot, and acrylic paint- but this set is fun, especially for gifting.  2. We love this fun watering can that looks a bit like a monster! 3. A few great little essenial tools, along with a tote to store and carry them in! Another perfect gift idea! 4. A sweet little book about flowering seeds, Oh Say Can You Seed!  5. These themed seed boxes would be great for both boys and girls, but we love the butterfly garden box! 6. Some bigger tools for helping in the yard or garden, that are just their size and come in bright fun colors!
I hope that these finds get you and your little ones out in the yard!  Gardening can be fun at any age!
XO,