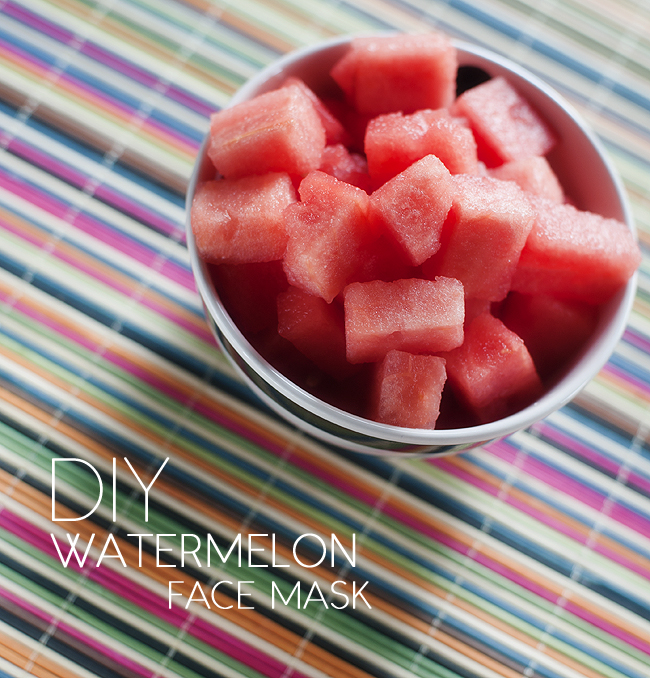 When the temps turn warm all I want to consume are the most refreshing things I can get my hands on.  Watermelon is at the top of my list as far as summer fruits go.  And much to my delight the juice that resides at the bottom of the bowl makes for a quick hydrating face mask.  Delicious and beneficial to my skin – can't beat that.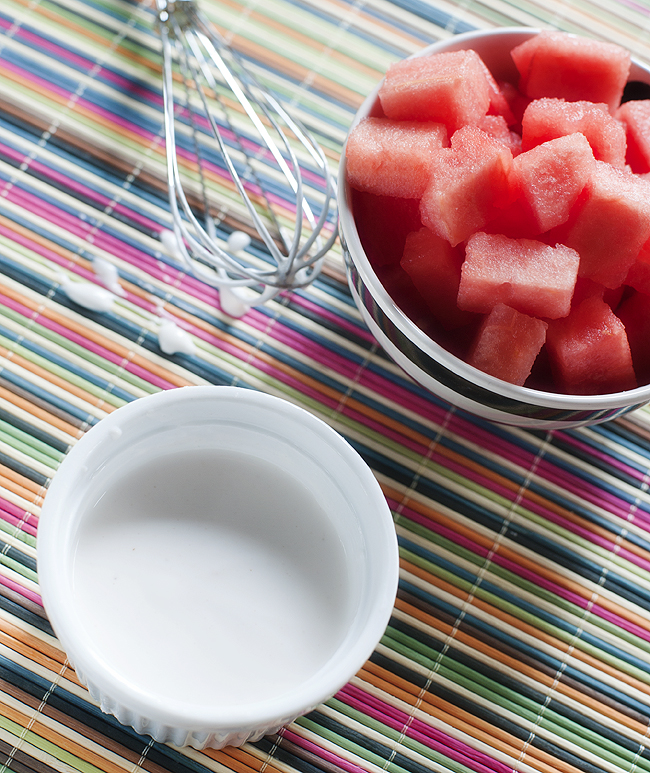 Watermelon Hydrating Face Mask
2 tablespoons plain greek yogurt (probiotic agent – good for you inside and outside)
1 teaspoon watermelon juice (full of anti-oxidants, electrolytes, vitamins, minerals and a great re-hydrator for tired skin)
Mix ingredients in bowl.  Apply to a clean, dry face and neck.  Let set for 5 minutes and rinse with luke warm to cool water.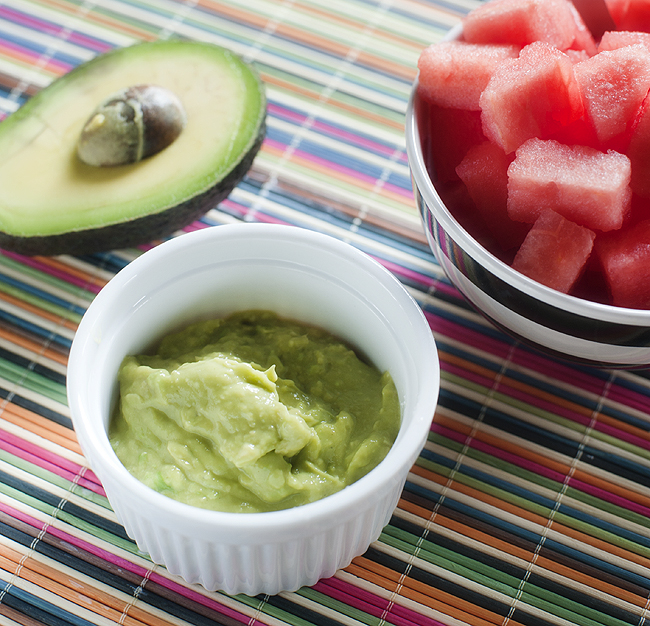 And as a gift from me to you here is an anti-aging version:
Anti-Aging Watermelon Face Mask
2 tablespoons of mashed avocado (plumps the skin and and provides extra moisturizer for thinner, more delicate skin)
1 teaspoon watermelon juice
Mash the ingredients together.  Apply to a clean, dry face and let set for 20 minutes.  Rinse with cold water.
mask recipes from Our Nourishing Roots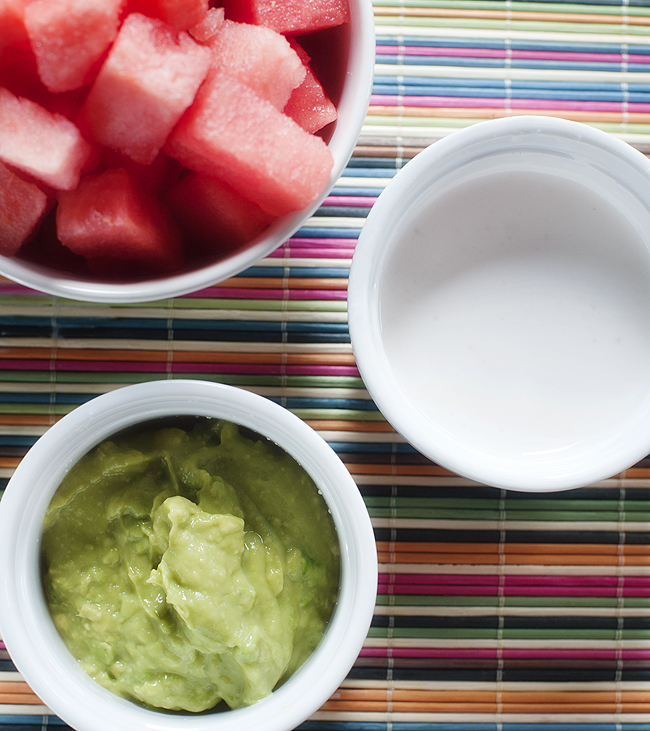 Next time you are devouring a bowl of watermelon save that juice and considering treating your skin to a little facial.
Enjoy!