In a couple of days our Jettie will turn 3.  Soon after she will officially become big sister. My heart melts as I watch one baby dance in my belly while the other chassès across the room.  A vision that was only in my dreams merely 4 years ago. As time goes on details of our struggle to become parents have escaped me.  Important details that bonded us closer in marriage and ultimately led to our first born.  I want to share this journey not only for myself but for my family.  It's a chapter in our story that needs to be told.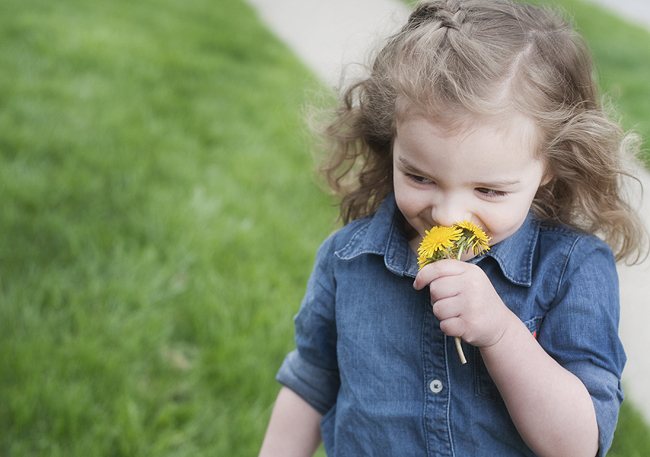 When Sticky and I were married we knew someday we would be ready for kids. Not necessarily immediately after marriage, but someday. A day when we were ready. That day came with no sign, event or build up of conversations. One morning I simply said "let's have a baby". He smiled and we knew someday had arrived.  It was a beautiful moment. One filled with anxious joy as the images of growing our family filled my mind. What I was completely unaware of is that we were about to experience so much more than simply having a baby.
In the month that followed we were thrilled with a positive pregnancy test. (Wow, that was easy.)  A couple weeks after that we met our OB and were sent home with a "welcome to pregnancy" packet and appointment card. We were going to hear the heartbeat for the very first time on our next visit. I could not wait. The entire drive home I embraced my packet and dreamed about what was to come. What would pregnancy look like on me? Would this be a boy or girl? What will it feel like when the baby moves inside of me? We never made it to the next appointment – within a week and a half I miscarried.  We were sad and disappointed of course but hope was certainly not lost. These type of early losses happen all the time to many many women. There was nothing to worry about.
Soon after another positive pregnancy test came into our lives. Phew, that did not take long – we are so blessed. Our first OB visit was scheduled and the dreaming began once again. We were barely 5 weeks and the pregnancy ended. As if it never began. Doctor assured us all was ok, this was just a fluke and that we could try again in a month. Uncertainty crept into our minds but hope was still firmly in tact. 2 early miscarriages in a row is not all that uncommon after all.
Two months later we learned we were pregnant again. This time the positive result was met with cautious optimism. No happy dances in the bathroom or due date calculating online. We were too familiar with how quickly a pregnancy could end – a hopeful embrace with eyes clenched tight was our instinct reaction. 5, 6, 7, 8 then 9 weeks came with no incident. I was nauseous, extremely tired and my breasts felt bruised. It was bliss. We were within days of our first visit to the doctor when the pregnancy symptoms abruptly stopped. Immediately they sent us in for an ultrasound. The screen revealed what I had feared – a lifeless little figure, no heartbeat, no movement. Choosing not to have a D&C they sent us home where we would wait for my body to naturally miscarry. The others happened with no serious incident, they were more unpleasant than anything. We had been through this before and knew what to expect, or so we thought.
It was a Saturday and we had fallen asleep on the couch after a long day of distractions. Around three in the morning I woke to extreme light headedness. I managed to make my way to the bathroom where the reality hit me that I was losing a significant amount of blood. There was this horrible sinking feeling inside of my entire body. Something was wrong, very wrong. Sticky soon entered the room with a look of shock and then deep concern. After a phone conversation with the doctor on call, we were on our way to the emergency room. So many of the moments at this point are a blur to me. The trip to the hospital, being put into a wheelchair, hooked up to iv's and discussing whether or not I needed blood – all I can barely remember. Yet the doctor stating "this is how people die from miscarriages" rings clear as a bell to this day. You can die from an early miscarriage?
To our relief I had awoken early enough that morning to steer me clear of immediate danger. They did however explain to us that my cervix was not open which was causing the excessive bleeding. My body knew it needed to expel something and couldn't stop until what needed to be gone was gone. We were given an hour and then they were going to perform a D&C. Within that hour my cervix opened and a "normal" miscarriage could begin (although I am not sure there is anything normal about a miscarriage). We left the hospital exhausted, trying to process what had just happened in the last 12 hours.  Reality was we still had another pregnancy loss to get through, it was not over yet.
The next day I bled on and off but nothing alarming.  That evening I began to experience a little cramping.  By midnight I was crippled over in pain, a type of pain I have never known that came from deep down inside of me.  Sticky was once again on the phone with the doctor on call.  She explained I was far enough along to be having labor contractions and needed to take a double dose of ibuprofen to help ease the pain.  It was another long night for us. 2 days later this loss was finally (physically) over, this time we were left wounded far more than ever before.
Without having to say the words we both knew time was needed before trying again. This worked in our favor because testing was about to begin to try and figure out just exactly what was going on. Blood test after blood test with the "reason for testing" taunting me like a bully: recurrent miscarriages. Blood clotting test came back normal. We lost the next pregnancy. Genetic testing came back normal. And another miscarriage. 2 1/2 years and 5 miscarriages. Why is this happening?
With our OB and genetic counselor stumped we were sent to a reproductive endocrinologist. I can't explain why but I just knew after leaving from our first consultation that the next pregnancy was going to stick. The next pregnancy would bring our baby. After more blood tests and an uncomfortable uterine exam (there was a balloon involved and quite possibly the oddest doctor I have and will ever meet – to this day Sticky cringes when he thinks about that procedure) we were given a prescription to boost my progesterone and the green light to try again. A month later we had a positive test in hand.  Another hopeful embrace and the waiting began.
Waiting for that ultrasound was a kind of torture I have never known.  There were several blood tests to confirm my pregnancy hormones were thriving but ultimately all we wanted was that heartbeat.  Finally the day came.  My guarded nature had me preparing for the worst.  That morning I had convinced myself that my breasts were not as tender and that the nausea was all in my head.  My stomach flipped and flopped at least a 1000 times from the car to the waiting room.
The moment of truth was here – time stood still.
And there it was.  An itty bitty beating heart that we had so desperately wanted to hear and see was in front of us. Our baby was alive, growing. The hope that we so desperately held onto was proving it's worthiness. We could finally celebrate a pregnancy.  This time we embraced with tears full of joy.  That's our baby, that's our baby.

Women's intuition is powerful, I am a firm believer in that. From the moment we heard the heartbeat to the second she took her first breath I knew in my gut that everything was going to be okay. There was this overwhelming sense of peace and tranquility throughout my entire pregnancy. I felt more beautiful than I have ever felt in my life. Happiness beamed out of my pores and I embraced my belly with every single ounce of my soul. Of course I wanted to meet our little girl more than anything, but I also never wanted this surreal experience of being pregnant to end. I had always believed carrying a child was a miracle. My recurrent miscarriages gave me the gift of realizing just how miraculous of a miracle it truly is.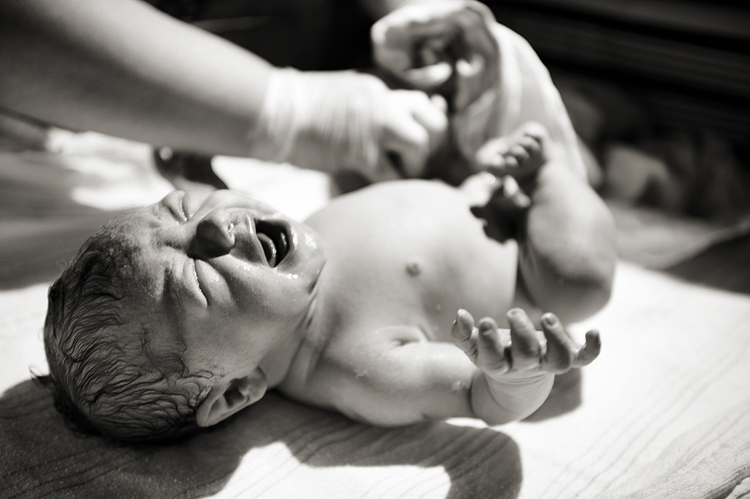 Those first few months after we brought Jettie home I couldn't look at her sweet little face without remembering the journey that led to her arrival. More often than not I found myself in a "pinch me" moment – is this real, is she really ours? 3 years later I am still doing the same. I hope she reads this someday and realizes just how much we wanted her. I hope she knows that the countless tears shed over a loss was worth even just a minute of joy with her. That I would experience every second of it again and again and again to know her soul. The most perfect path led us to our Jettie – and for that we are forever grateful.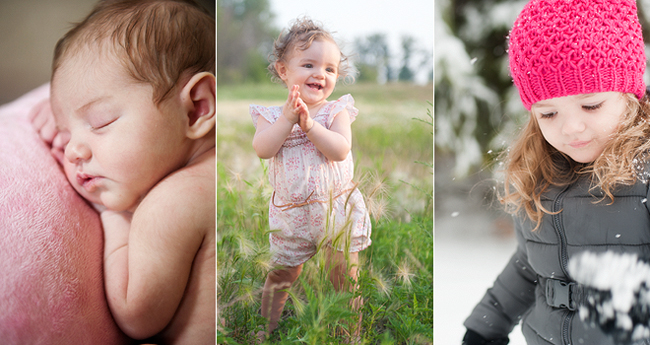 Over the years several people have asked similar questions.  Why was testing not started sooner?  Why were we not sent to the specialist after the 2nd miscarriage?  Did the progesterone solve the issue, and could it have possibly saved one of the previous miscarriages?  There are no clear answers to any of these questions which we are completely at peace with.  This was the plan for us.  There could not have been a more beautifully written story for how we met our daughter.  She was meant to be and this was how she was suppose to make her way into our arms.  No regrets, no anger, no what ifs.  I cherish that time of uncertainty in our lives – our marriage and family are far better for it.

To anyone struggling with pregnancy loss or infertility my heart goes out to you.  As simple and clichè as it may sound I beg that you never lose sight of hope.  In my darkest hours it was the one thing that shined through – the assurance that somehow, someway we would meet our baby.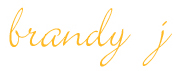 (Shan is sharing an unfolding journey of her own over at a very special section of PPJ called Baby Maxey Updates.  Her openness about the unknowns of their sweet unborn baby is inspiring.  I am honored to be a partner in this blog with her and blessed to call her my friend. The beauty of her heart and soul will move you, I know it has me.)