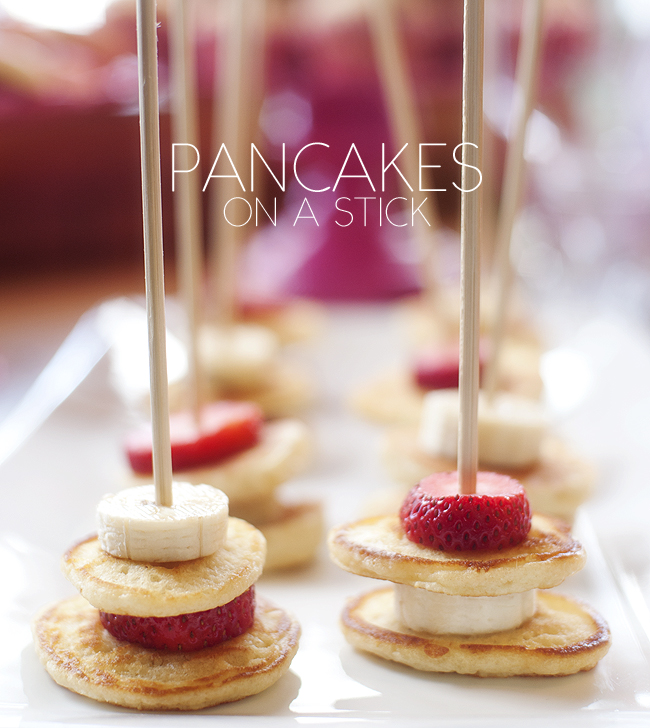 Everyone needs a great pancake recipe. First and formost- you do not need a premade mix to make increcible pancakes! There are tons of good recipes online, and you more than likely have everything you need already in your pantry. I never stick to the same recipe- I always figure out what I have on hand and then find a recipe or tweek a recipe to match! (No greek yogurt? Not making those today. No ripe bananas? Not that one either..) On a good day, when I have everything I need- this is our hands-down favorite recipe!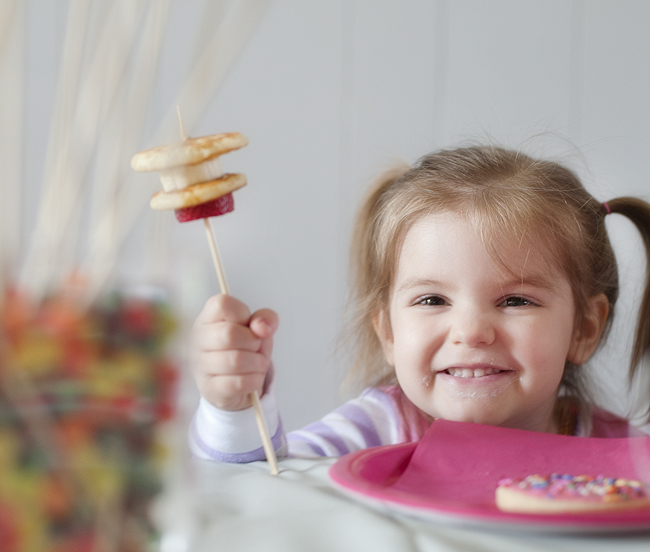 I originally had meant to post this last week after posting Adelynn's birthday party, but it slipped my mind. We used our favorite recipe- made them mini, and stacked them with bananas and strawberries. They are also delish topped with balsamic strawberry sauce, or of course just maple and butter!These pancakes are too yummy not to share, so- here they are!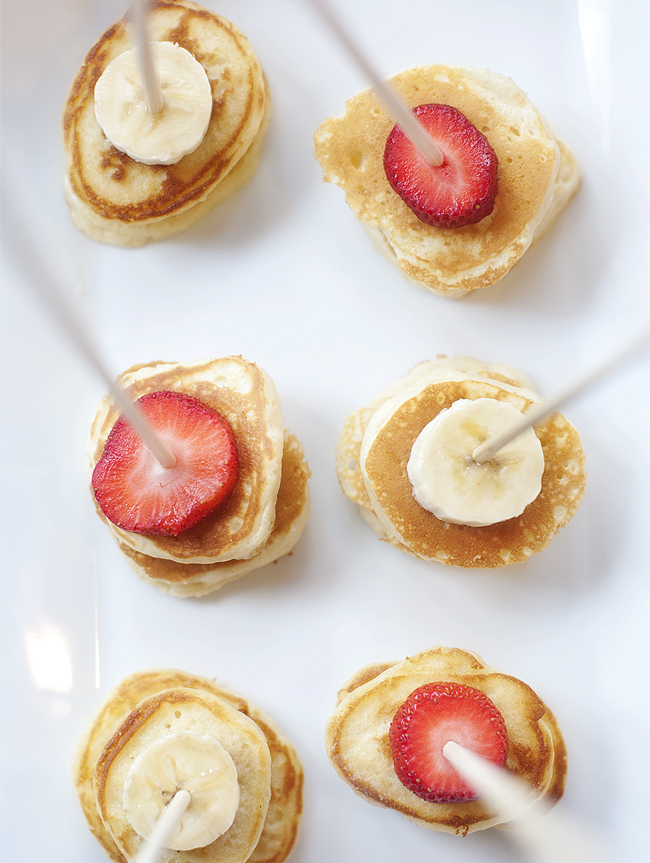 pancakes on a stick
Ingredients
½ cup milk
4 tbsp white vinegar
2 cups all-purpose flour
4 tbsp sugar
2 tsp baking powder
2 tsp baking soda
1 tsp salt
2 eggs
4 tbsp melted butter
2 tsp vanilla extract
Instructions
Combine milk and vinegar in a bowl, and let sit for 10 minutes. (Buttermilk can be used in place of this- but this combination makes the pancakes a bit more fluffy!)
In a large bowl, whisk together all dry ingredients.
After 10 minutes, add eggs, melted butter and vanilla to the milk/vinegar bowl.
Combine the wet and dry ingredients, stirring just until combined. Do not overmix- small lumps are okay!
Melt a small amount of butter in the pan, and over medium/low heat, cook pancakes by pouring about ¼ cup batter for each, or a tablespoon if making pancake stacks.