Last night we attended Cakes for a Cause Columbus – a fabulous event benefiting the Mid-Ohio Foodbank.  Once again Kasey from Bliss Event Design and Emilie from Emilie Duncan Event Planning gathered some of the most talented bakeries and caterers in the Columbus area for an evening full of great food and sweet treats.  Flour Loves Sugar and MessMakerBaker even got in on the action by offering some goodies to the auction: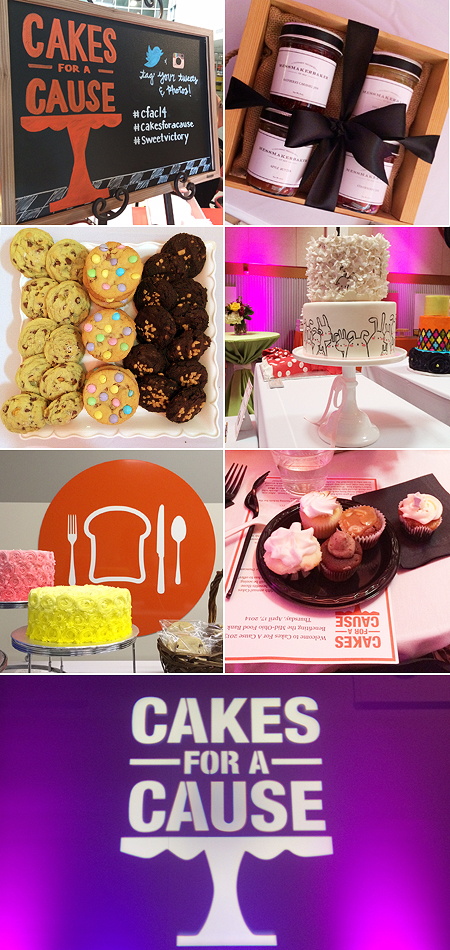 Once again we failed at human pictures (at least we have pregnancy brain to blame).  Let's just say they were cute dresses, a barely there baby bump, a can't miss baby bump and a blonde named Vicki with one fabulous booty.
This event is always a great time – especially fun for a girl's night out!  Looking forward to next year!
Have a wonderful Easter weekend everyone!