Perfection is not a word I throw around much.  There is imperfection in everything which is ultimately what makes life beautiful.  This weekend was what I would call perfect with imperfection.  Windows were open, trips to the park were taken and ice cream was consumed.  While we breathed in the fresh air, laundry piled up, the dishes were ignored and all that "Spring cleaning" on our to do list did not happen.  Yet I woke up this morning feeling recharged, as if I accomplished a million things on my mind.  Funny how a couple carefree days can set off a mindset of determination and productivity.  It certainly was the perfect imperfect weekend.
Of course one might think with all this outdoor time I'd be wearing something colorful and happy.  I went a more comforting route by sporting my favorite tee and jeans.  These pieces feel good to put on and wear all day – two things that do not come easily in maternity wear.  Crossing my fingers and toes they can last me another 10 weeks.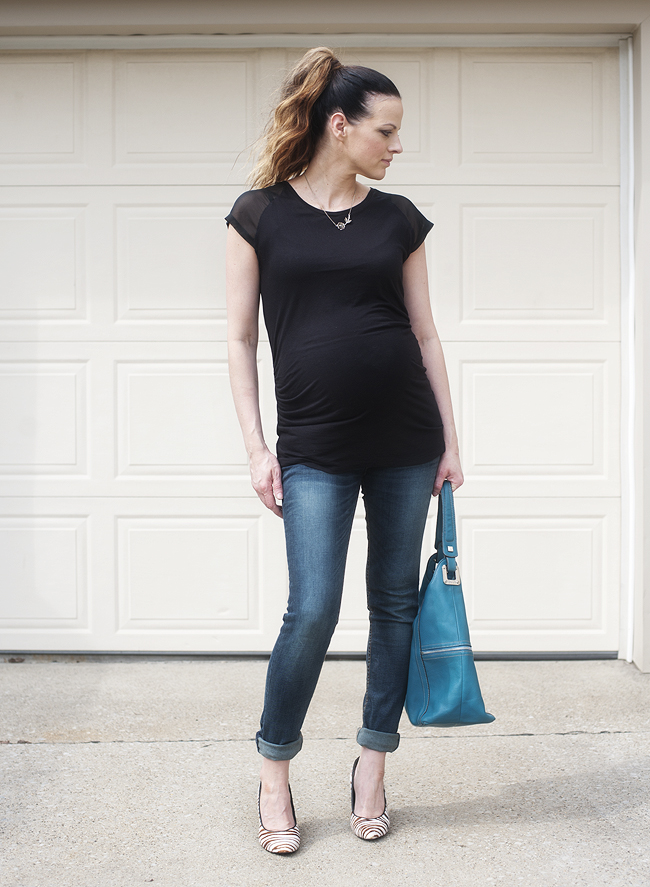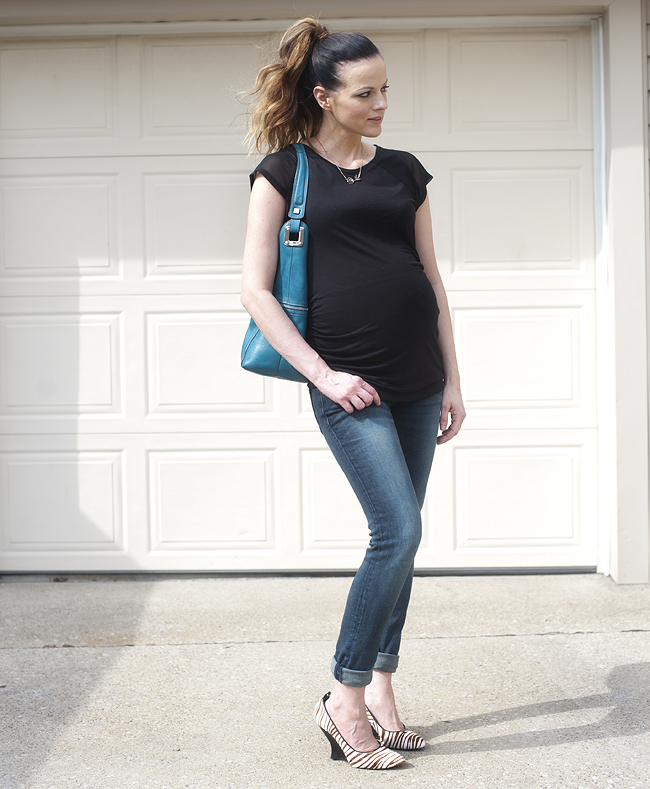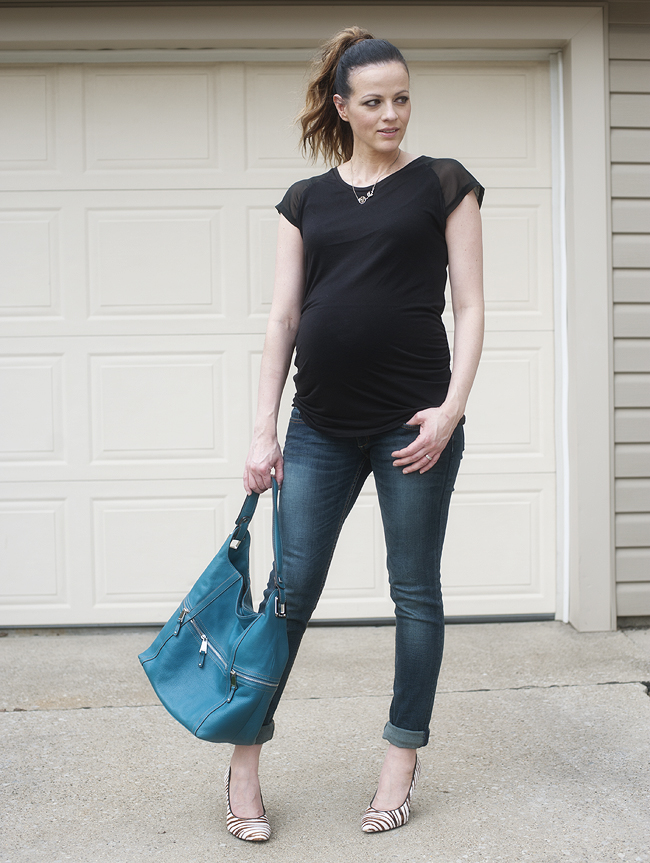 Baby boy is moving like crazy.  So crazy in fact that if he doesn't move for more than 20 minutes I freak out a little.  Jettie was head down and in position for over 22 weeks.  She was comfy, in her own little nook and was in no big hurry to make her appearance (this is all very familiar to me).  This guy on the other hand seems to have ants in his pants.  Like he can't wait to get the party started (hello, his dad).  I am very curious to see if his personality inside my belly fits the one outside.  Especially curious to find out what kind of baby he is compared to his sister.  Jettie came out screaming mad, with a head full of hair and the prettiest skin in a shade of pink that melted me on the spot.  When I envision this one all I see is a big round bald head and a huge grin like his father.  Can't help but smile every time the image makes it's way into my head.  Gosh I can't wait to meet our son.  I guess I am ready to get this party started too.
|WEARING| black top similar/H&M maternity jeans/flower necklace similar/zebra print wedges similar/blue tote similar